"Black Panther" fans really really want the mythical country of Wakanda to be real.
So much so that they're looking for any feasible alternatives, such as Wauconda, Illinois, a village in Lake County, known more for its bog nature preserve than as a home for superheroes.
Ever since the movie opened, people have been calling up Wauconda city employees like Alise Homola, the executive assistant to the mayor, asking for vibranium, the movie's fictional super metal.
Homola knew about "Black Panther, but was in the dark about the plot, she told the Hollywood Reporter.
So far, no one in the village of 13,758 plans to capitalize on its unintentional connection to the blockbuster film.
The Chicago Sun-Times reports that the Midwest town was named after a deceased Native American chief who is buried somewhere on the bank of a lake behind the town hall. The town's website said the name means "Spirit Water," but the Hollywood Reporter says the term means "God" in the language of the Kaw and Osage nations.
Wauconda High School principal Dan Klett said people from outside the town suggested the school change its mascot from a bulldog to a black panther. That's not going to happen, he told the Hollywood Reporter.
The fictional kingdom first appeared in the Fantastic Four comics in the summer of 1966 and is, according to Marvel, located just north of Lake Turkana, at a fictional point bordering Kenya, Ethiopia, Uganda, and South Sudan.
Others are happy to ride the Wakanda wave.
Atlanta's Hartsfield-Jackson International Airport is celebrating the success of the film by offering what it claims are nonstop flights to the kingdom of Wakanda, according to Time magazine's website. The airport even tweeted out this photo of a plane getting ready to take off to the legendary East African country.
One of the film's stars, actress Lupita Nyong'o, seemed ready to book her trip, but had a few questions first.
The airport's social media team responded an hour later.
Before You Go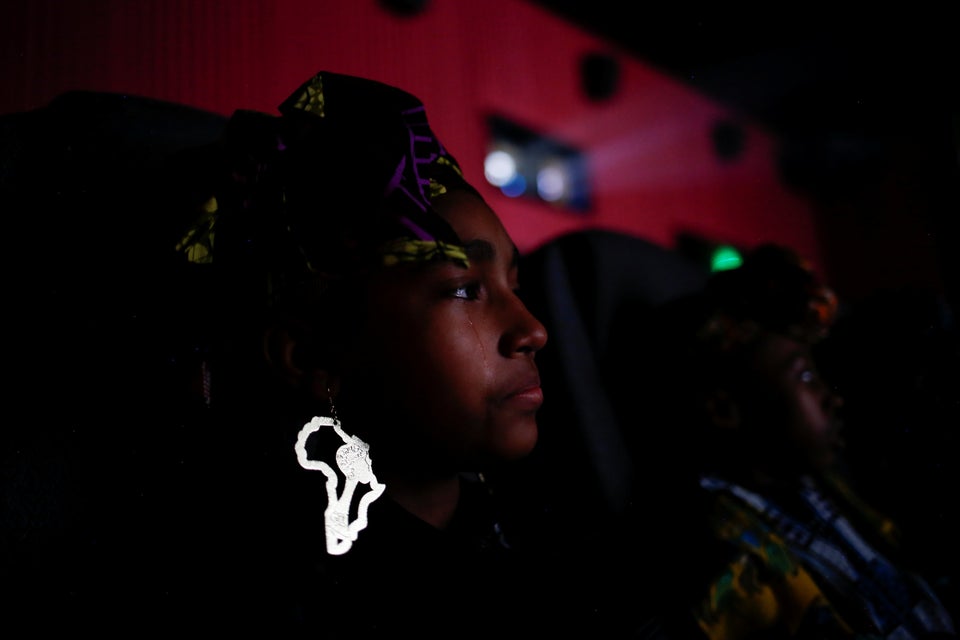 Black Kids Watch 'Black Panther'
Popular in the Community