 Now, when you play "Can't Touch This" on your smartphone, you can actually do so without having to touch this.
Wave Control is a new app for Android (spotted by Lifehacker) that uses your Android phone's front-facing camera to let you manipulate your phone's music player with a wave of your hands. By gesturing in front of the camera's sensor, you can instruct your phone to play or pause your music, go to the next song, or go to the previous song.
Each command corresponds to a separate gesture, outlined in the handy tutorial video below:
Wave Control runs in the background while you go about your business and still works when the screen is locked. It works with any app that has "media button" controls; on our (excellent) HTC One S, we got it to work on the stock movie player, Google Music, and Spotify. The controls worked mostly as advertised, though getting to a previous song is a bit tricky.
Wave Control comes in two flavors: A free, ad-supported version (available here) and a Pro version for $0.99, which gets rid of the ads (available here).
There is also, of course, an entire wave of gesture control televisions available now, including Samsung's Smart TV and any television hooked up to an Xbox Kinect. Both of those products allow its users to play, pause, rewind, fast forward, and control the content on the screen by moving their hands before a front-facing sensor.
Perhaps that -- eye control -- is next for the smartphone. For now, however you'll have to satisfy yourself with skipping from "Touch Me" by The Doors to, say, "Don't Touch Me" by Busta Rhymes using nothing but a quick gesture in front of your phone's camera. You can grab Wave Control for your own Android phone in the Google Play store, for free or for a dollar.
Related
Before You Go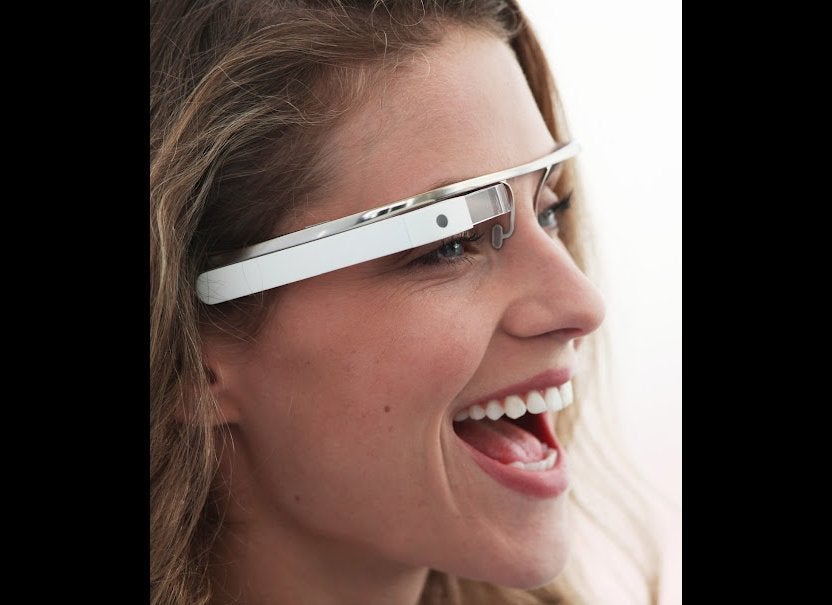 Google's Project Glass
Popular in the Community