 This past weekend, vampires, steampunks, zombies, rivetheads, and goths victorian gathered in Leipzig, Germany for the Wave Gothic Festival, or Wave-Gotik-Treffen. According to The Local, the annual celebration drew over 20,000 participants from around the world.
Despite its gothic theme, this year's festival was treated to clear sunny days and verdant greenscapes in Leipzig's Agra Messepark, the main venue and campsite. Still, the primary attraction of the festival was a full bill of concerts by punk, wave, metal, and industrial bands, with 218 artists scheduled to perform according to the festival organizers.
The Wave Gothic Festival is held annually on the weekend of Pentecost, known locally as Pfingsten, according to Die Welt. The first attempt at a Wave Gothic Festival in 1988 was broken up by East German police, but today, reports Die Welt, the Festival is welcomed by the city of Leipzig for its infusion of 5 million euro into the local economy.
Check out these photos of the Wave Gothic Festival's striking participants below: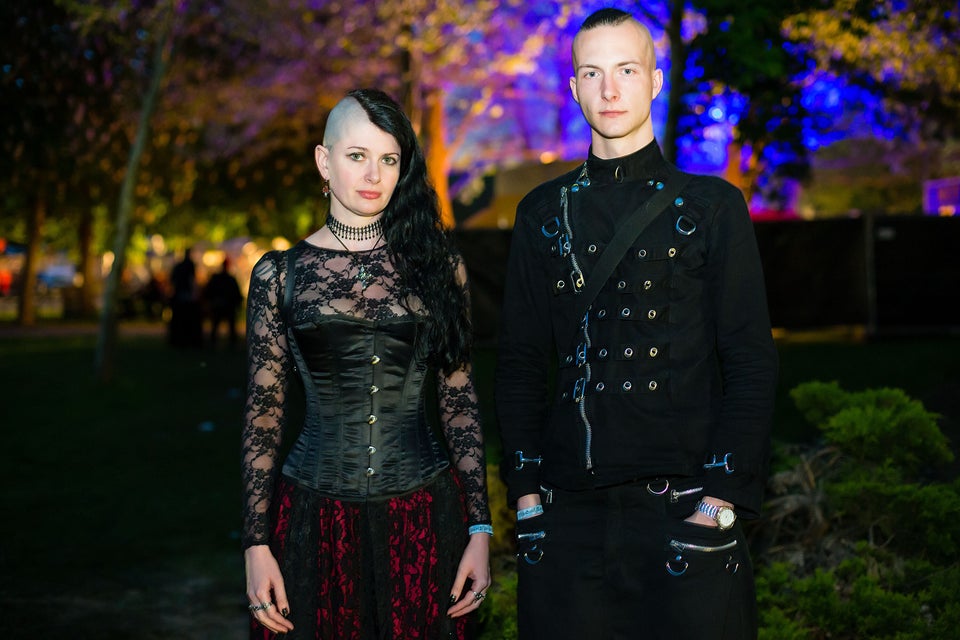 Wave Gothic Festival 2013
Related
Popular in the Community