San Francisco is known around the world for being a little weird. But on Thursday, it lost a bit of its bizarre.
After 50 years, the Wax Museum at Fisherman's Wharf –- one of the city's kitschiest, strangest, most beloved tourist attractions –- has closed its doors. On Thursday, hundreds of wax figures, from Elvis to Jesus to Miley Cyrus, were carefully entombed in bubble wrap.
"It's hard not to wax nostalgic about our half-century mark," wrote Rodney Fong, the current owner and founder's grandson, in a release.
Opened in 1963 by Fong's grandfather, a teenage Chinese immigrant turned business tycoon, the museum has been owned and operated by three generations of the Fong family. The museum drew about 12 million tourists over the years and helped develop the San Francisco tourist industry.
Fong spent his childhood playing in the museum, and his mother has been the models' hairdresser for 50 years.
"I don't think I've met anyone else who's grown up in a wax museum," Fong told NBC Bay Area. "Good and bad for first dates."
For tourists, the closure may go unnoticed: museum giant Madame Tussauds will be opening in its place -- complete with a $35 million renovation and a dungeon – in 2014. But for many San Franciscans, the loss of the original museum is a loss of city history.
"I just wanted to thank you all, and your families, for all you have done over the last 50 years," wrote another. "I appreciate you all and the wonderful memories you've made for millions of people."
For Fong, the closure is especially bittersweet.
Check out photos of the Wax Museum at Fisherman's Wharf in our slideshow below: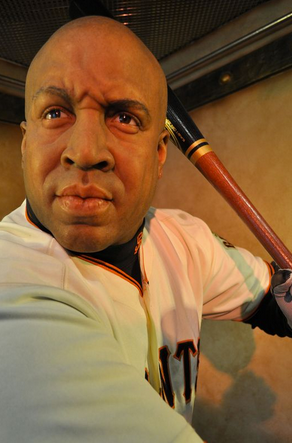 Wax Museum at Fisherman's Wharf