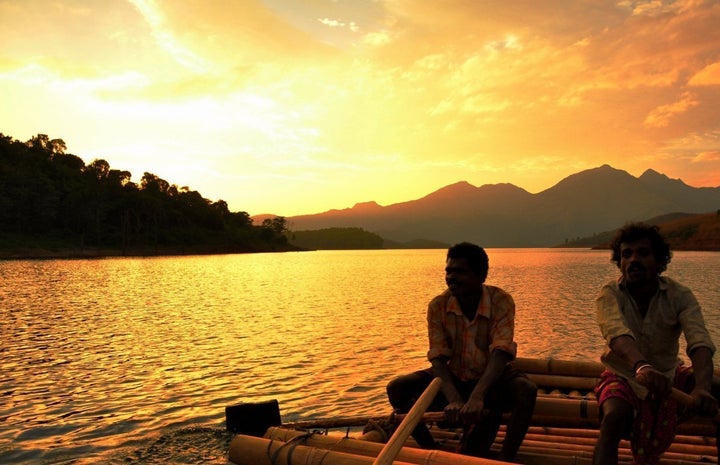 Wayanad became a district just over 30 years ago, but according to archaeological evidence, the forests in this northeastern tip of Kerala have been inhabited for more than 3,000 years.
Laid-back Kerala didn't come into existence itself until 1956, though thanks to the value it places on arts and education it is one of the most progressive states in India. While it's renowned for its backwaters and the houseboats that cruise them, the terrain of its mountainous Western Ghats on the southern tip of the Deccan Plateau is spectacular too. Tangled jungle, intimate valleys and exposed ridges are interspersed with plantations and palm trees, and of course give shelter to a wide variety of animals.
The area has a colorful history of warring rajas, and then conflict with the British who first came to the region looking for gold. One raja was driven into the forest from where he organized the fierce local Kurichiya tribe into a kind of local militia which engaged the colonial invaders in several guerrilla-type skirmishes. Eventually the British took control and opened the area up for planting tea and spices. They also got the dead body of the raja who killed himself somewhere in the forest.
Dead bodies are scarce these days, but the forest is home to plenty of wildlife, and it is also a corridor to the Nilgiri Biosphere Reserve, which stretches across the southern Indian states of Karnataka, Tamil Nadu and Kerala, encompassing several parks in its 5,500 sq km, and providing a refuge for hundreds of species of mammals and birds. The Wayanad Wildlife Sanctuary (or Muthanga Wildlife Sanctuary) is home to tigers, bison and herds of protected elephants.
The transport hub in the area is Kalpetta, a functional town with good bus connections. Curious Indians kept asking me if I was going to what sounded like Kolkata, but as that city was about 1,400 miles away, I doubted the clattery bus I was on would cover a fraction of that distance. There are hotels in Kalpetta, but it is more atmospheric to head into the forest.

The allure of luxury "camping" (inasmuch as you stay in tents) called me to Grassroots Wayanad, a relaxed three-acre property with views of a much larger coffee plantation and a tranquil river too small to name five and a half miles (9km) from Kalpetta.
My memories of camping tend to consist of lying sleeplessly on something hard thinking wistfully of bus stops I'd experienced that had offered more comfort. These tents are however of the lofty, Swiss-made variety that are more like small apartments, with cable TV and large bathrooms -- tents for travelers who wouldn't let their suitcase suffer in the usual kind.
There are only five tents for guests on the property and each has a verandah with views of the forest and mountains and surrounded by lush greenery, including bushes bowed with the weight of ripening coffee beans.
Aditya Raman, the 21-year-old entrepreneur who began welcoming guests to his informal world since 2011, explained that a big benefit of using tents was that the structural elements could be carried in and assembled with minimal disturbance to the environment. His idea was to preserve as much of nature as possible as it provides a habitat for several species of parakeet, four species of hornbills and 16 species of sparrow. The local fauna must approve -- one morning he emerged from his own tent to find a leopard sleeping on a garden bench.
Despite his youth, Raman is already experienced in the hospitality industry and his vision for Grassroots was that of an unusually intimate resort showcasing his passions for food, music and entertaining. Staying there is a bit like visiting friends you haven't encountered yet -- the dining room has one long table "so people can meet and talk." Raman will also take guests out on his motorbikes and can organize hiking and kayaking expeditions.
One evening we went for a sunset rafting trip on the Banasura Sagar Dam (named after Banasura, a mythical figure of Indian legends), built on one of the tributaries of the Kabini River. It is the largest earth dam (constructed with embankments) in India and the second largest of its kind in Asia. Banasura Hill is also popular with trekkers.
Made of eco-friendly bamboo, the raft was rowed by two locals and there was no one else out there except us. The dam is dotted with islands that merged with the purple waters as the sun slipped below the horizon.
Then it was time for more food. If there's one word that can be applied to Keralan cooking, it is coconut. Coconut palms are everywhere in this part of the world and it is a well-loved ingredient. Most meals will feature something fried in coconut oil, lapped by coconut milk gravy or accompanied by coconut chutney.
North Kerala is also famous for growing cardamom, cinnamon, pepper, cashews and vanilla, all of which can be found in the local cuisine.
Eating is a tempting part of the Grassroots experience and meals featured an array of dishes to try, such as local freshwater crabs in coconut curry, beetroot with coconut, beef stir-fried in coconut -- but there was also rasam (hot and sour tamarind soup), fish curry, sambar (tomato, lentils, potato) and spiced chicken without coconut, and desserts such as lentil and cardamom with ghee, or mango, coconut and cashew pudding.
After yet another large repast the temptation was simply to lie in the hammock and just let nature provide the activity.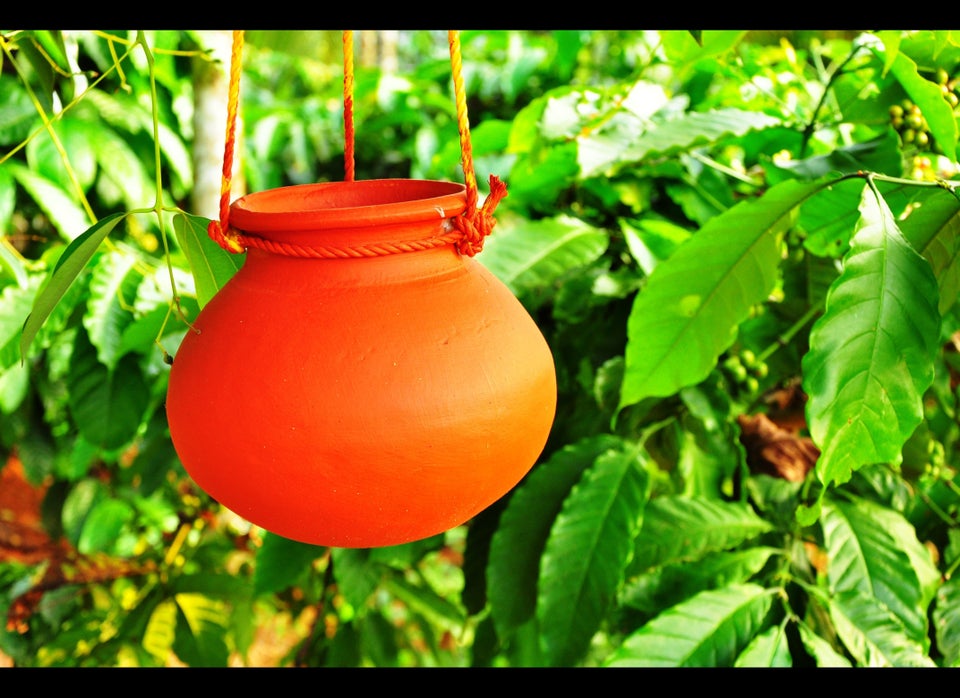 Fertile Ground
Popular in the Community