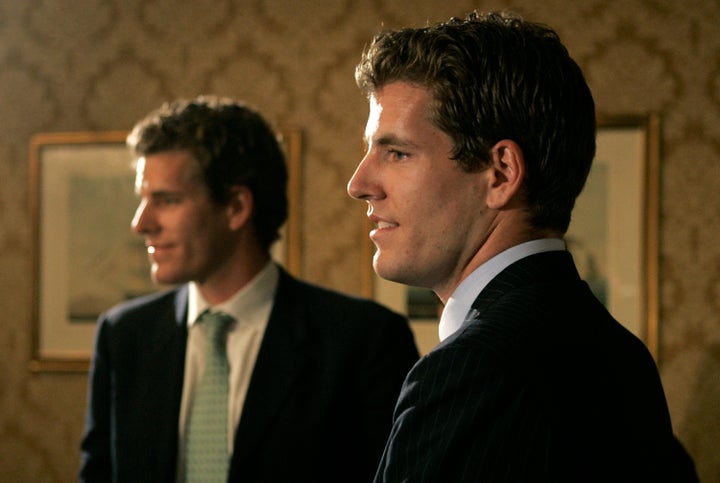 A judge has ruled that developer Wayne Chang's lawsuit against the Winklevoss twins can proceed and will have its day in court, the National Law Journal reports.
Chang alleges he and his former company, i2hub Organization are entitled to receiving a portion of the $65 million settlement the Winklevoss twins were awarded in their lawsuit against Facebook.
According to the Journal, "The surviving claims against the Winklevoss defendants include breach of contract, breach of the covenant of good faith and fair dealing, breach of partnership and breach of fiduciary duty." In addition, Chang claims, "his memorandum of understanding with ConnectU entitles him to a 15% share of ConnectU for integrating i2hub's peer-to-peer file-sharing software and ConnectU's Web site." Chang also claims he owned a 50% stake in ConnectU. Judge Peter Lauriat ruled that Chang's suit against ConnectU, its co-founders (Cameron and Tyler Winklevoss), as well as ConnectU directors and shareholders (including the Winklevoss's Harvard classmate Divya Narendra) could proceed, though the judge dismissed Chang's claims against ConnectU's law firm and Scott Mosko, one of the partners at the firm.
Chang had accused the law firm of "professional negligence, civil conspiracy, aiding and abetting and interference with advantageous business relationships," writes the Journal.
The Winklevoss twins recently appealed the $65 million Facebook settlement, alleging that the social network had misrepresented the stock's value and that they were entitled to more. A judge dismissed their claim.
Popular in the Community