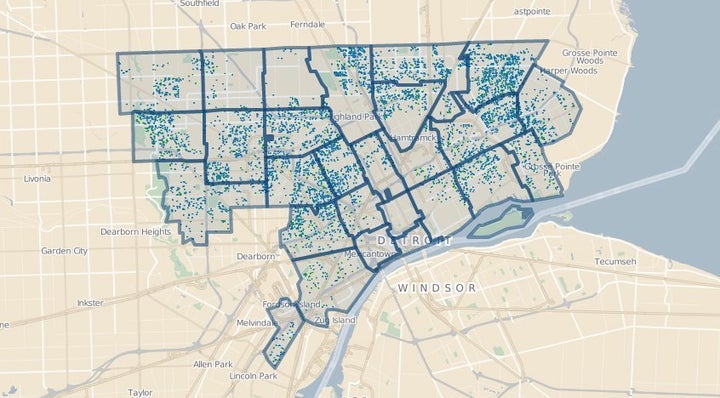 Wayne County Treasurer Raymond Wojtowicz has good news for those looking to buy an inexpensive house or lot in the county.
The minimum bid for lots with structures will be $500. For vacant lots it will be $200. For those who want to streamline the process, the Detroit-based tech startup Loveland Technologies is offering a free online service that provides information about the auction's properties at whydontweownthis.com, which features an easy-to-use interactive map and Google Street View images of properties.
In a February interview with The Huffington Post, Alex Villacorta of Clear Capital, a firm that specializes in real estate analysis, said the county was attempting to unload properties to help drive real estate values up and stabilize the housing market.
"At end of the day, the county is trying to reduce supply," Villacorta said. "What we're seeing in markets starting to recover, is that it happens when supply is kept under control and [foreclosed homes] do not dominate the market."
According to Clear Capital's latest report issued on June 5, properties owned by a lender such as a bank or government agency that haven't been sold after a foreclosure auction now make up more than half of the Detroit-Warren-Livonia metropolitan housing market, though at 53.8 percent, they're down 5.4 percent from last year.
For more information about Wayne County's tax auction for foreclosed homes see the county's website.
Related
Popular in the Community