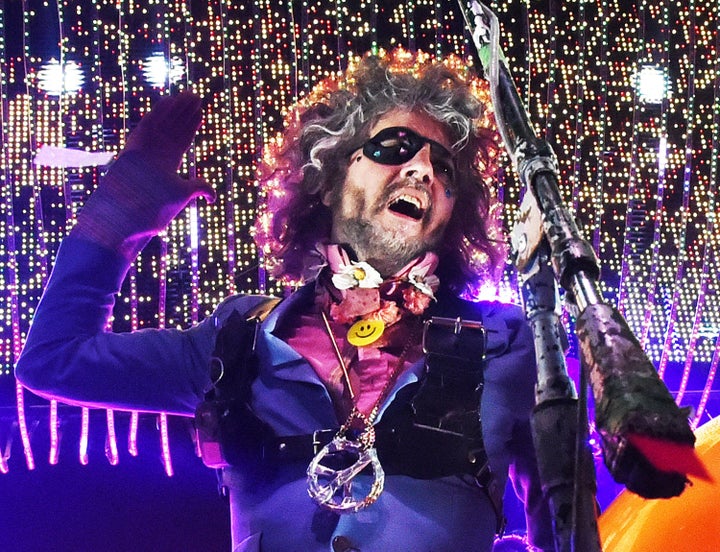 Wayne Coyne was at a ski shop once in Aspen, Colorado, when he heard a batch of Flaming Lips songs.
"I assumed that the people getting us the skis and all that, one of them must've been a Flaming Lips fan and thought, 'How fun is it going to be? I'll put on the Spotify playlist while they're in the store,'" the Flaming Lips singer told HuffPost. "Which is fun, but it's a little bit embarrassing."
It brought up a key question, though: Which Flaming Lips songs are the most popular? Thanks to playlists on Spotify and other streaming services, Coyne gets to see firsthand what the world thinks of their music, at least in terms of popularity. This came in handy when curating the Lips' new greatest hits collection.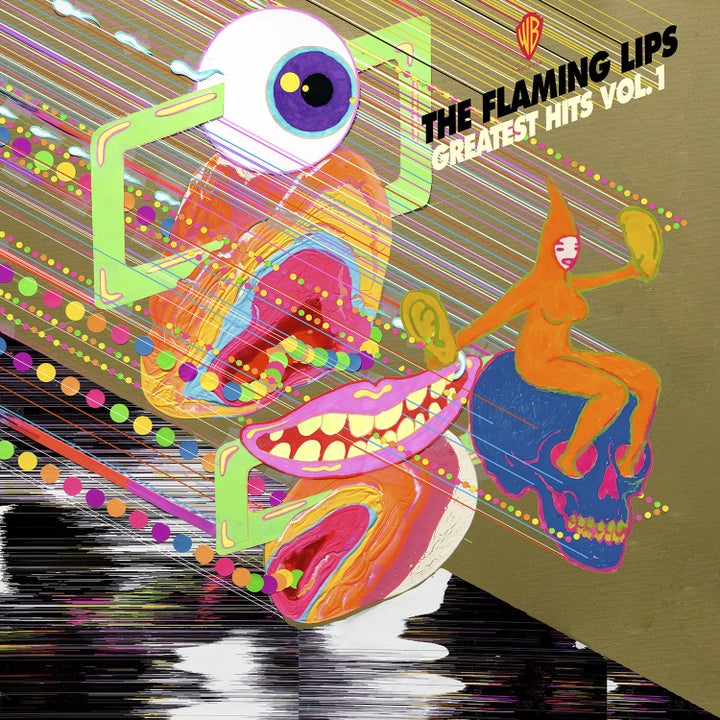 The Flaming Lips have more than a dozen studio albums to their name, so there was lots of material from which to choose for the newly released "Greatest Hits Vol. 1," which coincides with the band's 35th anniversary. For Coyne, this isn't just a throwaway collection of tunes. He was involved in nearly every step of the process, from tracklisting decisions to song remastering. In the end they came up with a mix of more popular tracks, B-sides and rarities.
"It really is a celebration," Coyne said. "A lot of 'Greatest Hits' are put out in protest. Like the group doesn't want it, but the record company wants it. 'Greatest Hits' are kind of just thrown out there sometimes. But that's not the case with us, and it's not the case with some of the greatest hits albums we've loved over the years."
It's also a time for reflection for the 57-year-old singer, who started the band in Oklahoma City without any major or long-term expectations.
I thought the whole thing was only going to last six months, a year.

Wayne Coyne
"If my future self would have come back to my 22-year-old self and said, 'Dude, you're going to be doing this when you're almost 60 years old and you're going to love it,' I would've been like, 'Get out of here, you're crazy! I'm not that responsible. I don't want the things I'm doing when I'm 20 to still haunt me when I'm in my 40s and 50s,'" he said. "I would not want to be thinking of this as the beginning of this long, long story and legacy and this beginning of this big family. I would have been crushed by that. I thought the whole thing was only going to last six months, a year. And I'd figure out what the next phase would be."
That six months turned into a three decade-plus career that's seen Grammy wins, worldwide tours, art-inspired performances and critical acclaim. Coyne says he's glad the success they've amassed over the years has come "a little bit at a time."
"I see now how success ruins people and it pushes you off your trajectory of being creative and evolving," he said. "The success that happened to us early on was just enough to keep us confident and to keep us doing it, and it didn't give us any superpower over other people. It allowed us to see so much... We were lucky. We got to make our records, and people left us to ourselves because we weren't trying to sell 100 million records. People weren't giving us billions of dollars to make our records... If you had to do all that in two years when you're 19 years old, you're probably going to be crazy."
Those little bits of success continue for the Flaming Lips. This year, they received a Tony nomination for their work on the score of "SpongeBob SquarePants: The Broadway Musical." Coyne also attended the Tony Awards ceremony in New York City last month.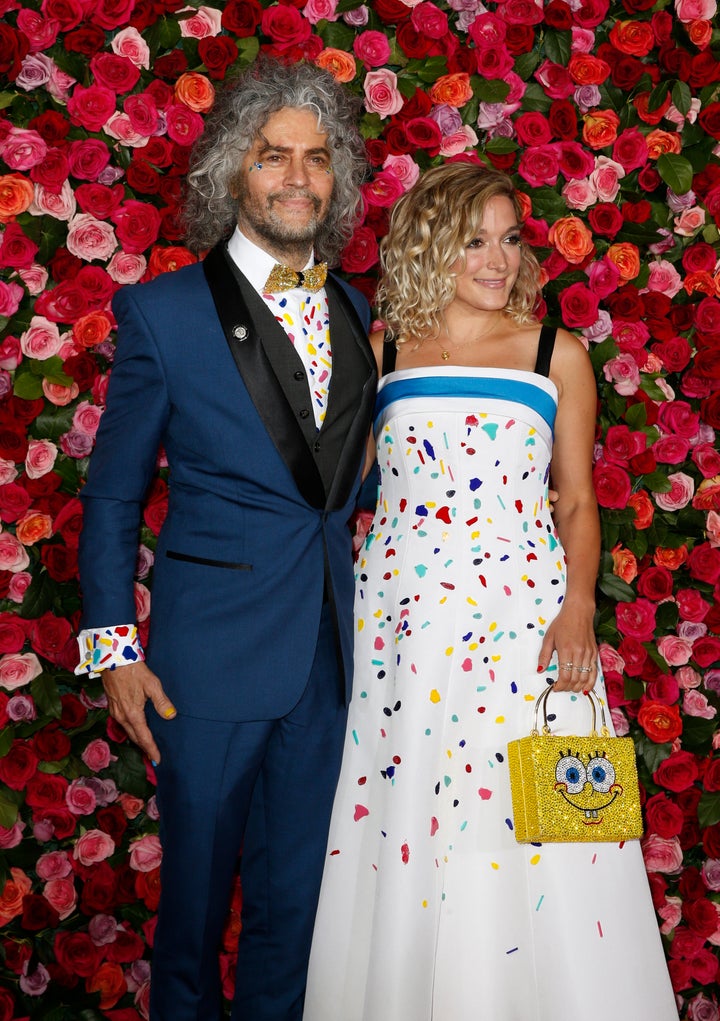 "We just embraced the absurdness of that stuff. Part of you thinks, 'What are these awards ceremonies? Are they stupid? Are they useless? Is it just the industry celebrating itself?' You can look at it as cynical as you want. But none of that is really true," he said. "It's all fun, creative, cool stuff to us. And to be invited into that world and be able to dress up and walk down the red carpet, some people think all that stuff is superficial, but we don't."
Now Coyne is eyeing the next Lips project: a new album to accompany his art installation "King's Mouth." With this ongoing creative momentum, Coyne likens the Flaming Lips to "Batman" movies or comics, where fans continue to follow a plotline.
"I can understand why people like that, because you've already established these characters and the story. And you can keep moving. I feel like we're a lot like that in a way. We're like a comic book that goes on and on. They keep having adventures," he said. "They're timeless in a way."
But more than that, Coyne hopes they've been able inspire people over the years.
"By being yourself, you attract other people that want to be themselves," he said. "I think that's the greatest lesson that we've learned. People will say to us, 'Man, I saw you standing there doing your thing and it made me want to do my thing'... I really do love being a creative weirdo."
"If you asked me what would be the perfect day? If you could do whatever you wanted to do? It would be filled up with making something music and doing some art in my kitchen. I'm never longing to be free of that," he added. "The Flaming Lips gives me this endless vehicle in which I can make another chapter."
REAL LIFE. REAL NEWS. REAL VOICES.
Help us tell more of the stories that matter from voices that too often remain unheard.
BEFORE YOU GO