Orlando, Fla. - Wayne Elsey is a guy who is never satisfied. "We can always do better and be better. I have been doing it ever since a teacher, Mrs. Busch, told me I can do whatever I want and can dream. I've been the chief of two international footwear firms. I created a nonprofit from scratch to over $70 million in less than five years. And, today, I have seven independent brands. I don't quit." I'd say that's easily evidenced by just one, of many, facts: he's written and published five books in the last two years!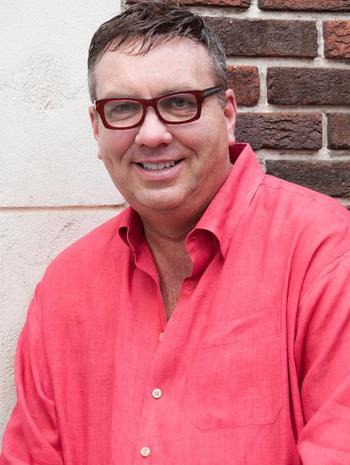 What's the scoop on your newest venture?
"What I want now is to prevent any shoe from entering into a landfill. In the U.S. over 600 million shoes end up in landfills annually. Around the world there are over 300 million people who can't afford a pair of shoes. I'm building a strong brand that includes fundraising money for nonprofits here in the U.S., supporting micro-entrepreneurs around the world and giving Mother Nature a hand."
What was the spark of inspiration resulting in this avenue of success in helping others?
"In 2004 I watched a shoe wash ashore on a beach after the Indian Ocean tsunami. At the time I was the president of Kodiak-Terra USA. I couldn't get that image out of my mind. I knew people were in great need. I led an effort to send hundreds of thousands of shoes to people who lost everything. And, I've developed businesses around a philosophy of a hand-up."
"Everyone wants dignity. And work provides dignity. If people had a choice between receiving charity and a solid job opportunity, the vast majority would take the work. With my social enterprises, we've developed a three-legged stool. We help people in North America raise money. We work with small business owners around the world and help the environment. It's an all-around win."
Why should others lend support?
"I believe in teaching someone how to fish. I believe in helping people around the world find their own economic path out of poverty. I believe in giving as many people as possible a hand-up. That's what motivates and inspires me and countless people. We want to get people to be able to lift their own boat."
How can I find more information about the work you're doing?
"It's easy. All you have to do is check out Funds2Orgs. If you're looking to raise money and help others, that's where you should look. If you're a member of a school, school group, or athletic club, you can check out Sneakers4Funds, which is a subsidiary brand where we collect athletic shoes."
Have you experienced any impactful stories, pertaining to results?
"After the Haitian earthquake, hundreds of thousands were left with nothing. Sylvia is a woman I know. A friend turned her onto selling shoes. She worked it hard and now has her own business. Her son never had to drop out of school to help support them. She went from earning practically nothing to hiring people for her business. Her son is going to law school."
What will be different about the world if your goal is achieved?
"When our job is done, we'll have millions of people who have an opportunity to help themselves. They will have the dignity that comes from being able to help themselves. I want to see a world where everyone who can work is working in a job. I want to see people out of poverty. Let's eradicate it. And when we're done, we'll work on the next societal challenge."
Do you have any steadfast rules for hiring?
"As a leader and CEO of a thriving and growing portfolio of independent brands, I think it's very important for the CEO to be personally connected. It sets the tone for all hires to know that the CEO is involved and that you can connect with him or her. I don't believe in closed doors and not communicating with my team and it starts from the first interview."
"I'm always looking for people who are creative. I want people to understand that when they join my team, they are going to work incredibly hard. But, with the hard work, I want to hear their opinions. We want people who are not shy to tell me or their managers ideas that could make our business better. We are customer driven and that begins with our team. I look for people who hustle. The reason is I want to work with driven people and teach them how to succeed at anything they want."
Best interview question you have asked?
"'What keeps you up at night?' That would be the question. Everyone, even the most successful people, have something that they want to improve."
"People want to be part of a dynamic team. The core team I currently work with have come to work here after our work together in other "lives". We know we're building something compelling, both for profit and social impact. That's an awesome mix baked into the DNA. I've always been like that and people who know me want to be a part of the story."
And a life-changing story that is.
Calling all HuffPost superfans!
Sign up for membership to become a founding member and help shape HuffPost's next chapter