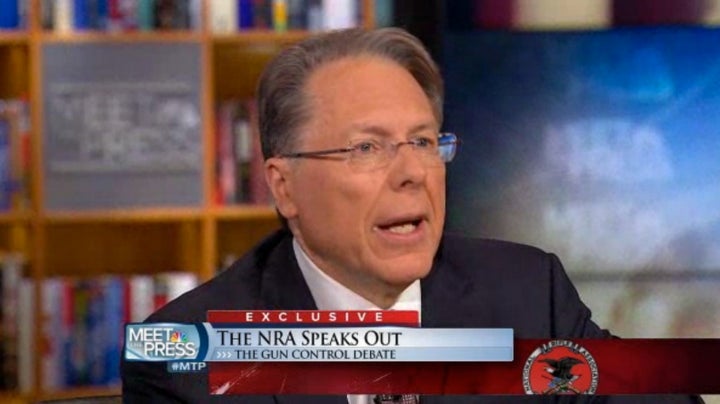 Members of the media reacted with surprise at the contention by the head of the NRA that most of them are protected by armed guards.
Wayne LaPierre has made media criticism a central point of his response to the massacre in Newtown. During his much maligned press conference on Friday, he partially blamed the press for what he said was its false and inflammatory coverage of the gun debate. That contention predictably fell flat with journalists.
On Sunday, LaPierre had a contentious interview with David Gregory on "Meet the Press." The two parried for over 20 minutes on LaPierre's call for armed guards in every school and on broader gun control issues, but journalists everywhere pricked their ears up when LaPierre said, "Most of the media -- I know you don't have armed guards here -- but most of the media, when I go around this country, they're protected by armed guards."
LaPierre had already acknowledged that there were no armed guards in the very media building he was sitting in, but it was difficult to find examples of places that were watched over by gun-toting security forces. There is an NYPD presence at the headquarters of Rupert Murdoch's News Corp. building in New York, which houses Fox News, the Wall Street Journal and the New York Post, but when cops were spotted outside the building earlier in 2012, other media outlets saw it as odd enough to write articles about it.
From around the country, reporters spoke up refuting LaPierre's statement, saying that they were most definitely not protected by armed security:
Related
Before You Go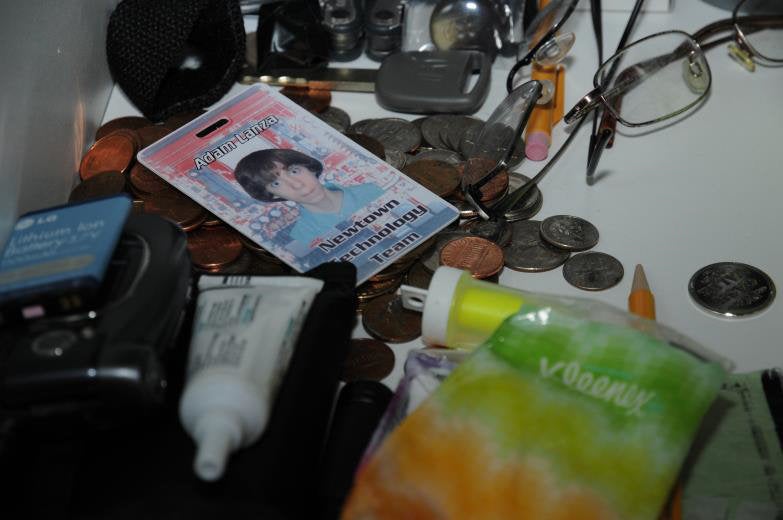 Sandy Hook Elementary School Shooting
Popular in the Community