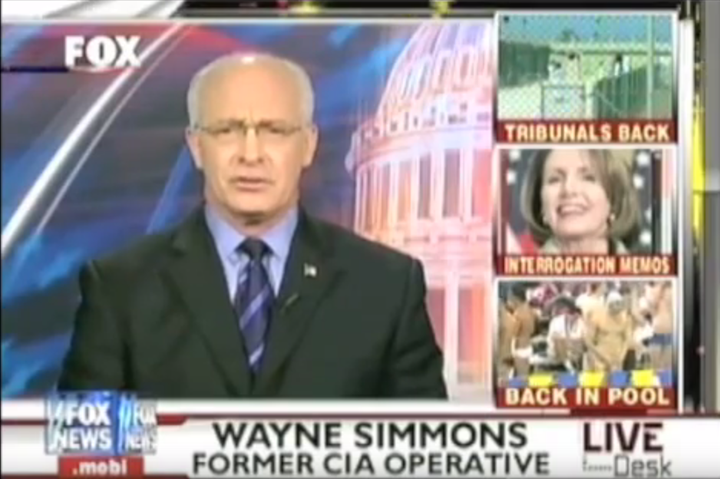 The suspect, Wayne Simmons, 62, of Annapolis, Maryland, was denied release by U.S. Magistrate Ivan Davis. He cited Simmons' 11 arrests for driving under the influence, an arrest for a 2007 assault and firearms convictions as reasons to keep him behind bars.
Simmons is "a significant danger to the community," Davis said.
A grand jury indicted him last week for portraying himself as an "Outside Paramilitary Special Operations Officer" for the Central Intelligence Agency from 1973 to 2000.
The indictment said Simmons allegedly tried to use that claim to get government security clearances and work as a defense contractor. At one point he was deployed overseas as an intelligence adviser to senior military officers.
He faces charges of major fraud against the United States, wire fraud and making false statements to the government.
He had appeared on Fox News, the top-ranked U.S. cable television news network, as a guest analyst on terrorism since 2002. Simmons, co-author of the thriller "The Natanz Directive," has a wide presence among conservative groups, a profile on Amazon.com said.
Fox News, a unit of 21st Century Fox, has said Simmons had been a guest on the network and had not been paid.
The indictment said that Simmons falsely claimed on national security forms that his arrests and convictions were related to his CIA work and that he had held a top secret security clearance.
The indictment also alleges that Simmons defrauded a victim out of about $125,000 through a bogus real estate investment.
The Amazon.com profile said he worked in anti-narcotics operations and in 2004 was part of Pentagon program for military and intelligence analysts.
Simmons is a contributor to the conservative publication Human Events, the profile said. He also spoke at a 2013 forum sponsored by the Citizens Committee on Benghazi probing the deaths of four Americans in Libya in 2012. (Editing by Ian Simpson and Eric Walsh)
Popular in the Community