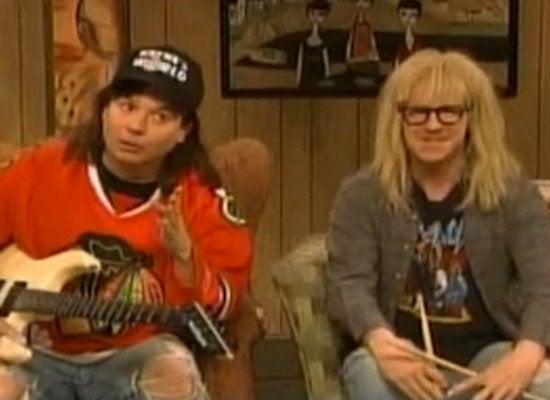 Tonight's much-anticipated "Saturday Night Live" hosted by Dana Carvey opened up with a blast from the past: a classic "Wayne's World" sketch including Mike Myers.
Carvey, reprising his role as Garth Algar, looked the same as he did in the early 90s:
"You may remember, the last time you saw me, I got pubes."
Myers also looked just like the Wayne we remember:
"Well last time you saw me, strange enough, a monkey literally flew out of my butt!"
The two public access hosts then launched into an Oscar nominee roundup, complete with more jokes about "Winter's Bone" than we thought were possible. They also had some great material on the Oscar hosts.
"Anne hath-a-way of giving me a bone," Garth joked.
Popular in the Community