This article is part of a series of interviews, "Future Tech for Good." The interview is from WebSummit 2017 in Lisbon, Portugal, focusing on future technology for social good - #FutureTech4Good.
With a vision for augmented reality (AR) that goes well beyond creating the world's first available holographic and AR-based navigation system, WayRay CEO Vitaly Ponomarev is also envisioning multiple social good opportunities at once.
After being distracted by a navigation system and nearly getting into an accident a couple year ago, Ponomarev starting thinking about how much safer it would be to embed navigation directly into the driver's environment so there was no need to look away from the road.
Though well-intended, "Even alerts can distract you when you look at them. We want to create the perception of full depth" integrated directly into what drivers see, says Ponomarev.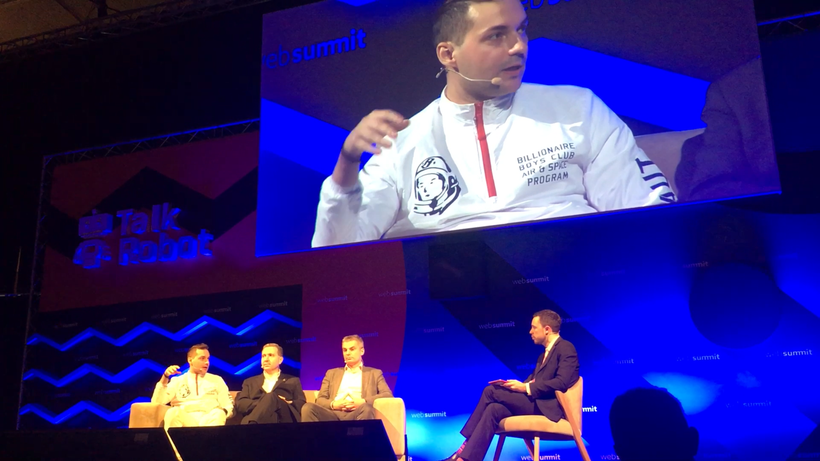 "With self-driving cars, we want to create new types of screens for windshields and windows that can show you social networks, points of interest, maybe even games...because you won't need to drive." - Vitaly Ponomarev, WayRay
Already, Mobility-as-a-Service (MaaS) companies like Uber, Lyft, Didi and others are pushing the envelop on self-driving technology, even providing data to cities.
With the tipping point for self-driving cars approaching fast, Ponomarev sees a huge application for this new holographic AR technology. And being a nimble startup is a key advantage in the space, because it's possible to have a global team of 160 people from various intersecting industries like chemistry, materials science, lasers, optics, microelectronics, and mechanics fully integrated together. Because of this business model, it's easier to develop and test ideas more quickly than it typically is at large organizations like auto manufacturers, many of whom WayRay works with to provide this technology.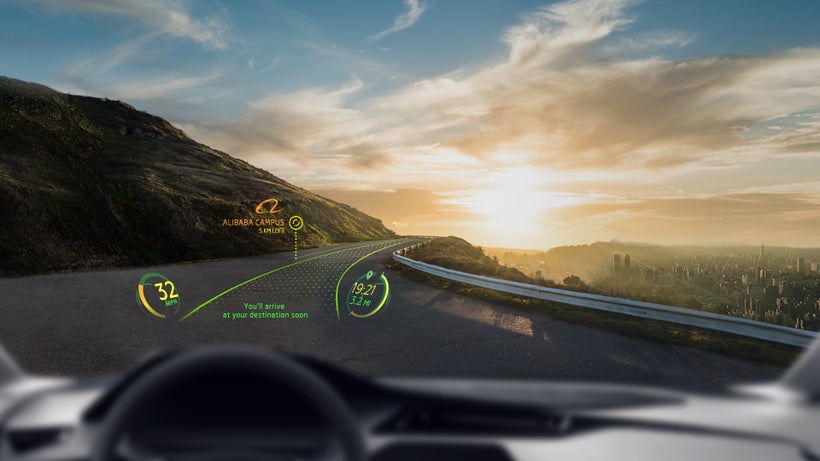 Beyond being a successful leader in the space, Ponomarev sees additional value this type of automotive AR can have. That includes data and feedback for city planning and safety, as well as supporting tourism and education through sharing cultural points of interest like museums, monuments and historical sites.
This enhanced information about a place someone lives or is visiting would be accessible anytime. "We want people to see what's around them. We want to highlight these places if they want to learn more, learn about the history," explains Ponomarev.
"What is exciting is that we are creating a new platform for third-party developers to create entirely new applications, for cars. And we can't even imagine what kinds of applications will be created by these developers.
It's blue ocean - all possibilities," Ponomarev adds.
This "Future Tech for Good" article and the rest in the series can be found across the internet and social media using the hashtag #FutureTech4Good. And if you have thoughts, ideas, photos, or insights to share from #WebSummit2017 or about #socialgood or #nptech, please connect with me on social media! @CharityIdeas on Twitter, @amyneumann on Instagram, @CharityIdeas on Pinterest, and Amy Neumann on LinkedIn.
Calling all HuffPost superfans!
Sign up for membership to become a founding member and help shape HuffPost's next chapter
This post was published on the now-closed HuffPost Contributor platform. Contributors control their own work and posted freely to our site. If you need to flag this entry as abusive,
send us an email
.