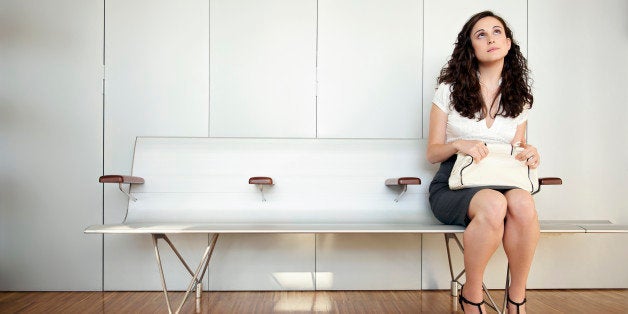 Even though the college application process is probably wearing you down at this point, it's no time to slack off! There's still lots to do, including showing potential schools your personality through interviews.
The college interview is a way for schools to get to know the real you. This is your chance to put a friendly face with your outstanding grades. While most college interviews are simple and straightforward, there are always opportunities to play yourself up and stand out. Lucky for you, we got the lowdown from real college admissions officers on how to stand out in your college interview!
It's one thing to get good grades and play important roles in extracurricular groups, but college interviewers want to know that you're not just outstanding on paper. "When I interview a student, I'm really looking to better understand their personal background, experience and growth," says Emily Anding, assistant director of admission at Colorado College.
Your interview is an opportunity to explain your application in better detail. Sure, an admissions officer might be able to gather that you participated in student government for a few years, but you might not have had the chance to explain how you moved from a regular member to treasurer, then president. The Common App lets you list your classes, but it won't offer any background as to why you chose the classes that you took or how you improved as the year went on.
Make sure to use the interview as an opportunity to demonstrate your personal growth throughout your high school career. Admissions officers don't just want to see that you've passed your classes, but that you've also overcome obstacles and applied your personal experiences to your work.
2. Talk about your passions
While a college interview is definitely something to be taken seriously, don't let your nerves hold you back from being yourself! A lot of students look similar on paper, so an in-person interview is a chance for college admissions officers to get to know you on a personal level.
"[In an interview], I am trying to understand what [the student] is passionate about in and out of the classroom, and I think it's really important to listen to what they're saying and build from there," Anding says. So while it's good to mention your academic achievements and outstanding GPA, don't be afraid to take it down a notch and talk about what really interests you.
If you don't know how to tie in your passions, look back at what you've participated in over the last few years. If you're a member of a sports team, student government or any other extracurricular, explain why you participate and what you enjoy about your role. Expressing what you're truly passionate about - both in and out of the classroom - will show your deeper involvement and help make you (and your application) more memorable.
3. Demonstrate your knowledge of the college
Do your research! Chances are if you're interviewing at a school, you've gone through a long application process to get there. Don't risk your chances by walking into the interview without knowing anything about the college!
"You should not come to an interview asking basic questions," says Michael Perron, dean of admissions at Becker College. You should be doing your basic research on the size of the school, what majors are offered, etc. before you step into the interview, and instead ask questions that aren't so easily answered.
"Students should highlight what they have learned about the college, how enrolling will help prepare them for their career field and what both they and the college will gain from their enrollment," Perron says. Demonstrating your knowledge of the school shows the interviewer that you have a genuine interest in that specific institution, not just in attending college in general. It shows that not only do you want to learn, but you want to learn from them!
Before You Go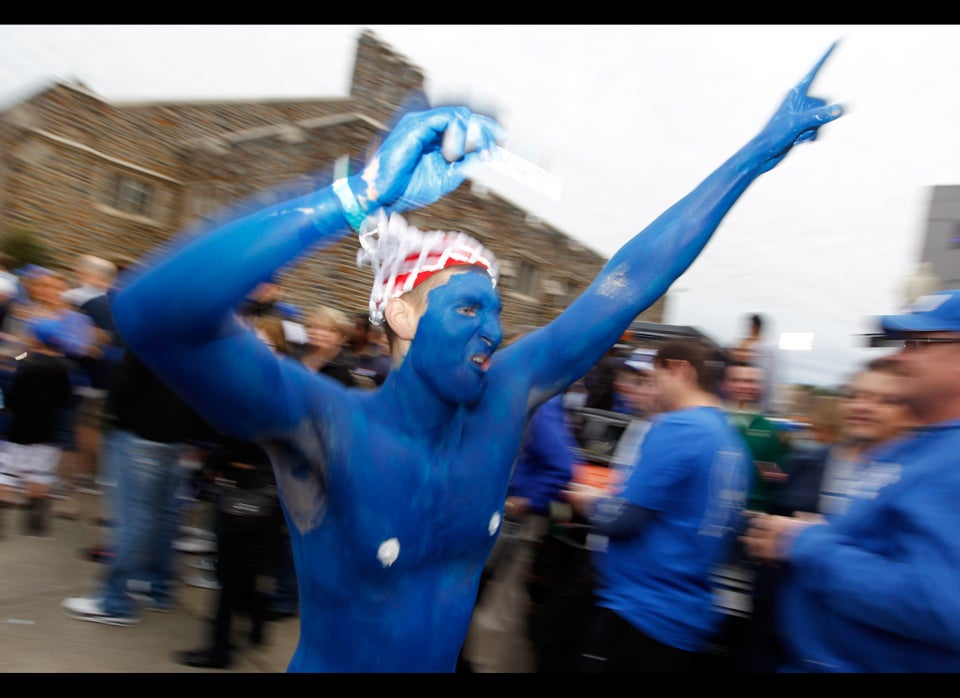 Colleges With The Most School Spirit
Popular in the Community