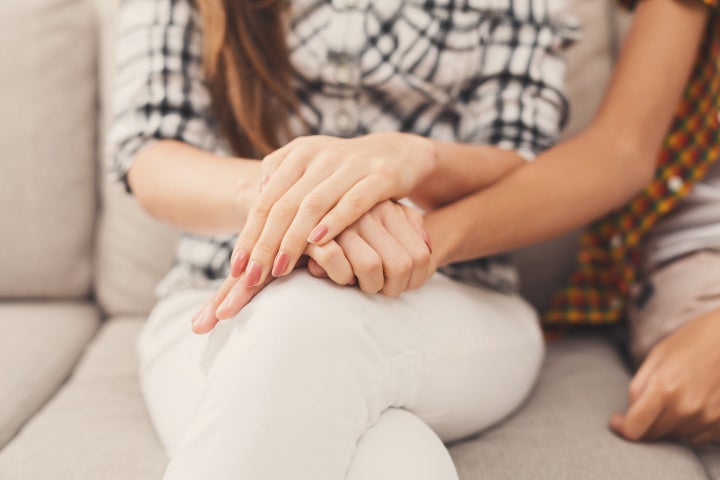 It can be hard to watch a friend or loved one deal with the aftermath of a sexual assault or physical trauma and not know how to help them or what to say. But that doesn't mean it's better to disappear. Your support is imperative: Research shows that leaning on loved ones can have a multitude of benefits for trauma survivors, such as helping them to adjust back into normal life following their incident.
"Being there for your loved one will not take the pain away, but it can help by giving them emotional support, which has been shown to be helpful in trauma recovery," said Jacquelyn Strait, a licensed psychologist at Winding Way Therapy in Friendswood, Texas.
Experts note that it's especially important to be available for a friend or loved one during periods where their trauma may resurface. Triggers can include the anniversary of an incident, such as the October 2017 Las Vegas shooting, seeing someone that resembles their attacker, or a sexual assault case that's all over the news.
"The political madness of sexual trauma, assaults, Me Too movements ― all of it is messy and it makes me uneasy and angry," said Sarah Renee Langley, a licensed professional counselor and sexual assault survivor, who noted that she herself has benefited from the support of friends and family recently when she's been feeling triggered.
Below are just a few ways you can help someone who has experienced trauma:
1. Realize that a trauma can resurface again and again.
In June 2017, Matt Mika was coaching the congressional GOP baseball team when a gunman opened fire, causing him nearly fatal injuries. Though he's over a year out from the incident, the 40-year-old director of government relations for Tyson Foods said that it's important for people to know feelings associated with the event can quickly resurface and survivors may therefore need support even years after an event.
"My parents' neighbors were having a new roof put in, and that really unsettled me. Anything that sounds like that rifle shot or that gunshot can really unsettle me," Mika said.
Brandy Diaz, a sexual assault survivor, added that news stories can also prompt memories of past traumas, like the coverage of Christine Blasey Ford's Senate testimony, in which she discussed her allegation that Supreme Court nominee Brett Kavanaugh sexually assaulted her in the 1980s.
2. Know that little gestures go a long way.
You don't have to make a grand gesture in order to make a difference. Sarah Sauer, a survivor of the Las Vegas shooting, noted that things like a heartfelt note, a meal or offering to do a fun activity helped her feel loved and supported.
"Sometimes the best healing can come from a neighbor who happens to be walking to the mailbox but genuinely asks how you're doing and gives you their time to listen," Sauer, 35, said.
Even if you don't know the person extremely well, showing that you are thinking of them goes a long way. Sauer said some of the kindest forms of support she received came from people she hardly knew, like parents of her kids' classmates at school or members of her church.
3. Reach out on social media.
"As superficial as this may sound, the outpouring of love, support and encouragement on Facebook was really comforting," said Jennifer Birn, 42, who also survived the Vegas shooting.
"Most people don't have the privilege of seeing how their friends and colleagues would react if something terrible happened to them, but surviving a trauma, you do, and people say things often not thought or said until it's too late," Birn added.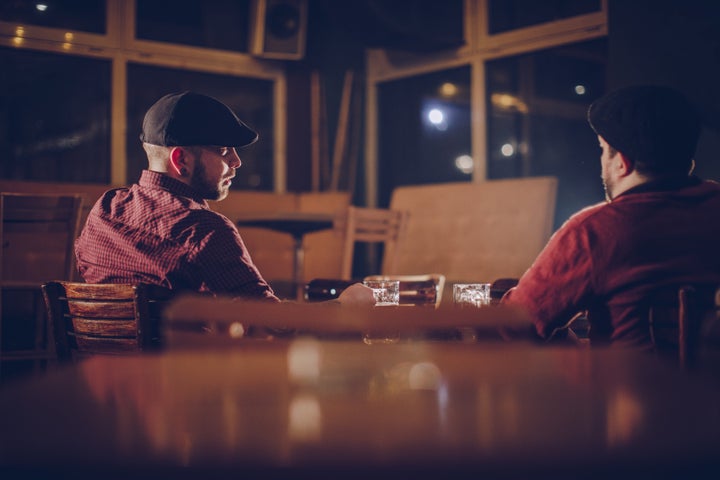 4. Ask before you hug someone.
It may be human nature to want to wrap your arms around a loved one who has just been through a trauma, but that may not be the best thing for them in the moment.
"Especially right after the incident, you have to careful about physical touch," said Mika, who explained that following the attack, he appreciated visits by friends and family but shied away physical contact until he acclimated back into his routine. "It took me a while, even with my girlfriend who has been a saint throughout all this. I didn't immediately want to sleep in the same bed."
5. Don't blame the victim.
When speaking with someone about their assault, it's important to do so in a way that doesn't make the survivor feel like the incident was their fault or that they could have done something differently to prevent it.
David Spiegel, associate chair of psychiatry at the Stanford University School of Medicine and director of the Stanford Center on Stress and Health, said to refrain from questions like, "Why did you let this happen to you?" or "Couldn't you have avoided it or fought him off?"
As a general rule of thumb, Spiegel said, "Anything that blames the victim just reinforces inappropriate guilt."
6. Help them relax.
"After someone experiences trauma and is dealing with stress, they need to relearn how to relax," Langley said. This could mean helping a bookworm to rediscover their love of reading, taking a music fan to a concert or making them a playlist of their favorite artist's music."
"Whatever it is that your loved one generally enjoys doing, you should encourage that ― and even better if you join your loved one in doing the things they want to do so that they have good company," she said.
7. Suggest a support group.
"There is no replacement for connections with other people who have been through a similar struggle," said Sal Raichbach, a licensed counselor at Ambrosia Treatment Center, which has locations across the country.
Raichbach noted that there are many trauma-specific support groups that are free of charge and even meetings that are specific to certain types of trauma, like childhood abuse and sexual assault.
"The more you can relate to the people in the group, the better chance they will have at recovering from their traumatic episode and building a support network," Raichbach explained.
As an extra step of support, Langley recommended asking if your friend would like you to accompany them.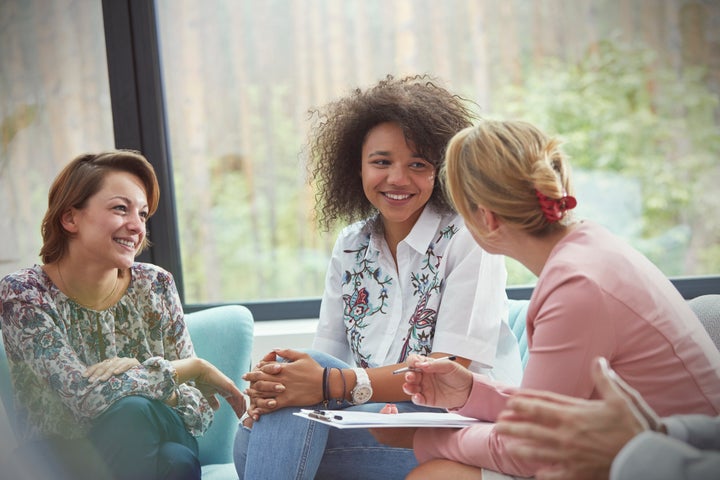 8. Give them space.
"It's tough to find a balance, but you want to give a trauma victim their space without distancing yourself," Raichbach said.
The best thing you can do is let your friend know that you care and are available should they need it, he added. That way, they don't feel obligated to stick with plans if they aren't feeling up to spending time together. And whatever you do, don't force people to "get over it."
"Don't tell people to 'forget it.' They can't. Show them that you understand how deeply the trauma affected them and that you want to help and care about them with what they went through," Spiegel said.
9. Educate yourself.
The symptoms of trauma can be confusing to someone who has not experienced them firsthand. To gain understanding, try reading up on the subject.
"The more trauma-informed you can be in supporting others, the more they are able to relax and remember they are safe and supported," said Lisa Olivera, a therapist in Oakland, California.
10. Don't force them to talk about it.
Mark G. Agresti, a psychiatrist in Palm Beach, Florida, said that a person experiencing trauma has to take the lead in telling you what they want you to know.
"You can listen, but don't ask too many probing questions, as that could be threatening and very unsettling for that person," Agresti said. "Traumatized individuals are only able to reveal what happened to them when they are ready and no sooner." Attempts to "force it out of someone" can often re-traumatize the person and it is therefore not helpful, he added.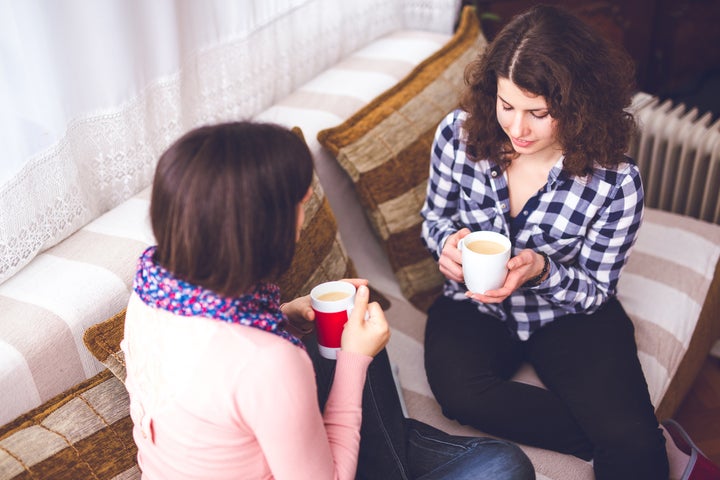 11. Be patient.
Strait said that as part of a support system, you may find yourself the target of an angry outburst or find your loved one withdrawing from you.
"Be compassionate and understand that they have strong emotions to work through. Do not take it personally," she said.
12. Accompany them to the scene of the crime (if they're ready for that).
It can be therapeutic for a trauma survivor to face the scene of the incident, especially alongside a friend who is there to support them through the process.
"Take them back to the place where the trauma occurred to create a new memory there and face down fear. My friend Mimi did this for me," Birn said. "She had me come back to Vegas over my birthday and coordinated a weekend, off the strip, that was so fun, relaxing and different than one I'd associate with Vegas or the festival, and it felt good to go back and not be scared."
13. Watch out for warning signs.
"Trauma, when it has affected any aspect of someone's life, is something to be concerned about," said Doug Miller, a licensed clinical psychologist and forensic trauma expert.
As a result, the survivor is at a greater risk for suicide, depression and addictions, particularly as the severity of their trauma symptoms increase. Miller said that "periods of acute increases in any symptoms are times of increased concern." He suggested keeping an eye on your friend and getting familiar with the signs of suicidal thoughts.
Related
Before You Go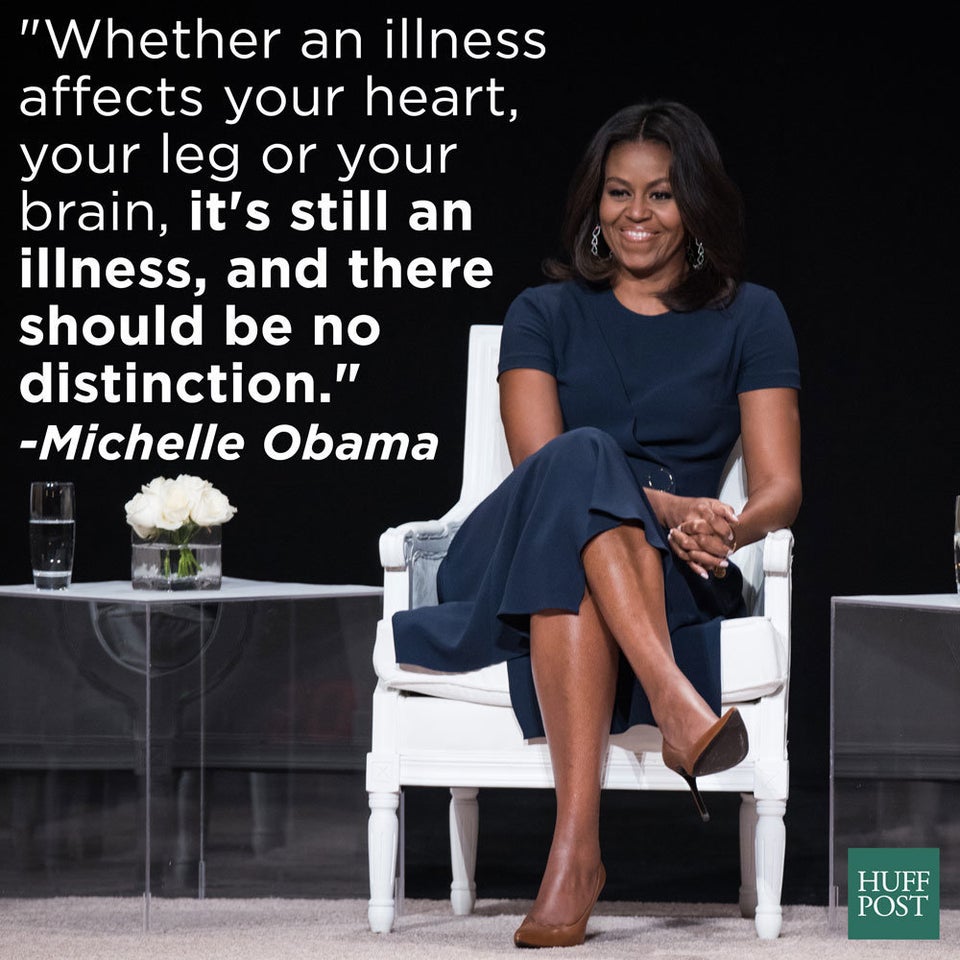 Celebrities On The Importance Of Mental Health