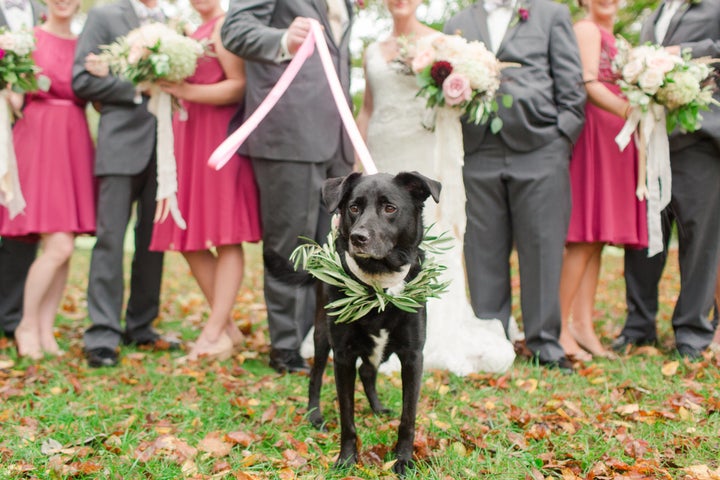 Your dog is such a special part of your life and even the relationship or even how you met so why not include your dog on your special day. Whether it's the morning photo session or walking you down the aisle you'll be sure to look back on the photos and be happy you included your furry friend.
Including my dog, Stella, in my morning wedding photos turned into the cutest photos. Stella, my 5-year-old maltese, isn't the friendliest toward strangers so she would have freaked out being in the wedding, but the photos of my bridesmaids and I getting ready was the perfect opportunity to include her. If you do include your dog in your big day make sure to have a pup wrangler in charge of walking your dogs, taking them back to the hotel during the reception, or any other dog related tasks, so it doesn't fall on the bride and groom to be watching the dog when you should be visiting with your guests.
I rounded up some of the amazing weddings featured on Style Me Pretty, where the couple included their dog or dogs in their weddings and you can't help but smile.
Style Me Pretty is a style savvy wedding resource devoted to the modern bride's journey with gorgeous real weddings, vendor recommendations and much more. Find your wedding inspiration on the Style Me Pretty Weddings app available for free in the App Store.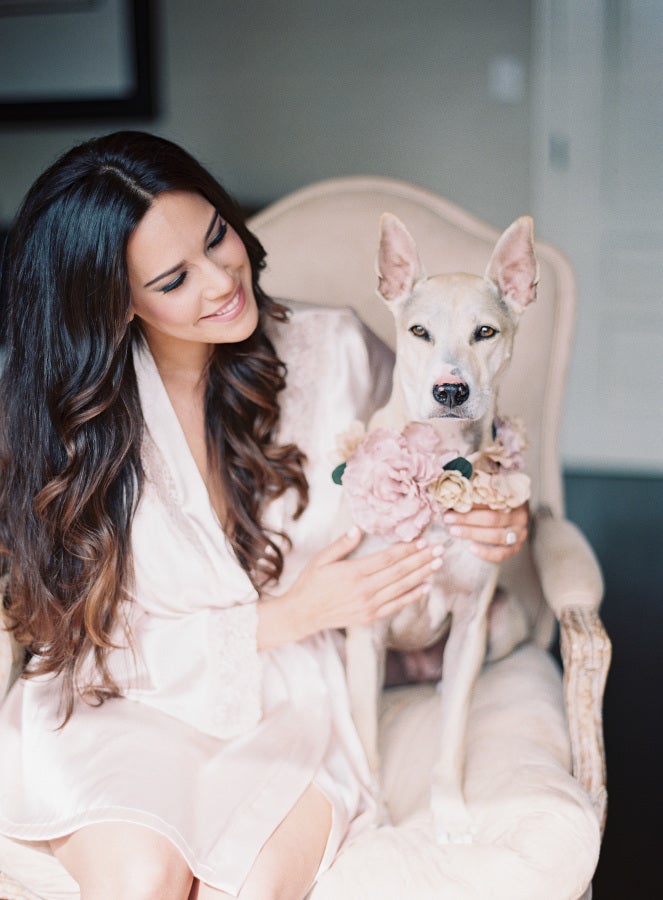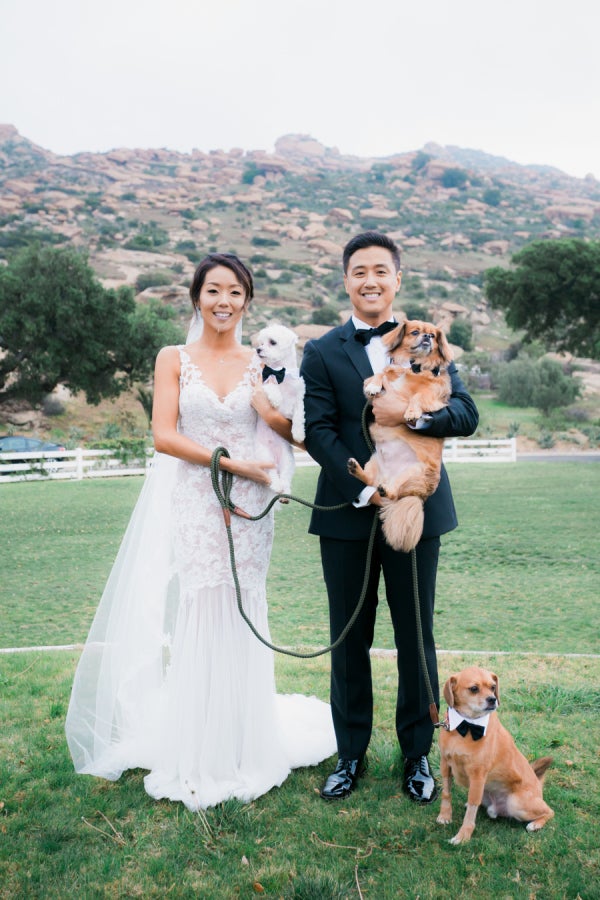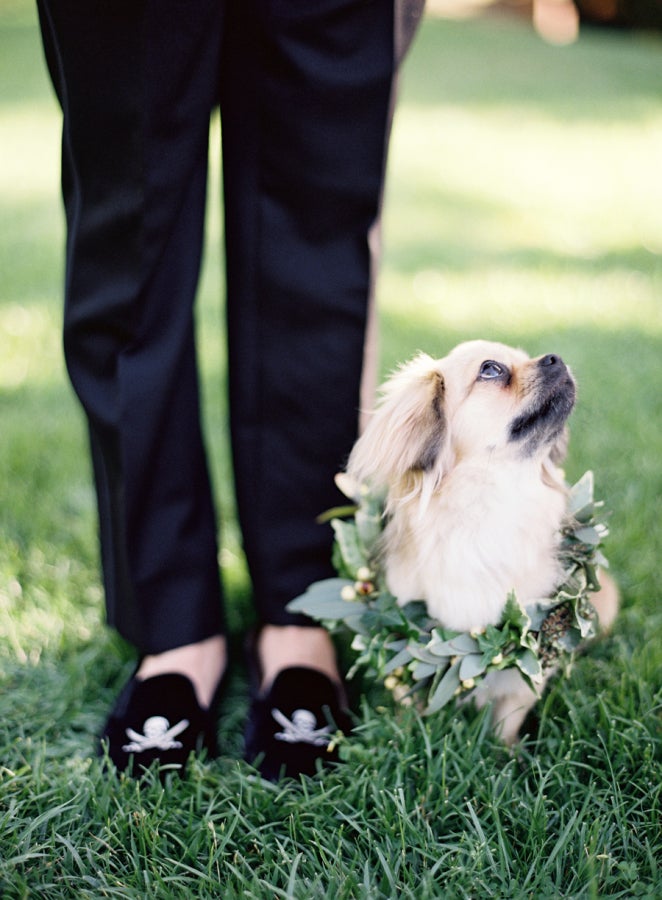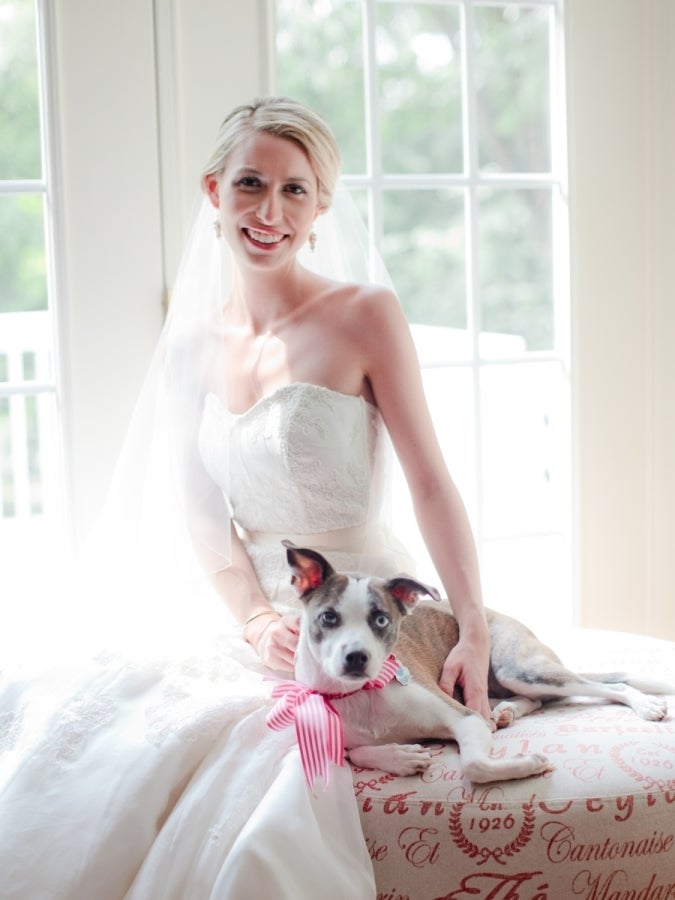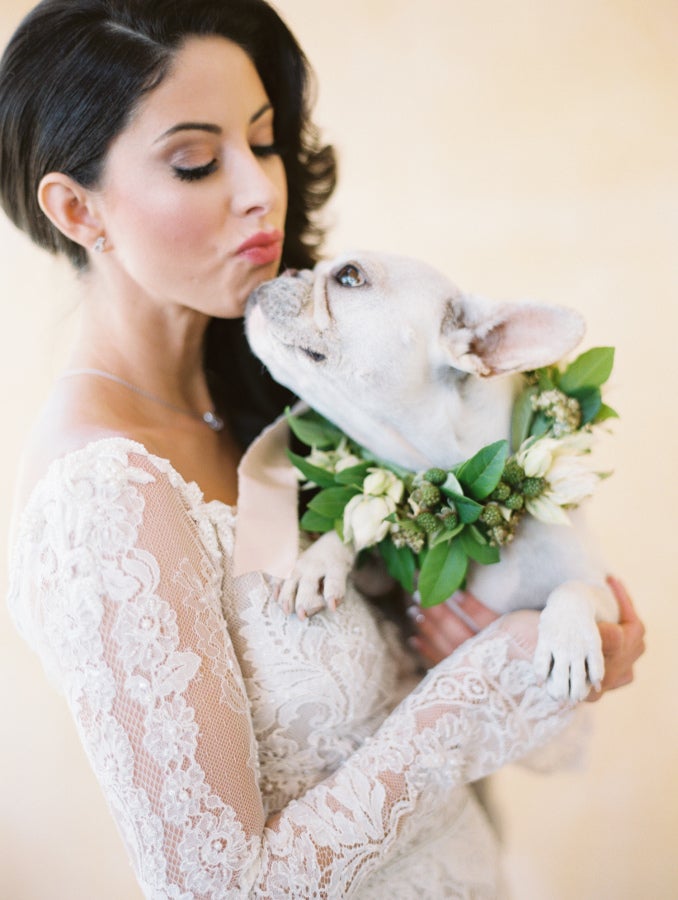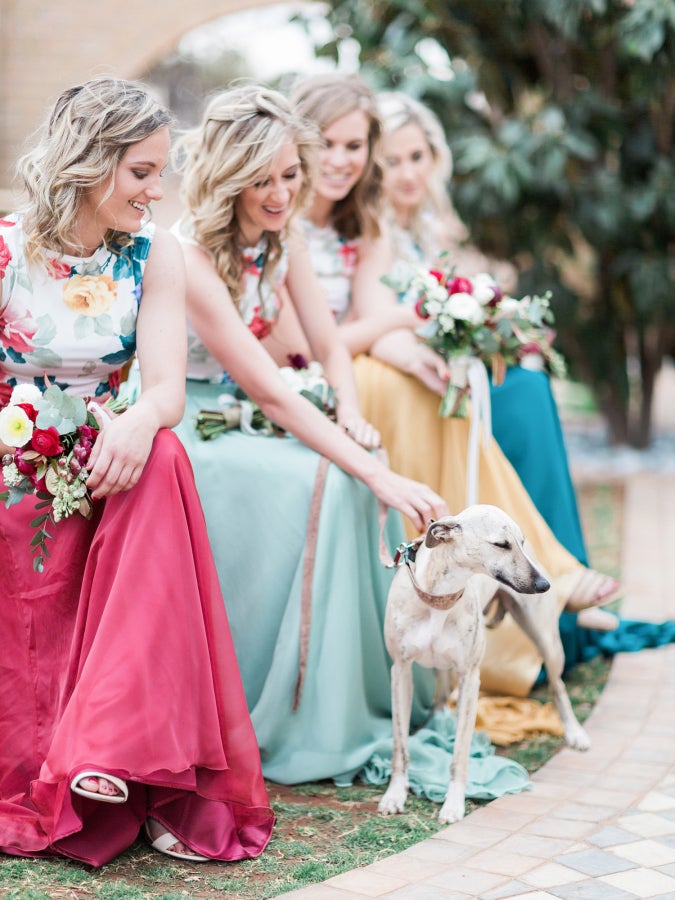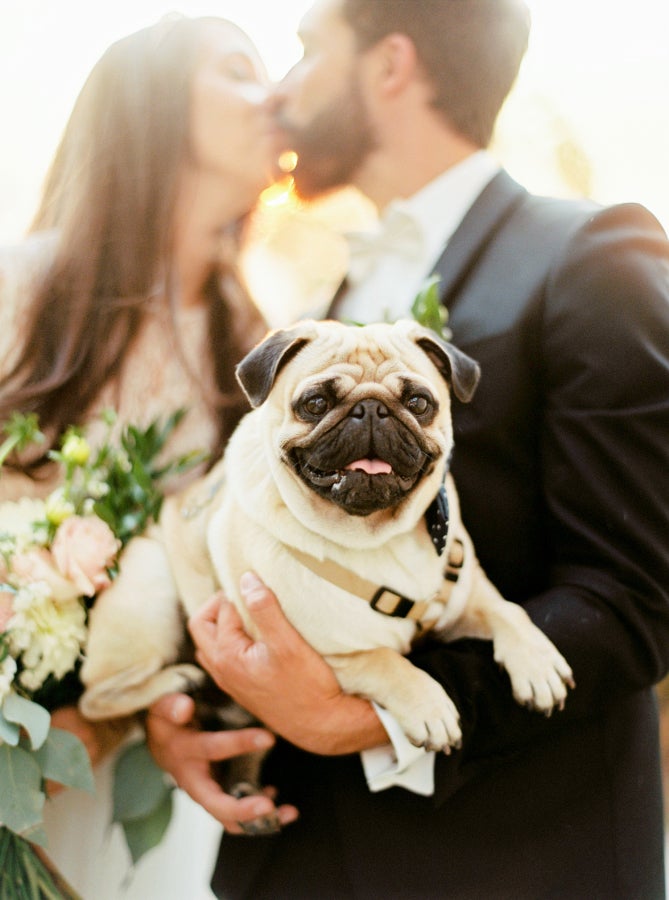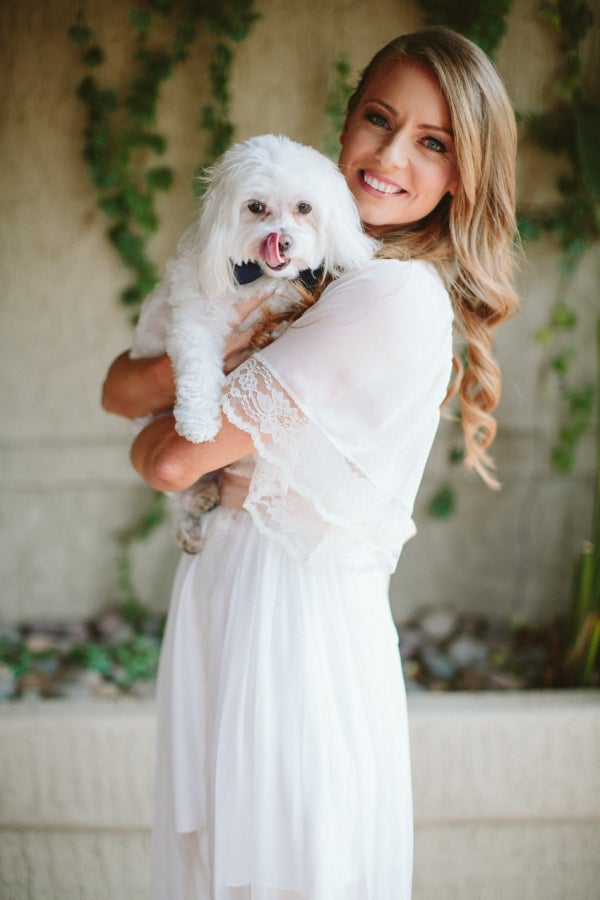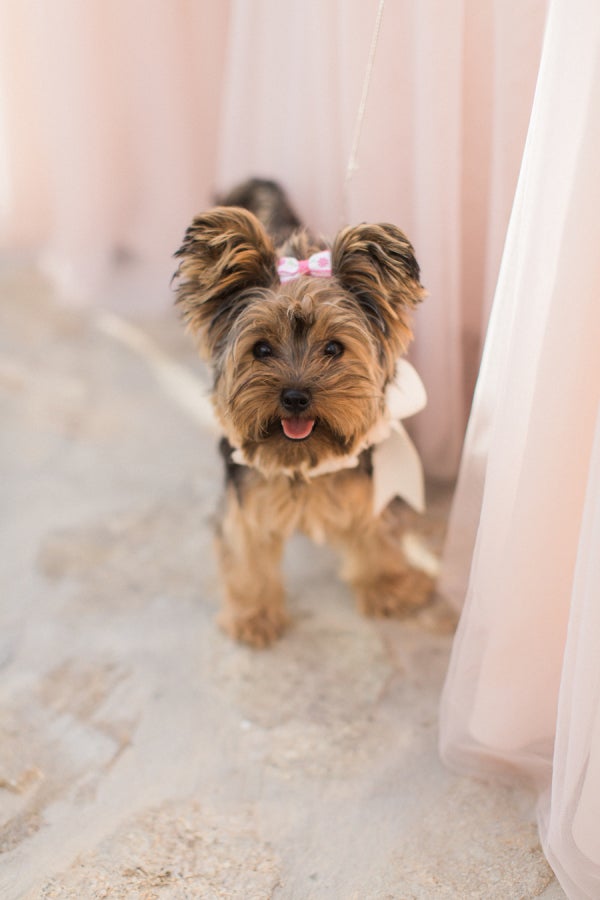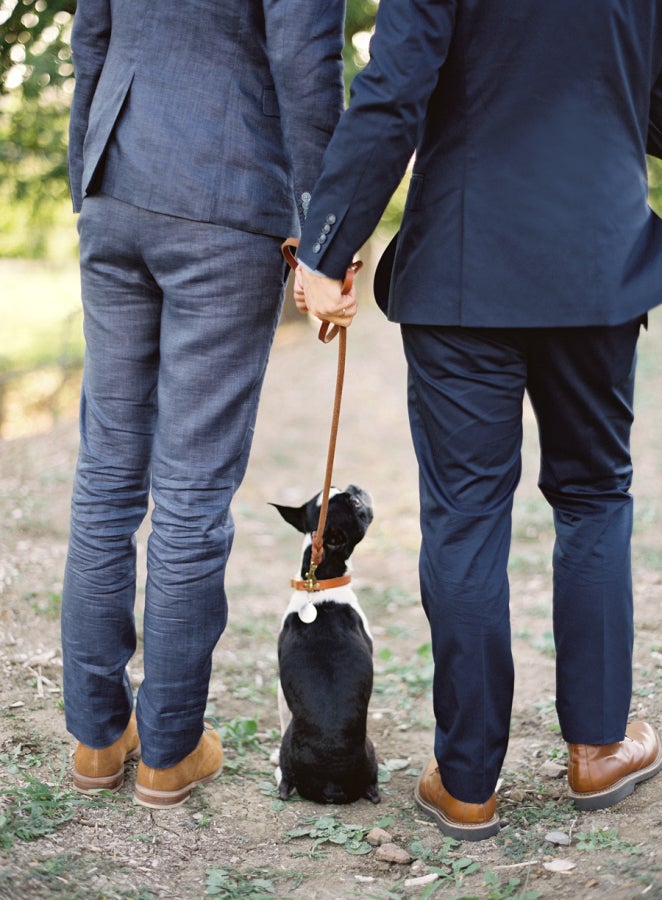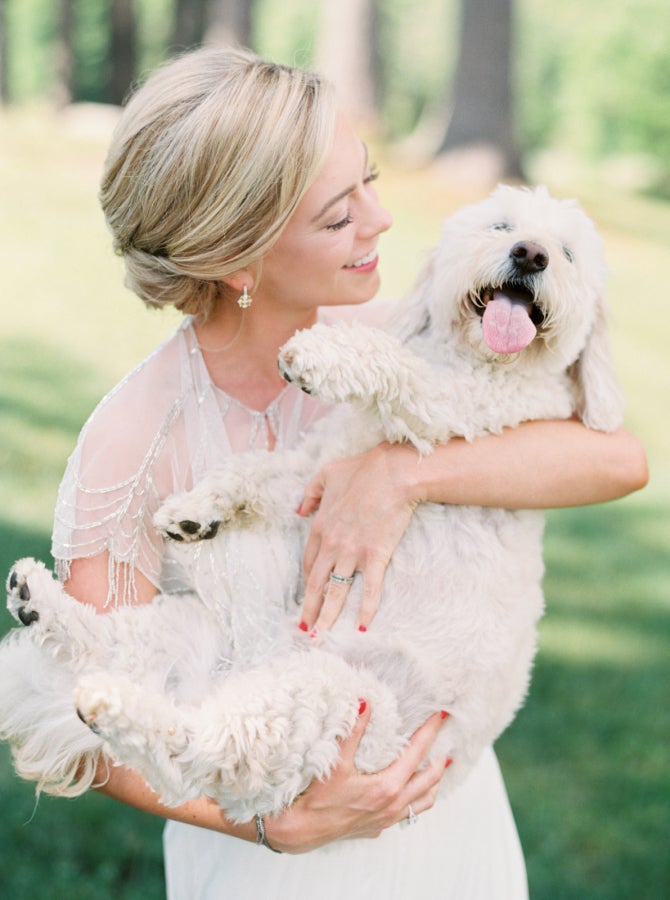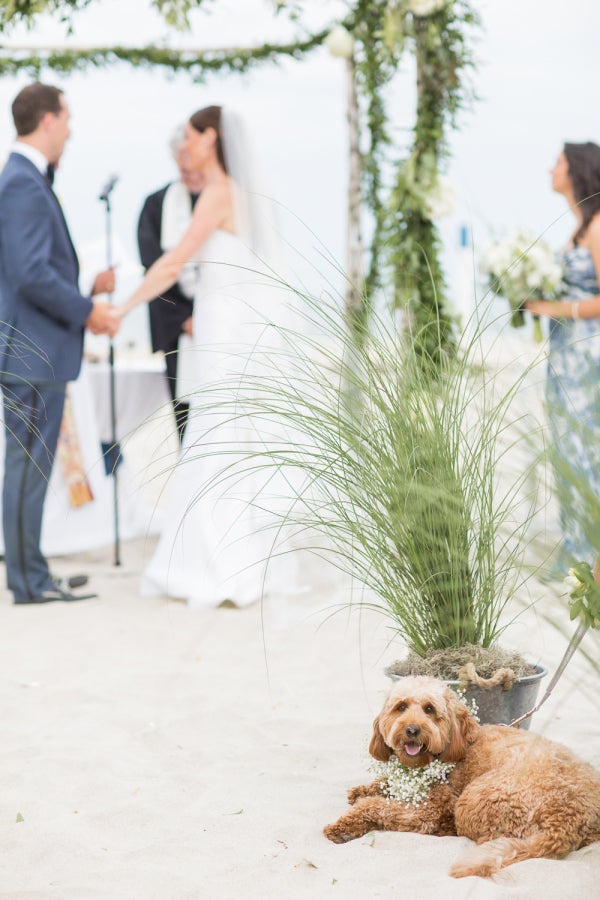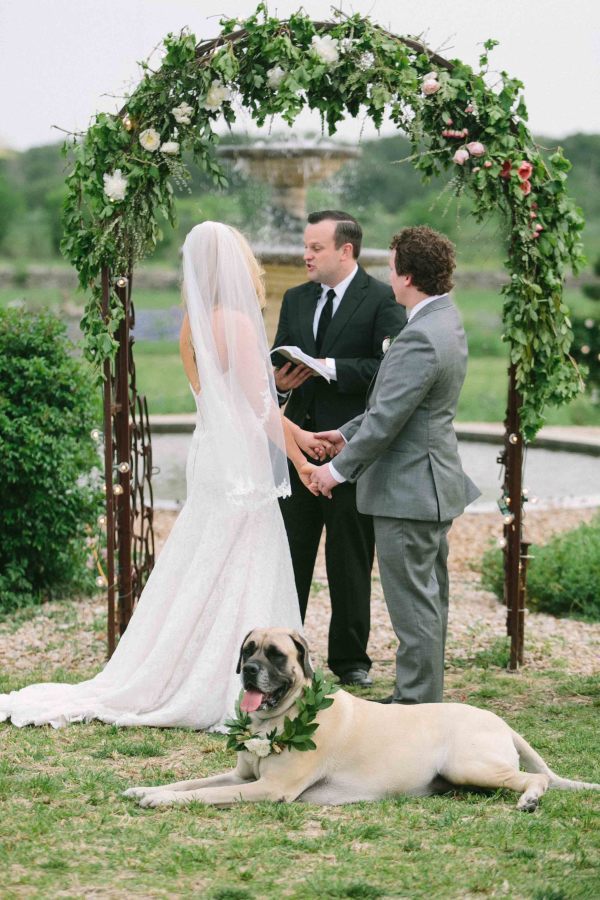 Related
Popular in the Community