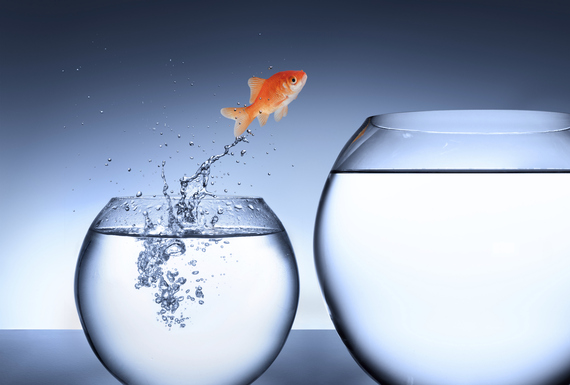 Image Source
Every start-up or established business always yearn for growth. As we move deeper into the 21st century, there are arguments about which marketing effort is most effective when it comes to online and offline. The truth is, none of them is inevitable -- at least for now.
If you are proving too savvy and adopt only the online system, you might be missing on a lot of deals available in your local environment (your immediate customers) and if you are too obsolete and ditch the internet in favor of your conventional advertising system, the bulk of the online community prospects will never know your business exist. Balance is the key!
The follow ways are how to balance your marketing efforts and make both offline and online contribute to your business growth.
Let Your Virtual Office help advertise your Business' Physical Address
By virtual office, I refer to your website. Every good business website has a contact page. And indeed, they already showcase your products and services to your online prospects. Some who prefer physical deals might like to visit your nearest outlet during your opening hours, even if your product can be sold online. This makes it important to add your office address, phone number and opening hours to your website's contact page. In effect, getting in touch with your physical office will become easier for your prospects.
Taking a look at the top 10 SEO agencies ranked in a 2016 listing, a distinct feature you'll notice is that they all prominently feature a physical location.
Another virtual office is your social media page. Most small businesses have social media pages to build a fan base: Facebook, Instagram, Twitter and few others are good for this purpose. Including your website and phone number on your social media pages will help solidify your marketing strategy.
Your offline marketing will complement internet marketing efforts

TV and Radio: If you make use of these media to run marketing campaigns, apart from mentioning and displaying your address, it's essential to include your web URL and social media page.
Print media: Your business advert on print media such as newspapers and magazines should also include your web address, social media, phone number and office address.
Bill Boards and city buses: If you place adverts on billboards and city buses, be sure to include your website URL and social media as they could be the only information the prospect caught as they are easy to memorize at a glance.
Stickers can be very helpful tools to build your brand. They can easily help your business gain recognition. However, due to the size of stickers, you may not have room for adequate information. The most important contact detail on stickers are web address and phone numbers. Your website already carries your office address; people who are not savvy will definitely reach you via phone.

Stickers can be stacked on vehicles, home doors, restaurant tables etc.
Other print media include your business card, letter head etc. They should all carry your web address and phone number.
Conclusion
Both online and offline marketing are important and they can help each other to create the business success you desire.
Calling all HuffPost superfans!
Sign up for membership to become a founding member and help shape HuffPost's next chapter