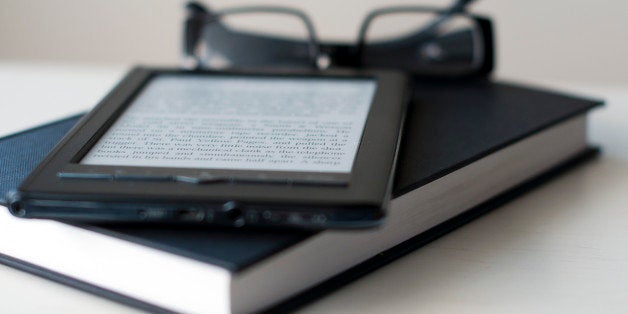 Today producing books (e or p) has never been easier, but promoting them has never been more difficult. There is a lot of noise in both online and offline media, and trying to get attention is challenging for sure. However, publishing a book is a dream come true for every author so if you have finally finished your book, please take some time to celebrate. Just remember there is more work to do!
In order to get your e-book in front of as many eyes as possible, you will need some patience, a plan and some creative ideas. Here are seven to get you started:
1. Get Your Digital House in Order
Before you begin promoting your book, make sure that you have a website and a blog, plus some social networking profiles (Facebook and Twitter are most popular, but for some books LinkedIn or Pinterest may be a better fit). Make sure you schedule some time every day to engage with people. You need to make an investment in your career and brand, and today that investment means having a digital marketing strategy all year round. Here is a blog I wrote on that: "If You Don't Invest in Your Career and Brand, No One Else Will Either."
I know blogging takes a lot of time and most of my clients ask me why they should do it. The first reason is that it increases traffic to your website. The second is that when readers read your blog they see you as an expert in your field or that your work is entertaining. Once trust or interest is established, readers will want more content from you -- especially when they see the value you offer for free. You overcome a common buyer fear of purchasing something that doesn't have value. If you need help figuring out what type of things to blog about or how to generate content that resonates with your target audience, here's a good place to start: "Four Ways to Create Compelling Content."
3. Give Your Book a Publication Date
Many authors (and companies) who are publishing an e-book treat the day the book goes live on bookseller sites as a publication date. This is not a great idea as that will make for a frustrating launch. You'll start watching for downloads before you've even done much promotion. So to give your book that best start, give yourself a publication date that is six to eight weeks after the book has gone live.
To secure reviews from online (blogs/websites) and offline (newspapers/magazines) media, you need to send them "review copies." With e-books you can send them PDFs of your book (but that is an insecure way to send your book and I would not recommend it) or give them promo codes provided from some booksellers or get copies printed on print-on-demand. We use a service for our clients called Net Galley which allows us to upload a PDF or ePub file so the reviewers can download them in a secure way.
To attract the readers, you may want to think about giving away an excerpt from your book. You can also give away a tip list, a fun quiz or a compelling strategy depending on the content of your e-book. By giving something away for free, you are showcasing the value of your content. Add some testimonials to your free chapter or content to encourage people to purchase your entire e-book. Make sure the free content you offer has value in itself and isn't just a summary of what your e-book is about. Providing value makes the buying decision a natural one.
Create some buzz about your e-book by talking about it on your social network. Learning how to build your brand, increase engagement and be effective on Pinterest, Facebook, Twitter and LinkedIn will be an important aspect of promoting your e-book. Several weeks before you have finished with your e-book, talk about what's special about it, and let people know you are going to have an official e-book launch party where you will offer something special (more unique content or maybe a gift basket or signed printed copies). It's a way to get people in your network excited. Just remember not to be a 24/7 promo machine.
People love YouTube. And people love to know the authors behind great content. Make a short video talking to the camera about the ways in which your e-book can help other people. Talk about the takeaways of your e-book in your video and then show a link to your e-book at the end of your video. Share your video on your YouTube channel, with a post on Facebook, LinkedIn and tweet the link. You can repeatedly use your video as a marketing tool by changing the teaser content you post along with the video URL. I made several for myself and here is an example.
Promoting books these days is not an easy task. It takes time, expertise, creativity, flexibility and patience. I tell my clients that they should plan on promoting their book for as long as it took them to write it. Not all ideas will work for you and not all ideas will produce sales, but if you stick with a long-term strategy you'll build a relationship with your readers which is more important than ever.
Related
Popular in the Community