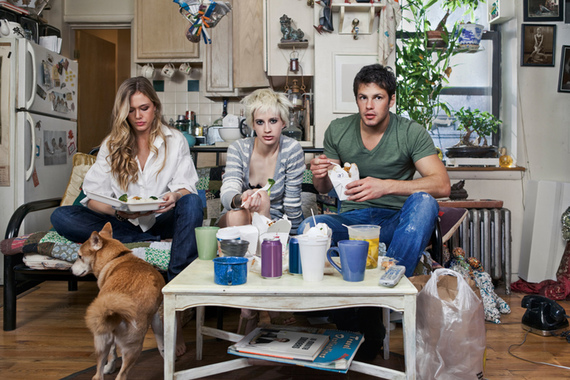 Unfortunately, a deadbeat roommate can completely outweigh the financial benefits of renting an apartment with a roommate if they're also causing money headaches in other areas. If you're both on the lease and bills, you're equally responsible for ensuring they're paid each month -- and you'll share equally in the damaged credit should those bills go unpaid.
Consider these five ways to put a stop to the madness -- or avoid the situation altogether.
1. Screen potential roommates carefully
On the hunt for a new roommate? Choose carefully. Preventing issues with housemates is much easier than trying to deal with or fix them after they surface.
Don't forget to collect references and ask for employer contacts -- and follow up on this information! Verify your potential roommate is who they say they are, and that they have people who can speak to their good character. If you have any concerns, address them right away. You can ask about their personal preferences and, yes, about their financial situations.
2. Set the ground rules -- fast
If you move in with a new roommate, make sure you set the rules regarding finances and shared expenses immediately. Be clear on who's responsible for what, what costs you'll split, and how you'll pay bills.
It's smart to go beyond financial issues such as rent and bills and establish a variety of ground rules such as overnight guests and noise limits. Reach an agreement on what's OK and what's not and then put it in writing.