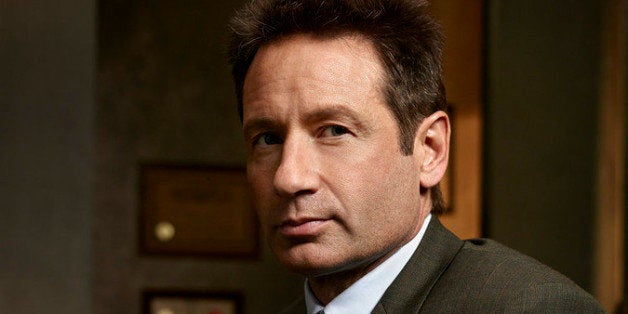 There are a bunch of mystery-laden dramas premiering in the next few weeks, and rather than burden you with individual reviews of each one, I thought I'd rate them roundup-style. It's warm out, you don't have time for too much TV blathering, so here are brief thoughts on each drama, so you know which to check out and which to skip.
So, how do these summer series stack up on the Yep-or-Nope-o-Meter? Read on to find out!
"Wayward Pines," Fox, 9 p.m. ET, May 14: TV keeps churning out so many high-concept, conspiracy-theory mysteries that these shows have congealed into a not-very-impressive sub-genre. Take elements from "Lost," cues from "The X-Files," remove atmosphere and heft, add water and stir. On our most recent podcast, Ryan McGee and I called these shows the "Under the Surface of the Event Dome" programs, and James Poniewozik also invoked CBS' "Under the Dome" in reference to this kind of ensemble, gimmick-driven show. Of course, there's nothing wrong with a gimmick! "Orphan Black" has a massive one, and the first season of that show was one of the most enjoyable TV runs in many a moon. But "Orphan Black" understood that none of its shenanigans, wild developments or manipulations would hold the slightest interest for viewers if the audience wasn't even remotely invested in the characters. That's where the highly derivative "Pines" falls apart: The characters are thinner than cardboard cutouts, and I could see every "twist" coming from a mile away. Cast members like Carla Gugino, Toby Jones, Reed Diamond and Matt Dillon do their level best with the clunky material, but you have to wonder whether their primary thought process related to this show involved how many bills they could pay with their "Pines" paychecks. As for Terrence Howard and Melissa Leo, they have decided to appear in a different version of "Pines," one in which scenery chewing and hamminess have ascended to the level of an Olympic sport. Seriously, Howard eating an ice-cream cone is the only even mildly diverting thing in this leaden show; I could only get through two episodes of it, and each one was a chore. If you've ever seen "Persons Unknown," "Haven," "Eureka," "Twin Peaks," or any of a dozen "Twilight Zone" episodes, you know the basics of how this "eerie small town hides big secrets" premise works. Despite, or maybe because of, M. Night's Shyamalan's name among the credits, "Wayward Pines" has done absolutely nothing interesting with the building blocks and the reasonably talented cast it has assembled. Yep or nope? Nopey McNoperson.
"Between," Netflix, May 21: I've only seen one episode of this six-part series, but it was a nice surprise. Lately, TV has supplied us with a number of well-crafted atmospheric mysteries set in small communities -- among them "Fortitude," "The Returned," "Broadchurch," "Happy Valley," "Top of the Lake," "Fargo" and "Banshee" -- and though "Between" doesn't belong among the most ambitious shows on that roster, it knows what it wants to do and sets about doing it efficiently, effectively and with a minimum of fuss. Jennette McCurdy of "Sam & Cat" and "iCarly" is instantly winning as a pregnant high-schooler who lives in a small town where a very mysterious series of events turn most lives upside down, and the rest of the cast is just fine. I don't want to say too much about the premise, but "Between" boasts a reasonably strong foundation, and its storylines receive promising execution, at least in the show's pilot.
Yep or nope? Yep, I want to see more. A note on "Between's" first season: Episodes will arrive weekly, not all at once.
"Aquarius," NBC, 9 p.m. ET, May 28: A year or two ago, Gillian Anderson fell victim to a TV syndrome that's going around: She was persuaded to star in one of the dull one-word-title shows that the broadcast networks keep churning out, all of which tend to crash and burn because a few good cast members aren't enough to overcome tame, mediocre ideas filled out by dull and derivative writing. As was the case with Anderson's "Crisis," David Duchovny is good in all of his scenes in the two-hour "Aquarius" pilot (which is all I could get through), but the rest of the cast for the period drama is unimpressive. All in all, the show's middling execution hobbles this plodding drama, especially when Mulder is not around. The only thing mildly interesting about "Aquarius" is that NBC is pulling a Netflix with the show: After the premiere, all 13 episodes will be on the network's site. Though it boasts the presence of "Game of Thrones" alum Gethin Anthony, the period details feel both predictable and overwrought, and Anthony does not impress as a fictionalized version of Charles Manson. There are definitely better things to binge on this summer: You could start here, or you could see which of the shows listed here, here, here and here are streamable.
Yep or nope? Nope, unless you're a hardcore Duchovny-ite.
"The Whispers," ABC, 10 p.m. ET, June 1: ABC has a house style, and this workmanlike execution of that style pretty much derails this drama. Many interior scenes are over-lit and thus not spooky, and there's just a blandness in the casting and the production design that does nothing to help "The Whispers" build up the kind of mysterious atmosphere it needs to work. (Also not helping: On ABC's media site, the email address of every critic who watches new shows floats up and down and around the screen during every second of every screener. It's distracting and disrespectful of those who made the show, in my opinion.) Though "American Horror Story" veteran Lily Rabe does a yeoman's job as a federal agent investigating a series of odd and violent incidents involving children, "The Whispers" fails to make much of an impression. This drama makes the classic mistakes so many gimmicky/"Dome"-y dramas make: None of the weird occurrences create much interest because: 1. They are not particularly stylish or visually compelling and 2. The people these things happen to are not particularly intriguing or memorable. Though, in typical "Dome"-esque fashion, they are all connected in some way, of course. Yep or nope? Nooope.
Ryan McGee and I discussed the shows listed above plus "Jane the Virgin's" Season 1 finale in one of two recent Talking TV podcasts (the other one is about "Mad Men"). That podcast can be found here, on iTunes and below.
Before You Go
'LADY CHATTERLEY'S LOVER'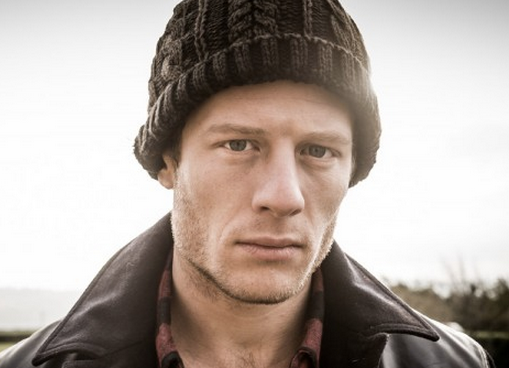 Popular in the Community