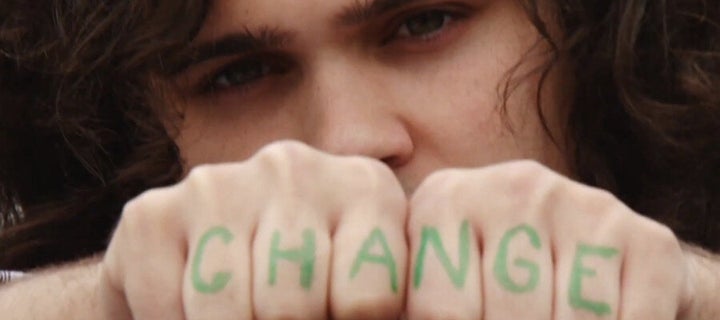 Cory Booker, the frenetic Twitter super-user and mayor of Newark, has often been approached by people in the media world seeking to grab a little bit of his star power for everything from television shows to books.
But none of it felt right. None of those old media channels would help accomplish his vision of "elevating the voices of people, creating a movement for change," he said. So instead, he's getting into the startup game.
Waywire, a new social media site backed by Booker and Google's executive chairman, Eric Schmidt, and other big names in the tech world, came out of stealth development on Saturday. Billed as a social video site for do-gooders from the millennial generation, the website won't be open for business until later this summer, but it's now accepting email registrations for its beta launch.
"I've always been fascinated and compelled by how media combined with activism can really drive social change, from my earliest days as a city councilman," Booker said. The site, which Booker conceived, aims to open the toolbox for change to others.
While Booker will have the title of cofounder, he will remain mayor of Newark and not be involved in the site's day-to-day management. That task will go to Nathan Richardson, who ran the lifestyle website Gilt City until leaving for the startup world after a round of layoffs at the Gilt Groupe in January.Investors, who include Troy Carter, Schmidt's Innovation Endeavors and First Round Capital, are ponying up $1.75 million to get the site off the ground.
"The millennials are the most digital-savvy generation ever," Richardson said. "They're creating a network to know how to parse information in news in a way that's relevant to them."
On the primarily video-focused site, users will be able to comment on clips and share them with friends. Most of the videos will be user-generated, some will be sponsored, and about 170 hours of footage a year will be created by the company, the founders hope.
The company has yet to release any screen shots, so it's difficult to say what exactly Waywire will look like and how it will differentiate itself from other video websites.
The site, which Richardson called "pre-revenue," will also pull information from users' Facebook and Twitter accounts. Think of it as "your personal wire service," he said.
The mayor's involvement with the project retraces in reverse the career path of Chris Hughes, the Facebook cofounder who went on to direct presidential candidate Barack Obama's highly praised social media strategy in 2008. Booker's mayoral term extends until 2015 -- if the Democrat doesn't run for governor against Republican Chris Christie before then.
Related
Popular in the Community