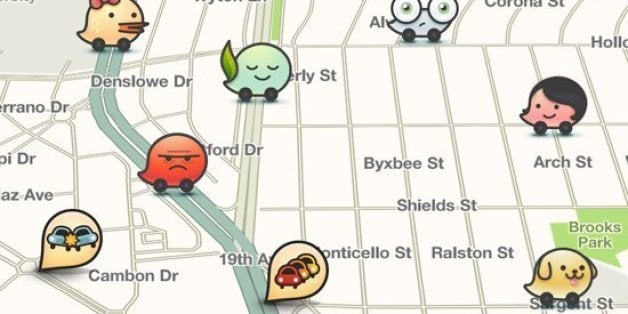 Waze helps drivers get cheap gas, avoid traffic jams and spot highway patrols -- and now it could help find abducted children.
The company announced Tuesday that its community-driven traffic app, which has been downloaded and installed more than 50 million times on Android devices alone, will soon notify users of nearby AMBER alerts. If you're driving in Camden, Mississippi, for example, and a child is abducted nearby, you'll get a notification that looks like this: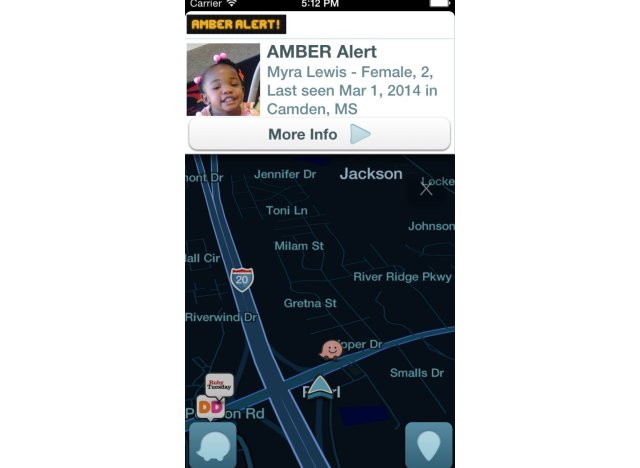 "Waze was built on the premise that we're all in this together. Our users are communicative and engaged with their communities -- an ideal group to assist during an AMBER alert," Julie Mossler, Waze's head of PR, said via a press representative.
With an update available to iOS and Android users starting today, the app will scan for active AMBER alerts every 10 minutes. If it finds one in a user's general area, it will notify that user after their vehicle has been completely stopped for 10 seconds. Once the user starts driving again, the alert will vanish.
Waze may soon have an even larger group of people who could help during an AMBER alert -- Google recently added it to a list of software that could come pre-installed on Android phones.