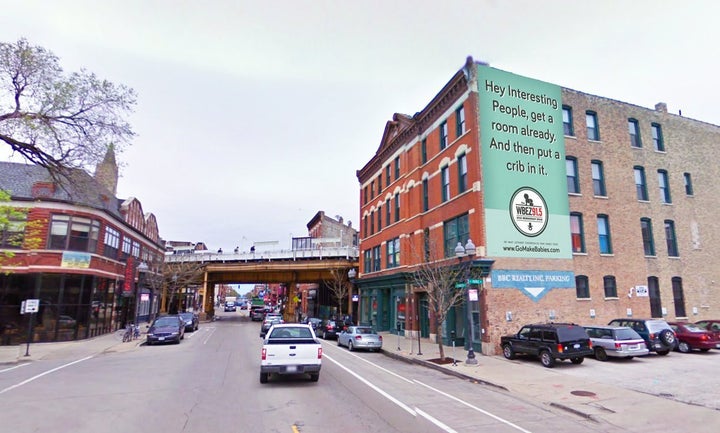 Because nothing inspires babymaking quite like the coo of Terry Gross' voice conducting an interview on "Fresh Air," WBEZ 91.5 FM, Chicago's NPR station, on Monday unveiled a new marketing campaign aimed at getting the station's progressive-minded listenership to make with the procreation.
The campaign, which will debut Friday and was created in partnership with Xi Chicago, will entail ads in local print outlets and on train platforms and bus shelters, plus bumper stickers and T-shirts emblazoned with slogans including including "To anyone NOT currently running a virtual farm: GoMakeBabies.com" and "We want listeners tomorrow. Go make babies today."
The campaign centers around an app allowing individuals to conduct an "Interesting Assessment," the results of which will link them up with WBEZ content tailored to their interest in addition to "potential mates who share their interests," according to a news release.
WBEZ's parent company, Chicago Public Media, produces a number of popular programs including "This American Life," "Wait, Wait...Don't Tell Me!" and "Sound Opinions."
Popular in the Community