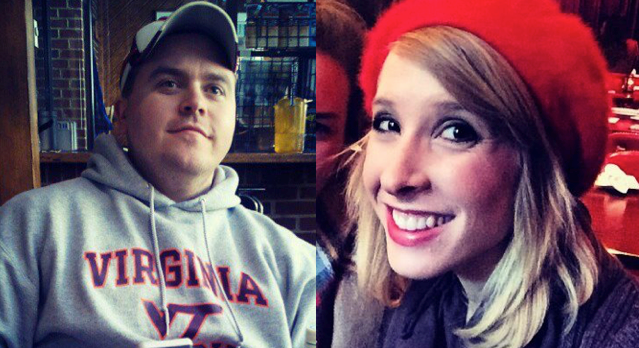 "I'm stepping out of my role as a journalist here: I'm not really sure if I want him to live or die. If he dies, he takes the coward's way out. If he lives, he'll go to trial," Marks said on WDBJ, in a span of the broadcast that was streamed on CNN. He acknowledged, "I know I'm speaking out of turn here ... We're hurt enough that we want to express our anger."
Flanagan shot himself during a highway pursuit by Virginia state troopers around 11:30 a.m., state police said in a news conference Wednesday afternoon. He was admitted to a local hospital with life-threatening injuries and died around 1:30 p.m., police said.
Flanagan, who worked at WDBJ for a year and used the on-air name Bryce Williams, allegedly opened fire at journalists from the Roanoke, Virginia-based CBS affiliate and an interviewee during a live broadcast around 6:45 a.m. Wednesday.
Reporter Alison Parker, 24, and cameraman Adam Ward, 27, died in the shooting. The partners of both journalists also work at the station.
Flanagan, 41, was fired from the station two years ago, but was still living in the Roanoke area, according to CNN. Marks told NBC News that Flanagan gained a reputation of "being difficult to work with" during his short tenure with the station, and that anger issues precipitated his termination.
Someone claiming to be Bryce Williams sent a 23-page fax to ABC News on Tuesday night, the network reported. ABC turned it over to law enforcement.
This post has been updated with information about Flanagan's death.
Calling all HuffPost superfans!
Sign up for membership to become a founding member and help shape HuffPost's next chapter