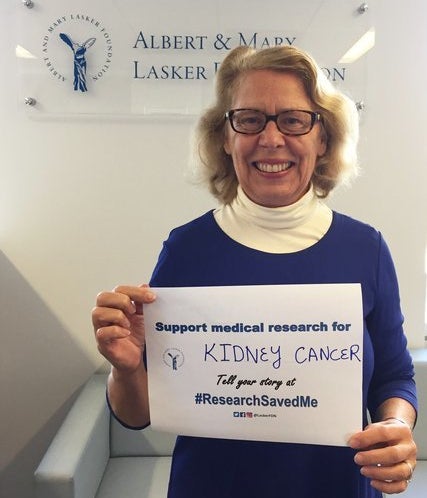 Diseases that previously killed or disabled millions of people have been eradicated or are now treatable. New therapies and advances in public health have improved the quality of life and extended the lifespan of people in the US and across the globe. Yet, despite these powerful scientific breakthroughs that bring the "miracle" of better health, recent dialogue and debate about funding for medical research is fraught with threats of cutbacks.
The Lasker Foundation has been at the forefront of medical research advocacy since the 1940s when Mary Lasker first campaigned to convince legislators and policy-makers to increase funding for cancer research. Many of the arguments she advanced 75 years ago still have an utterly contemporary ring.
A major tenet in support of medical research is a financial one. Medical advances and public health improvements can not only reduce health spending, they stimulate the economy through improved worker productivity, formation of new jobs, and innovation that creates new markets. Each year, the U.S. spends trillions of dollars, nearly one fifth of our entire economy, to treat devastating illnesses -- arthritis, Alzheimer's, cancer, diabetes, cardiovascular disease, and more. When compared with the $35.2 billion annual budget of the NIH, Mary Lasker's famous adage that "If you think research is expensive, try disease…" verges on understatement.
Investment in medical research, I would argue, is also a moral issue, a matter of political will and, ultimately, political accountability. The good news is that there is increasing bipartisan support for U.S. investment in medical research. The benefits of new therapies accrue to everyone regardless of political party or ideology.
Support for increased research funding and the use of science in policymaking cannot be the purview of the scientific community or political leaders alone -- it must come from all of us who benefit personally, and whose loved ones benefit, from the advances achieved through medical research. Nothing is more valuable than good health. We all have a powerful opportunity to improve our futures and those of our family. To do so, we must stand up for the science that yields the miracles of health. We must find effective ways to make our voices heard.
In April of this year, with threats of budget cuts to the NIH looming, the Lasker Foundation brought together 123 Lasker laureates to urge support for medical research in a full-page notice in The New York Times. This week, as federal budgetary priorities for 2018 are being debated, we organized the combined networks of 88 patient advocacy organizations representing millions of Americans, to make a powerful, unified statement in a full-page message in USA Today. Together, we urge robust support for medical research, in order to save billions of dollars and build a healthier world.
Most of us have a medical miracle of one kind or another for which we're profoundly grateful. I recently shared my story about successfully coming back from kidney cancer thanks to medical research including the discoveries of Lasker Laureates. I urge you to share your story too, using the hashtag: #ResearchSavedMe. By joining together, by telling our stories of how research saved our lives or improved the lives of those we love, we will make our voices heard all the way to Washington.
Claire Pomeroy, M.D., M.B.A., is president of the Albert and Mary Lasker Foundation, dedicated to advancing medical research.
Related
Popular in the Community