How great would it be if Barbie came in all dress sizes, body shapes and ethnicities?
That's what student and illustrator Colleen Clark thought when she was approached by Marie Claire South Africa to illustrate what a "feminist" Barbie might look like. For Clark, that meant an inclusive line-up of dolls that could represent every woman.
"I was very inspired by the idea that feminism is as simple as accepting others and yourself unconditionally," Clark told The Huffington Post in an email. "I wanted to make the point that 'Feminist Barbie' wouldn't have just one look, style, or culture to her, because feminism should include everyone."
Though Barbie is in some ways a good role model for children -- as Charlotte Alter at TIME pointed out, she's had around 150 different careers -- the doll's ridiculous proportions are potentially harmful to girls' body image.
"I think that our continuous discussion of Barbie's influence on girls has made her more diverse than ever, and hopefully it will only get better from here," Clark told HuffPost.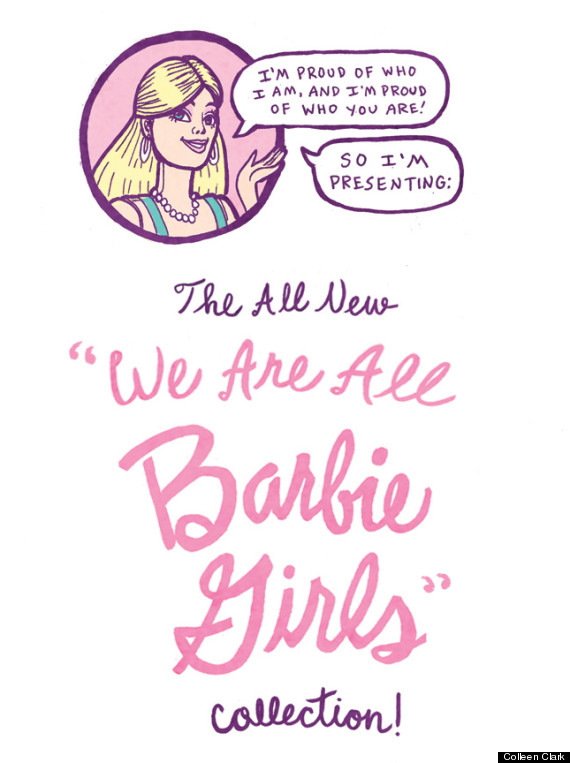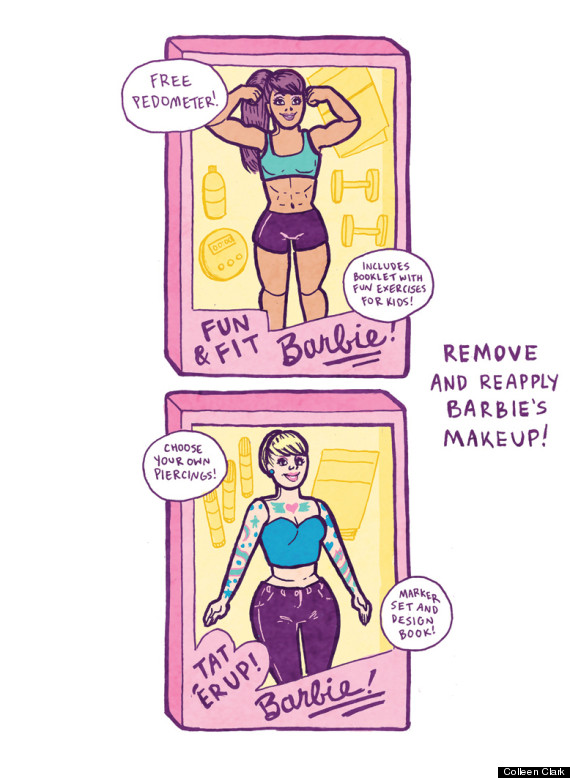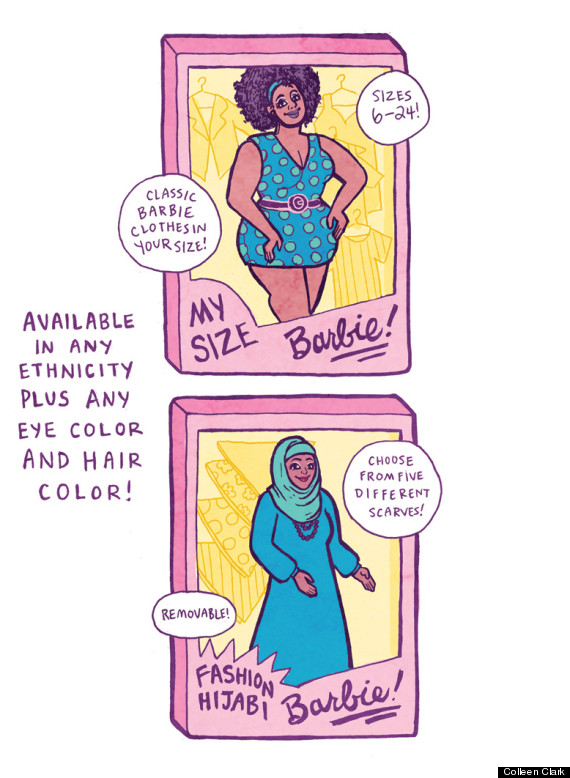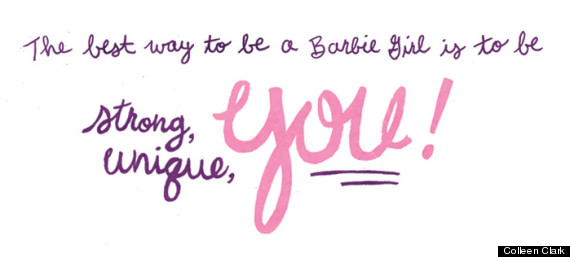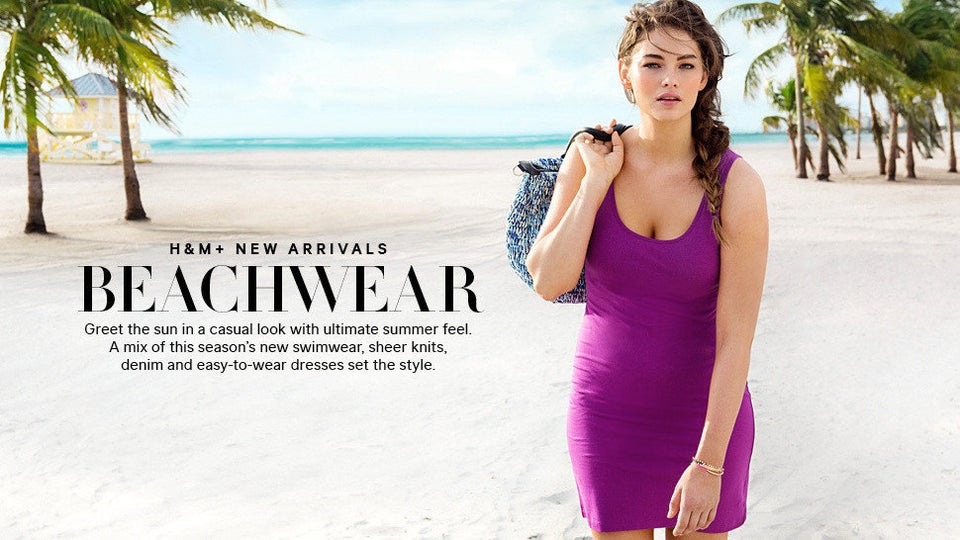 Body Image Heroes
Popular in the Community