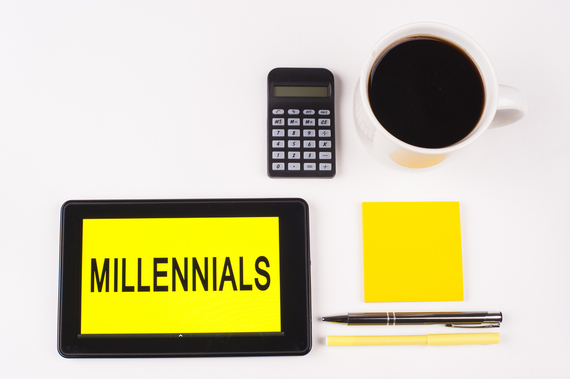 For many of us who has been in the workforce for an extensive period of time and inherited cubicle workspaces and 9 to 5 jobs - movies and articles about fresh new ways of doing business excite us. The bright offices, less management interference, greater focus on coaching and mentorship - seem like a more favorable and desirable way to work.
Are you a millennial? Yes, you probably are!
Even though there is no universally accepted definition of who are the millennials, it is generally accepted that this is the generation born between 1985 and 2000. However, we suggest being a millennial has little to do with age! It is all in one's attitude towards being open to new ideas, readily adopting new technologies, accepting new social models and behaviors. We all personally know a number of cyber grandmas who are millennials in their hearts, and some teenagers who seem far removed. Here are a few ways of knowing: if your cell phone is next to your bed and you check it first thing when you get up, you could be a millennial; if you learn by sending your questions to the void of the internet, you could be a millennial; if you don't distinguish between interactions with your friends, family and business associates on social media and in real life there is a high likelihood your mindset and the way you work is compatible with millennials. We would welcome you as a millennial in spirit if not age.
What do we need to build to support a 'millennial style of work'?
HR professionals are busy with figuring out how to engage and retain millennials and how to prepare managers to work with millennials to achieve desired performance. We strongly believe (and our HR partners agree) that fundamental change is needed to enable companies to thrive in the millennial environment. As business design professionals, we need to be aware of these changes, and to be searching for opportunities to incorporate these changes into the design of the overall business process model and individual processes.
1. Design work for far fewer management layers. A motivated, cross functional, and end goal oriented team does not require multiple management layers to keep it on track. In fact, the layers get in the way by creating more roadblocks for successful outcomes. To enable simplified and collaborative team work, business process design professionals do the following:
Aim for as few hierarchical swim lanes as possible, empowering individuals and teams.
Strive to break down decisions into the components and place those decisions as close to the performer as possible.
Ensure work processes and job descriptions are designed with the same level of detail for internal roles as if they were being outsourced - terms, conditions, performance metrics, scope, authority to change and negotiate.
2. Design flexible business processes. Design processes that are time and location agnostic. Since millennials are attracted to flexible hours and work that can be done anywhere we will continue to see increased demand to engineer flexible and adaptable processes that allow exactly that.
Start with designing the most effective process that can deliver results regardless of the constraints of location and timelines. Focus performance on the goals and outcomes of value rather than limitations of place of work and working hours. Then identify those activities that must be done on site, face to face, in real time with customers and within working hours. Allow flexibility in the remaining activities. Design for parallel activities and sharing of tasks where possible.
Ensure that measurements are established for each role in support of activities and process outcomes.
To support work time flexibility, identify critical path activities and milestones and establish clear target objectives for them.
To support location flexibility, identify collaboration steps (e.g. group decisions, check points) and distinguish from work that can be done independently. Establish guidelines for all of these.
Allow for the unexpected: establish clear mechanisms to handle urgent requests for unscheduled or disruptive work requests and meetings.
3. Foster innovation. Much has been said about the speed of change in technology and the impact it is having across all industries and society. Since this is inevitable and unrelenting, it is critical to build the capacity for innovative change into the design of our work. We need to incorporate lessons from myriad industries, countries and societies. To bring innovation into our process work we will need to:
Set-up clear decision authority boundaries, for autonomous improvement versus commonly shared redesign. Define the power to change on a daily basis.
Build-in active feedback and review activities into the process design itself, not as a separate activity. Making it part of the work will capture changes that require cross-functional collaboration involvement. There are NO suggestion boxes. Improvement is an everyday activity.
Set up an experimentation environment to test and separate good ideas from bad ones.
Always circle back and provide feedback on the ideas, and where possible involve the idea-generator into the 'idea to reality' cycle.
4. Design work straight through from start to finish. Process and work design does not necessarily start and stop within the walls of the organization. Design for true end to end work, including supplier and customer processes. Benefit from each other's connectivity.
Involve suppliers and customers in the design sessions to establish clear aligned roles for all. Build cross-organization collaboration among all contributors in true millennial fashion.
Investigate options for technology interfaces and automatic feeds.
Share incentives for efficient performance.
5. Ensure a culture of learning. Millennials will continue to switch jobs, creating environments of high turnover rates. Since millennials generally appreciate self-serve learning environments, the impact of turnover can be mitigated through up to date, easily accessible learning materials.
Standardize the format of process, decision and role documentation across the end to end work of all involved organizations.
Enable documentation to be readily accessible and updatable, in an intuitive format, and on demand whenever possible (think wiki's, AI support and online help).
What happens if we don't adapt to millennials?
What will happen to companies that are too slow to adjust to a work style that leverages the characteristics and strength of millennials? The first symptom, and the one getting a lot of focus in HR circles, will be lack of engagement. Achieving desired results will become increasingly more difficult, as millennials (and those who prefer the millennial working style) will be less and less motivated, and will lack the drive to achieve at work.
Second, retention will become an even bigger issue. Millennials are not afraid to change jobs frequently in search of better opportunities. The most concerning consequence (this is not meant to be an exhaustive list), is that companies that do not adapt to millennials will fall behind competitors that do.
A great benefit of the millennial work style is that it weaves innovation and change readiness into the fabric of the organization. The companies that do this successfully will achieve true agility and leapfrog their competition.
When we review the literature about millennials and their impact, we often get the sense that large companies are in danger of total collapse unless they adopt Silicon Valley start-up style work environments with slides and pool tables. In fact, we think that as business process professionals it's more important to help our clients gain competitive advantage by aligning their processes with the millennial work style (although the idea of a ping pong table at the headquarters of our banking clients does have a certain appeal).
The millennial work style, regardless of the age of the person performing it, is fundamentally about embracing change, engaging with others, experimenting with new business models and new technologies, and ultimately achieving real agility. And we love it!
Sasha Aganova, MBA, is the Managing Partner of the Process Renewal Group. Sasha has successfully implemented and executed process management best practices for organizations in multiple industries, countries and cultures. Her current focus is on helping her clients get ready for the millennial generation, and become more agile and process centric. Sasha is a frequent conference speaker where she shares her experience and passion for achieving long lasting and sustainable change by aligning and combining business process management with cultural change.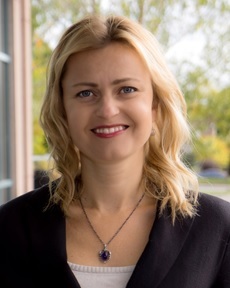 Popular in the Community