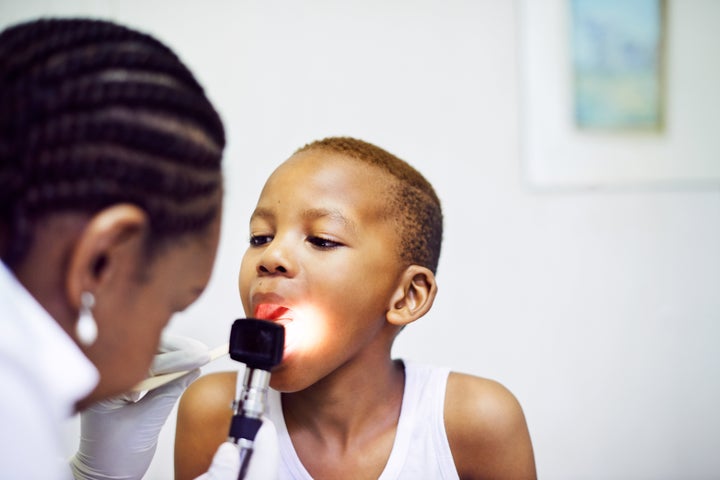 "I was born by the river…." So begins the plaintive opening phrase of Sam Cooke's anthem, "A Change is Gonna Come," released at the height of the Civil Rights Movement in 1964. That's what I wanted to call the report on the health and well-being of African Americans in St. Louis. My colleagues thought the title too presumptuous. We couldn't guarantee that change would come. We were merely academics, meant to coolly and dispassionately present data and recommendations. So, instead the report would borrow from an earlier era of American music with a close connection to the city under study. "For the Sake of All" was an unfinished composition by the "King of Ragtime," Scott Joplin, who lived in St. Louis for a time. The title of this work was found with his papers after he died in 1917, but the score did not survive. That seemed an appropriate metaphor for the unfinished work of racial equity in the city that had also been born by the (Mississippi) river. Little did we know when the report was released on May 30, 2014 (50 years after Cooke's song and the Civil Rights Act of 1964) just how much change was about to come.
Less than three months later, St. Louis, or more accurately, a suburban town in its orbit called Ferguson, would be at the center of international interest following the fatal shooting of Michael Brown by Darren Wilson on a street outside the Canfield Green Apartments. The protests that erupted in response would be the full-throated launch of Black Lives Matter, and much of St. Louis, the nation, and even parts of the world, would turn for explanations and answers to "For the Sake of All: A Report on the Health and Well-Being of African Americans in St. Louis—And Why it Matters for Everyone." In its pages they would find persistent racial gaps in education, employment, poverty, and, ultimately, mortality. Indeed, foreshortened life was one of the central findings of the study, which noted an 18-year gap in life expectancy at birth between the predominantly black and low-income zip code of 63106 in the North St. Louis neighborhood of Jeff-Vander-Lou (67 years) and the largely white, affluent suburb of Clayton, just west of the city limits (85 years).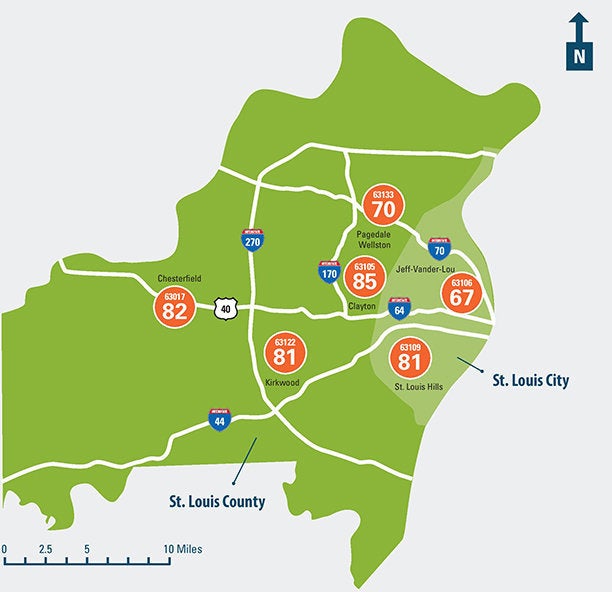 A chief aim of "For the Sake of All" was always to describe disparities in health as more than just a matter of health care. In the hundreds of presentations I have given on our report since its release, I emphasize that health is about much more than doctors' offices, hospitals, health insurance, and prescription drugs. Those resources are vital to treating illness, but health is also strongly determined by the quality of education, the availability of affordable housing, and the possibility of making a living wage. The term public health professionals use to describe this web of interconnected social factors is the social determinants of health. And so, while the recommendations of "For the Sake of All" are related to the delivery of medical care, they are principally concerned with what happens in the realms of early childhood development, economic opportunity, education, neighborhoods, and community-connected efforts to support both physical and emotional health and well-being.
Making those recommendations widely known and turning them into tangible realities has been the work of the past three years since the report's release. Most are included among the "signature priorities" issued by the Ferguson Commission that was appointed by Missouri's governor to uncover the social and economic issues underlying the unrest. Each of the areas of recommendation also has its own Discussion Guide and Action Toolkit so that community members understand both the data and what to do. And the For the Sake of All team has convened several work groups of partners across sectors, institutions, and organizations in the St. Louis region tasked with translating recommendations into concrete action.
One of those work groups — charged with expanding and sustaining the evidence-based model of school-based health centers in high-need schools ― celebrated a major milestone in August of this year with the opening of the Affinia Healthcare school-based health center at Normandy High School. Not only is Normandy High a school with considerable social and health needs ― where, as Cooke sings, it has often been "too hard living," for students struggling with the trauma of lost loved ones, among other issues ― it also happens to be the school where Michael Brown graduated a few months before he was killed. Now the students who attend Normandy will have access to a full-service primary care facility on the school's campus with professionals dedicated to their physical and emotional health. Studies also show that when these centers are implemented effectively, they increase school attendance and result in better academic performance, crucial for a district that has been unaccredited for the past several years. Realizing this significant milestone was the result of partnerships between For the Sake of All, the Normandy Schools Collaborative, Affinia (a federally qualified health center), the youth development organization Wyman, and the region's largest health care system, BJC HealthCare. The larger work group includes many more major health care and social service organizations all working toward a common goal of providing health care access for young people in St. Louis. This is but one aspect of the change that has come to St. Louis as a result of our work together.
"...all of us are implicated in and impacted by the inequities that have characterized our region for decades.""
We're also working to provide automatic and universal college savings accounts called Child Development Accounts to children in our region the moment they're born, bringing both hope and higher educational expectations to families. We're working with housing and advocacy leaders on a follow-up report that will describe the insidious history of residential segregation and its present-day manifestations along with a set of recommendations for making change towards more affordable and inclusive housing. And in July, For the Sake of All was awarded a $1.1 million grant from the Robert Wood Johnson Foundation to research the conditions necessary to implement a comprehensive model for healthy schools called "Whole School, Whole Community, Whole Child."
Ultimately, I think my colleagues were right about the title of report and the work that it inspired. If anything has become apparent to residents of St. Louis following what is known by the shorthand "Ferguson," it is that all of us are implicated in and impacted by the inequities that have characterized our region for decades. And all of us are also necessary in addressing the multiple factors that result in an unequal distribution of health, life, and the resources that support them both. Working together, using the best available data and evidence, spanning sectors, organizations, and interests, we can say with greater confidence now: A change is gonna come.
As a native St. Louisan, also "born by the river," I know that it has been "a long time coming," and that it must be so.
Popular in the Community