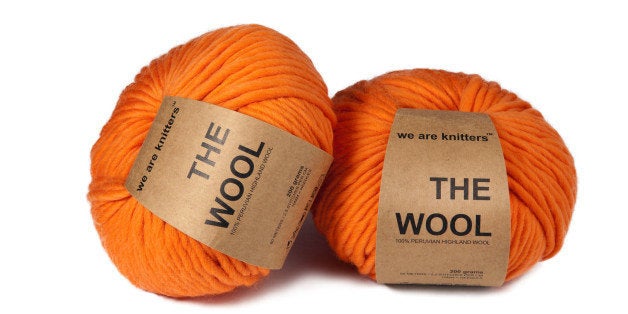 Why would you possibly want to knit a sweater when you can just as easily (actually, WAY more easily) pick one out from a store? That's the question my brother asked me over winter break, when he found me curled up in a chair with an armful of yarn and knitting needles. (For the record, he also called me an old lady and laughed at me.)
Luckily, I had plenty of answers to his question. Case in point: if all you do on your daily commute is cruise Facebook only to be tortured by status updates of your friends' vacation photos, you should try knitting. If you need a distraction from the croupy toddler coughing next to you in the doctor's waiting room, you should try knitting. If you've ever wanted to give the illusion of being "busy" to avoid awkward family discussions, or if you've ever felt the need to accomplish something tangible with your own two hands, you should try knitting.
Not to mention, knitting results in an end-product that you can wrap yourself up in. Cozy blankets, sweaters, scarves, hats -- all custom made to fit your freakishly long arms, oversized head, or what have you -- are all yours to be had.
The problem is, knitting takes the patience of a saint, which I've never had. Until recently, I've only had very limited knitting skills, so I'd abandon projects every time I found knots in my dollar-store yarn. And as much as I wish my life were like Laura Ingalls Wilder's, I don't have four hours every night to devote to anything.
Enter, We Are Knitters. One day, the thickest, chunkiest, slickest yarn I've ever seen landed in my lap -- the kind that requires only the dexterity of a puppy to use. It was accompanied by a set of wooden needles the size of drumsticks. I picked them up, I knitted, and in two hours, I had finished a giant scarf. Over the course of the following month, with the help of online video tutorials, I learned how to knit a cable. Then a double cable. Then I knitted two sweaters (seen below). And now I'm working on two more. I have become a monster.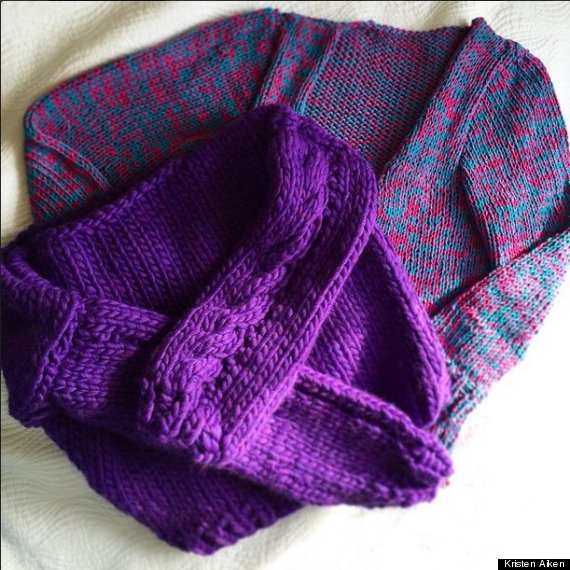 SO WHAT IS THIS STUFF YOU SPEAK OF?
It's the product of We Are Knitters, a Spain-based company that'll arm you with everything you need to knit yourself an entire wardrobe (yes, they ship to the United States). It was founded by María José Marín and Alberto Bravo Reyes (now both 27 years old), who became friends when they were both financial auditors. They shared an entrepreneurial spirit and always wanted to start their own business in fashion, and a trip to New York sparked the concept for their brand. "We went to NYC to visit a friend and saw knitting shops everywhere!" Reyes told The Huffington Post. "Groups of friends were knitting and chatting in some cafes, and we even saw a girl knitting in the subway. We gave it a try and it was kind of love at first sight! We cannot say it was our grandma or mum who taught us. We learnt with tutorials we found on Youtube. Not a very romantic story, we know."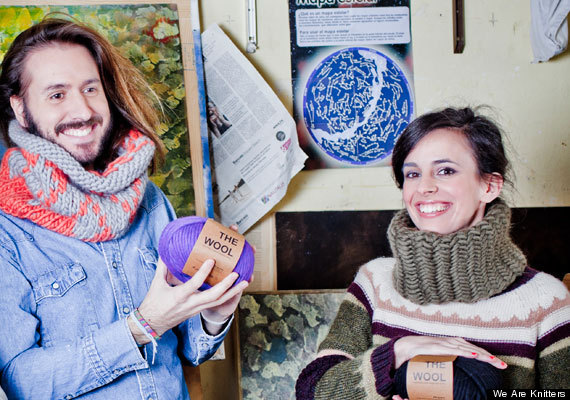 You can buy nice yarn just about anywhere these days, but the kicker that'll turn you into a WAK devotee is their series of video tutorials. Featuring zero dialogue and a close-up of two hands knitting with super chunky yarn and fat needles in very slow motion, you'll never be confused. "We try to be as clear as possible," said Reyes. "We know what it is to know nothing about knitting and learn watching a video tutorial on the internet. The videos we found when we were learning were not very eye-appealing nor explained in a simple way how to knit, so we tried to fix it by doing our own."
Frankly, it may be the only set of online knitting videos that won't make you want to tear your eyeballs out. You'll find everything from simple 101s on how to cast on to start a project, all the way to more advanced techniques like the herringbone stitch.
WHAT SHOULD YOU BUY?
If you're a beginner, "The Wool" is a must. It's epically chunky and made from 100 percent Peruvian wool. The price is admittedly steep at $24.50 per 200g skein, but its quality, feeling, color and thickness are exceptional, and you'll be able to wear your garment for your whole life (and it's environmentally friendly, too).
If you've got a wool allergy, go with their yarn called The Cotton Wool, which is 100 percent cotton and $12 for 100g. It's not nearly as chunky, but it'll leave your skin itch-free. Other types of yarn are also available, from a less-chunky wool to baby alpaca, and even threads made of t-shirt material.
RATING
4 out of 5. The product itself, from the yarn to the patterns and kits, is stellar and deserves a rating of 5. But when you find something you love, you want more of it -- the high price point and the fact that you have to order it from Spain are the only drawbacks that could keep you from ordering loads of it (though, a limited selection of their yarn is now available for online purchase at Urban Outfitters).
Related
Before You Go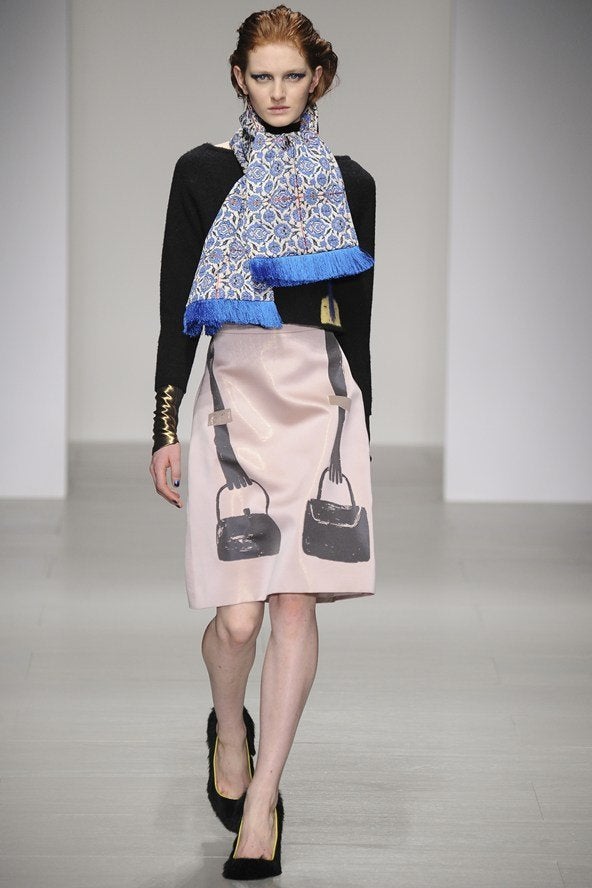 Winter Scarves