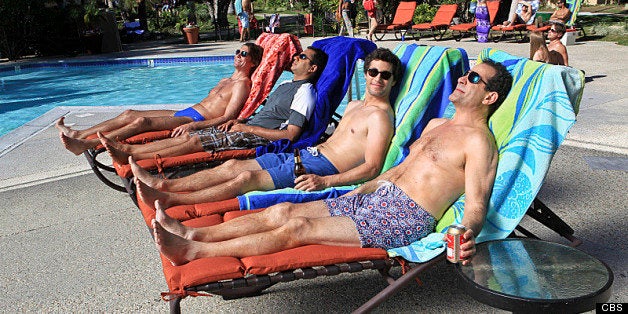 "We Are Men" on CBS is bringing Tony Shalhoub back to TV. The "Monk" star appears opposite Kal Penn, Jerry O'Connell and Chris Smith in the new comedy about four divorced men living in a short-term housing complex trying -- and often failing -- at finding new love.
Since the show is about four friends, The Huffington Post asked the four stars to describe their new show in four words.

Jerry O'Connell: "We are divorced men."
Tony Shalhoub: "Not good at committed relationships." [Technically it's five words, but he won three Emmys for "Monk," so it's excusable.]
Chris Smith: "Good guys, bad ideas."
Kal Penn: "Friendship, love, mistakes, ridiculousness."
This is Shalhoub's first series since "Monk" ended in 2009. " He picked "We Are Men" for a particular reason. "Well, CBS pays the most of all the networks," he joked.
O'Connell said the show has a great message. "It's a comedy and it does make fun of being recently divorced, but it's got a great message. Life is not over when you get divorced, there's a light at the end of the tunnel."
Watch a preview for "We Are Men" below. The new comedy airs at 8:30 p.m. on Mondays.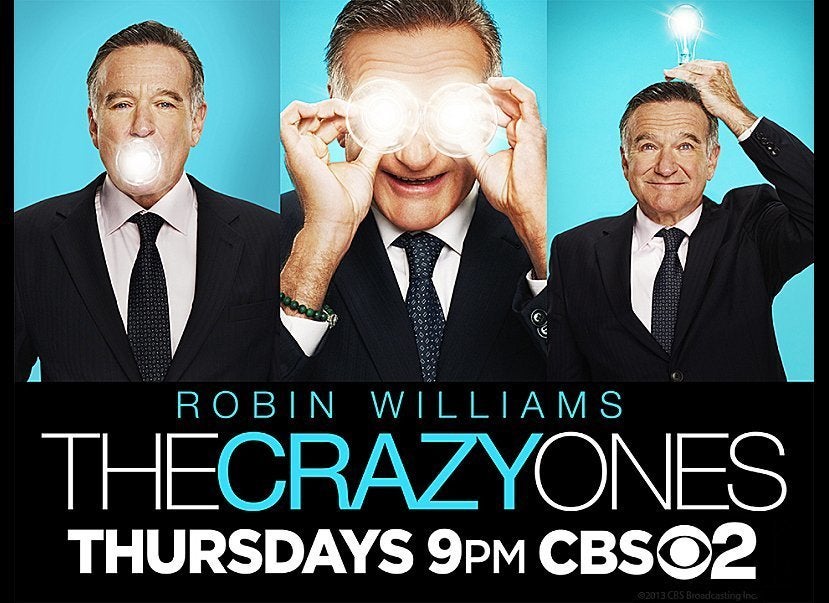 CBS New Shows 2013-2014
Related
Popular in the Community