As you might guess, the song -- off Swift's upcoming album Red -- details a poisonous, break-up/make-up relationship that Swift finds "exhausting." (No word yet on which of Swift's famous exes the break-up anthem is about.) In the video -- which was shot in one continuous take; you can read just how it was accomplished by clicking here -- Swift goes back and forth with her hipster boyfriend, and only finds solace (and "we-HEEEEs") with her friends, a group of furry-costume wearing musicians.
Watch the video above, and feel free to sing along.
Red arrives in stores on Oct. 22.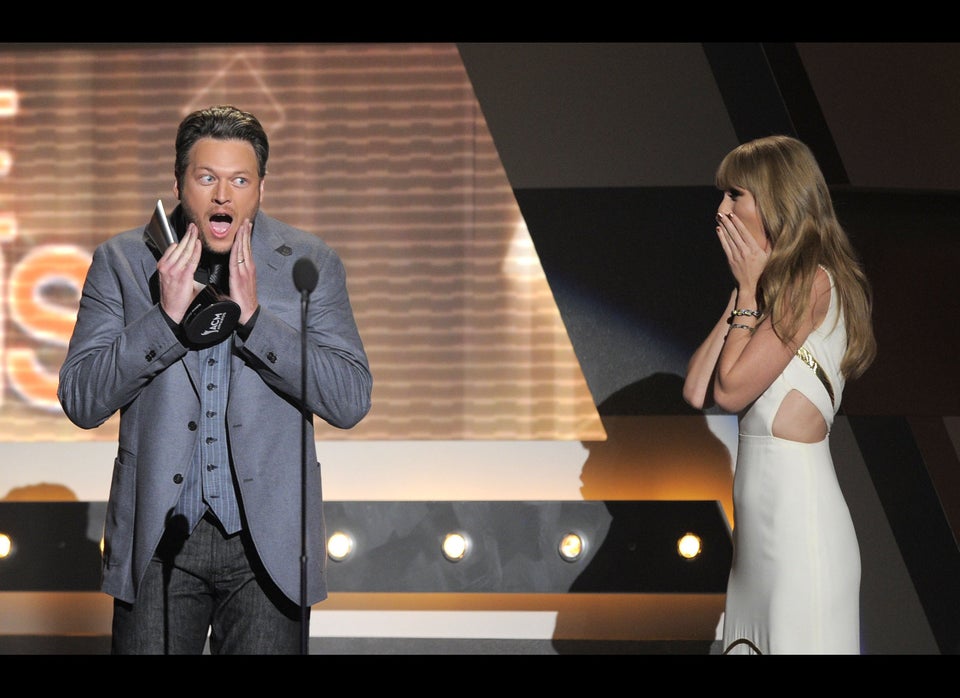 Taylor Swift's 'Surprised' Face
CORRECTION: An earlier version of this post incorrectly claimed that the video was not done in one continuous take, but rather accomplished its look via camera tricks. According to camera operator Gustavo Penna, the "We Are Never Ever Getting Back Together" video took four days to rehearse and light and was done in one single shot.
Popular in the Community