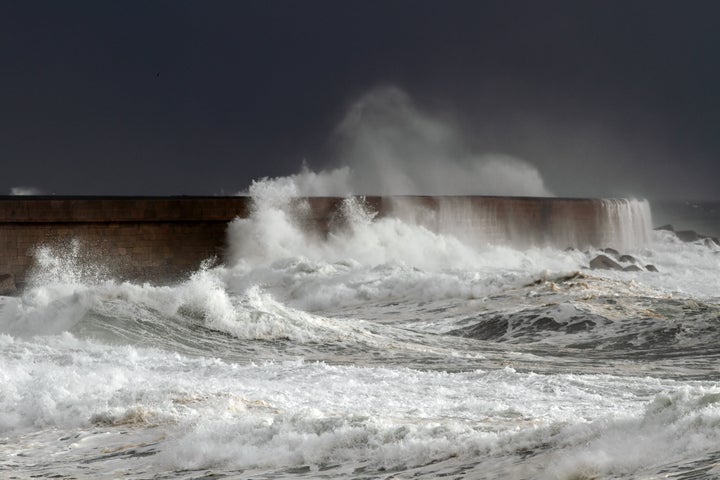 "We are not going to wait for someone to save us."
These words were spoken in March of 2011 by a the City Manager in Cedar Rapids, Iowa as he described his city's experience with disastrous flooding, and preparations for the inevitable flooding of the future.
In 2011 alone, more than 14 natural disasters in the US cost an estimated one billion dollars in damages, along with injuries and loss of lives. In response to this ongoing problem, the National Academy of Sciences just released a report entitled Disaster Resilience: A National Imperative. I was privileged to be a member of the committee that generated this report. Over nearly two years, a group ranging from engineers to geologists to political scientists to anthropologists and public-health professionals explored the data related to disasters in the United States. Our research included site visits to affected communities in Louisiana, Mississippi, Iowa, and California.
Our report found many ways to mitigate the effects of disasters. These ranged from preparations such as better local building codes to integrated community planning and preparedness exercises. We found hazards ranging from crop irrigation techniques that create increased water runoff and flooding risk, to building in areas with a history of flooding, wildfires, mudslides and other hazards. As was the case for Hurricane Katrina in New Orleans and Mississippi in 2005, many communities do not have a baseline of a population with access to preventative healthcare, adequate treatment for existing conditions, or access to medical records in an emergency. Many evacuation plans prove inadequate or unrealistic, relying on private transportation not available to all, public transportation that cannot function in a disaster, and inadequate roads and bridges.
The committee defined resilience as "the ability to prepare for and plan for, absorb, recover from or more successfully adapt to actual or potential adverse events." This definition is intended to include events such as acts of terrorism, or public health emergencies such as a pandemic. There is no doubt that we will soon face more natural disasters and unfortunately we cannot minimize the risks of disease or deliberate terrorism.
In some parts of this country, people find it easy to say, "It won't happen here," but they could be wrong. People in several New England states learned this last year when Hurricane Irene hit, followed shortly by Tropical Storm Lee. In other parts of the country, people know they must prepare for the inevitable earthquakes, fires, floods, tornadoes and hurricanes.
It was clear to the committee that national resilience requires political will and community coordination at every level, from small town to county to state and national. The report details many areas of preparation and response that must be carried out if we are to prevent as much loss of life and property as is possible.
It is also clear that both preparation and response begin at the local level. Leaders in the communities we visited all said that the one thing they would do more of to prepare for future disasters is to engage in planning exercises. The experience of coming together as public officials, leaders of private nonprofits, colleges and universities, school and health systems, businesses, and private citizens in order to build experience and trust in disaster management is an essential part of creating local resilience. Communication also emerged as an critical component which can complicate responses and endanger lives when done poorly, or have the opposite effect when done well.
The report can be read online by going to the National Academies Press at www.nap.edu. It includes recommendations for every level of preparation and response from local to federal.
The bottom line is that we need to take planning and preparation for emergencies seriously, and we need to have the will to make some difficult decisions around where and how we will build, maintaining a healthy and thus resilient population, and being willing to invest in prevention ranging from agricultural practices to flood management to road and home construction and many many more. Preparation begins with each household, and grows from there. Each family and neighborhood should be prepared to be self-sufficient for 3-5 days. Are you ready?
We cannot wait for someone to save us.
REAL LIFE. REAL NEWS. REAL VOICES.
Help us tell more of the stories that matter from voices that too often remain unheard.