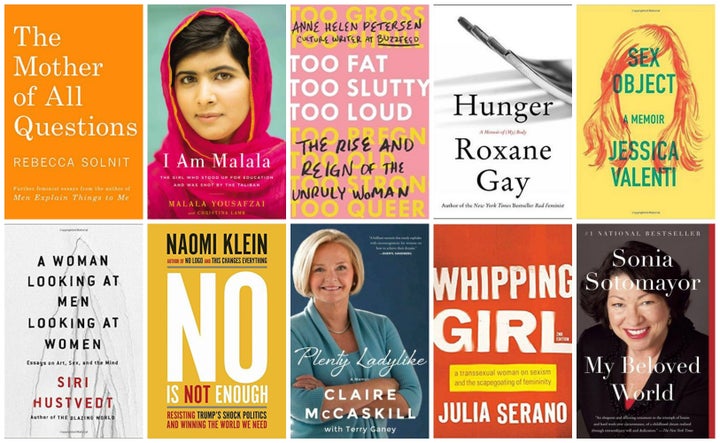 For every positive attribute a woman may possess ― strength, persistence, decisiveness ― there seems to be a popularly used synonym that casts the same quality in a negative light. Women who lead may be painted as curt, loud or cold ― or, worst of all, hysterical.
To combat this message, the staff at New York City's Strand Book Store compiled a list of strong female voices who, like Sen. Kamala Harris (D-Calif.), refuse to be silenced.
Writes Strand: "On the heels of yet another female U.S. Senator being told to more or less 'calm down' while passionately doing the job she was elected to do, we are again wondering this: why are outspoken women so quickly accused of being hysterical? Being unapologetically loud and standing firm on your values are viewed very differently among genders, and when this perceived 'hysteria' halts progress, we have a problem."
Below are 10 titles by women with strong, clear voices, as selected by Strand Book Store: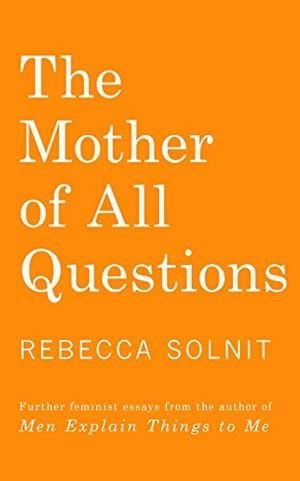 In a tone that is incisive, challenging and more than a little disturbing, Solnit speaks volumes on women who refuse to be silent, the gender binary, and so much more. She is fearless in addressing misogyny, the casualness of rape jokes in contemporary comedy, and the need for men to join the third wave. Reassuring and honest, this essay collection embraces modern day feminism and voices that celebrate it. Looking for more leadership? Check out Solnit's Men Explain Things to Me, or as we consider it, the bible of "mansplaining."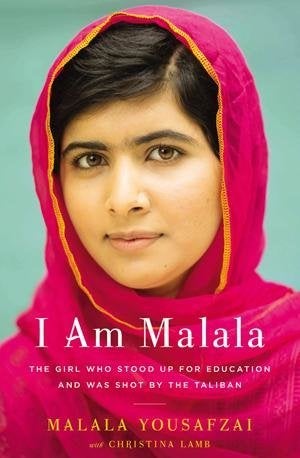 When we grow up, we want to be like Malala. With a strength that many will (thankfully) never need to channel, Malala offers forgiveness to the members of the Taliban that shot her in the head at just 15 years old in Pakistan. Her miraculous recovery can only be overshadowed by her determination to voice the need for girls' education in a world of suppression. Through education, these girls can pursue the lives they dream of and the independence they may only read about. With her own education and determination, Malala is the youngest recipient of the Nobel Peace Prize for her efforts.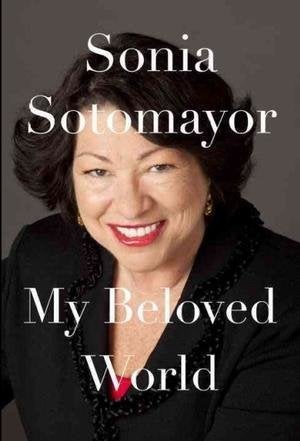 Another example of strong women in our government, Sonia Sotomayor was the first Hispanic and third woman appointed to the U.S. Supreme Court. As many stellar female role models, Sotomayor learned early in life to depend on herself if she wanted to succeed. She was inspired by television characters in her career choice, and her sheer determination ensured that she became a lawyer and earned a degree at Yale Law School. Her memoir inspires us to take further steps to see women in every role of federal government.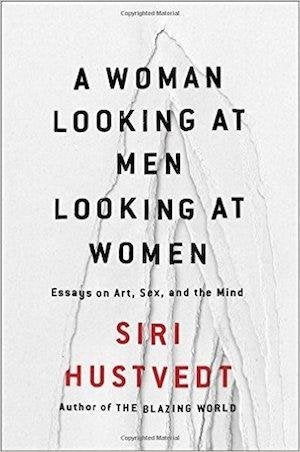 A beautiful collection of essays from novelist and feminist Siri Hustvedt, author of The Blazing World and What I Loved. In the first of three sections, Hustvedt investigates how gender biases affect our perception of the world in a most timely fashion. Her feminist perspective is combined with elegant writing as she draws connections between the oft incompatible humanities and the sciences.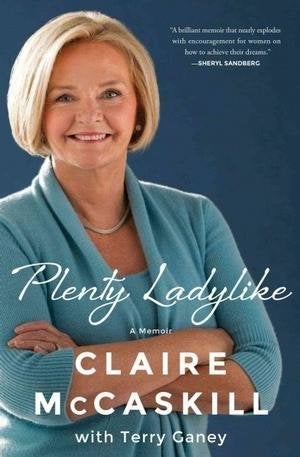 A wonderful story that is pro-feminine ambition, Plenty Ladylike explores the life of a woman who has faced it all. Paying her way through law school as a waitress (a trying job on its own), McCaskill has faced and overcome opposition her entire career. When seeking support on her way to the Missouri House of Representatives, voters would suggest she just go get married instead. Once she was elected, secret meetings were held by fellow politicians to block her efforts. When given every opportunity to give up, she refused, and that persistence definitely makes us a fan.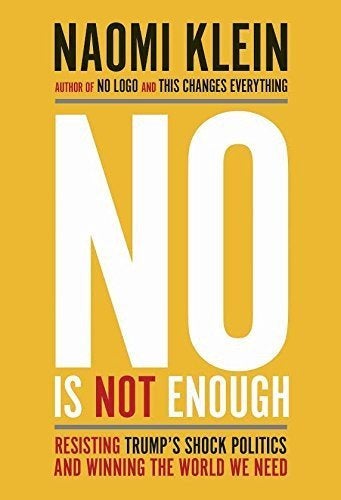 The title alone reminds us that now is not a time to be timid and quiet. Klein's new release offers real action and strategy for countering the surreal world of politics currently dominating the U.S. She also draws a strong correlation for readers between shock politics and climate change based on two decades of extensive research. A great read on in-depth information of the current administration and how to continue the resistance.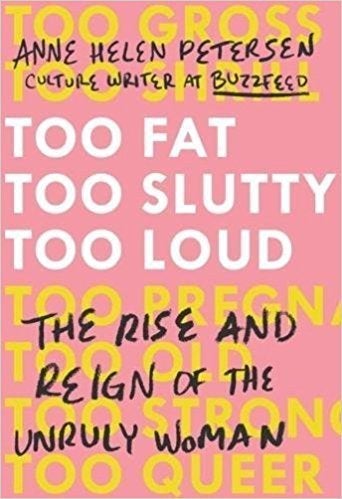 Turn brazen into a compliment with this soon-to-be-released fireball by Buzzfeed culture writer Anne Helen Petersen. Inside, she examines pop icons who are known for their unruly attitudes (think Lena Dunham or Nicki Minaj) and tops us off with a no-nonsense analysis of why this has become a make it or break it point for today's celebrities. Plus, you can meet Anne Helen Petersen in person at Strand for the book's release on June 20th.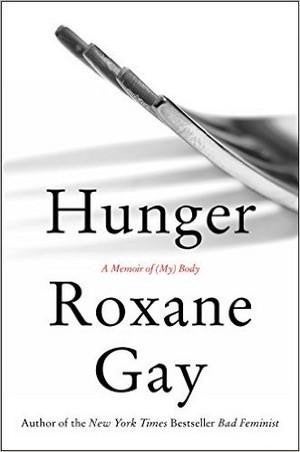 Freshly released and on the coattails of her heartbreaking collection of short stories, Difficult Women, Roxane Gay has captured us again with the new memoir, Hunger. In it, with bravery and honesty that is raw as it is resilient, Gay catalogs a lifetime with being at odds with her own body. In a society where being bigger can actually make you invisible, this book provides a voice to an underrepresented population of women here and around the world.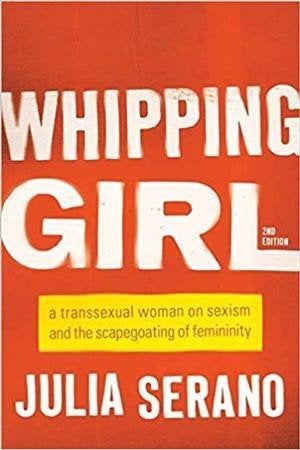 As an activist, professional biologist, and transsexual woman, Julia Serano provides a unique perspective on gender, tying together the social and science perspectives in one well-crafted book. She hits hard on the theme of femininity, emphasizing our predisposition to equate it with weakness and passiveness, and she explores where this theme stems from. She encourages feminist and transgender activists to reclaim "being feminine," turning it into an empowering term for all.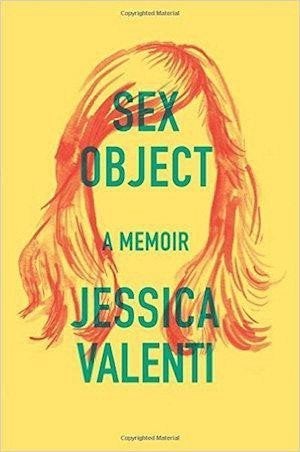 Related
Before You Go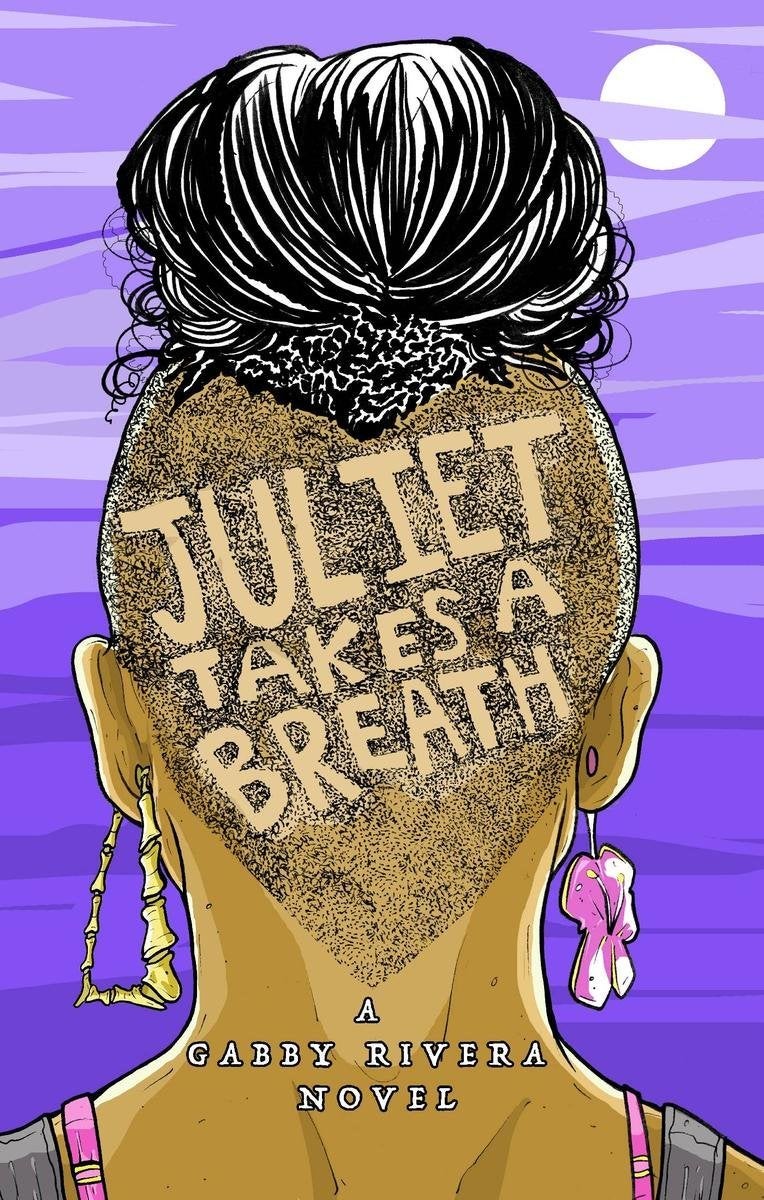 11 Books By Latinas Every Feminist Should Add To Their Collection