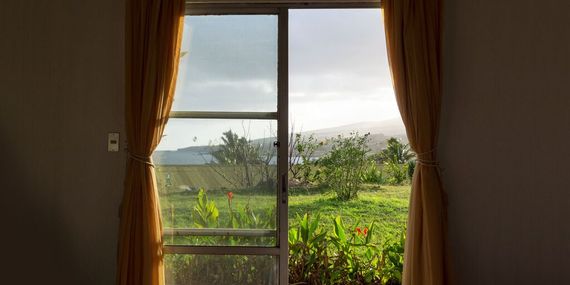 As much as we've traveled, we've never seen a view quite like this. Somfy, a company that specializes in blinds and window shades, asked 41 people in 27 countries what they see outside their windows and how that daily view makes them feel.
The descriptions people submitted capture the thoughts and raw emotions of what they experienced while looking out their window. While one man in Lahore, Pakistan dislikes his view, (he says that he lives where he does because of a lack of other options) some, like Janis in Latvia, reveal that breathtaking countryside views provide a sense of calm.
"My view is very lush, it's as if the plants want to make up for the lost time in winter and autumn," she says.
"It's quite windy and the only sound I can hear is the the trees swaying in the wind. I can smell the freshly cut grass from the lot next to me. My neighbor takes good care of it, as he wants to sell it; the land prices have been rising in the last few years. I feel very calm here, that is why I love it so much."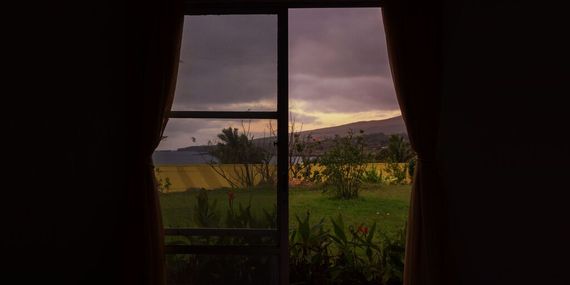 Meanwhile, Debapriya's room in India is a place of nostalgia:
"Whenever I am in this room, I can't help but think about my childhood because this is the room I used to share with my brother. I love everything about it, this secret window and the unique view. As darkness falls you can barely see the distant houses."
In addition to anecdotes and feelings about their views from their private spaces, each interviewee also provided a photo from his/her window both at night and in the morning.
From concrete jungles to lush landscapes, the photos provide a much more intimate view than you get from a tour bus.
Popular in the Community