"When people ask where I studied to be an ambassador, I say my neighborhood and my school. The younger you start, the better. " -- former U.S. Ambassador Andrew Young
Ambassadors come from everywhere -- every background, every nation and every age.
We don't realize, however, that each of us can serve as an ambassador.
I smile at an old photo of me at age 5, the weekend before starting kindergarten. Back then, I couldn't wait to march off to school to make new friends.
At the time, my greatest joys were playing with kids in our cul-de-sac and dreaming about flying on airplanes. There was a deep yearning in me to meet others I imagined as distant relatives. I wondered about the different clothes they'd wear, the languages they'd speak and the physical attributes they had which would be unlike my own.
I didn't realize it then, but I was an ambassador in the making!
Merriam-Webster defines an ambassador as an official diplomatic envoy. But the same dictionary ascribes a second, highly powerful meaning to the word ambassador.
Ambassadors are messengers; unofficial representatives of goodwill.
That secondary reference is especially important. The definition invites us all to become unofficial goodwill ambassadors -- in our communities, schools, workplace and even as we travel.
My Recent Trip as a Goodwill Ambassador
My husband and I just returned from our latest trip, this time around southeastern Europe. Originally invited to speak in Serbia at the Summit of 100 Young Leaders of Southeastern Europe, I quickly booked other venues.
In three weeks, we traveled through six countries -- Bulgaria, Greece, Macedonia, Kosovo, Serbia and Hungary -- and I was thrilled to speak eight times in five of those countries.
Serving as an ambassador of my own making, I addressed values I'm passionate about and topics near and dear to my heart: personal influence, sustainable leadership and entrepreneurship. I also talked about my foundational message: how to find happiness and fulfillment in life.
Talks brought me to the American Farm School in Thessaloniki, Greece; Cornivus (formerly Karl Marx) University in Budapest, Hungary; the Ivanov School of Leadership Alumni in Skopje, Macedonia; and the University of Applied Sciences in Ferizaje, Kosovo. Two of my venues were American Corners, outposts of U.S. Embassies that promote American culture, language and education.
In my unofficial capacity, I served as goodwill ambassador to some whose direct exposure to Americans has been limited to nonexistent. The same held true in reverse: I met both young and older adults who provided me with insight into themselves, their history and their respective cultures.
I arrived in the region to inspire a new generation of innovators, collaborators and leaders. But I returned having absorbed my own lessons, too, picking up nuances from others that I couldn't acquire back home.
Many of these exchanges bridged gaps. As individuals meeting with one other, we weren't dealing with foreign nations. Instead, we were discovering commonalities in thoughts, aspirations and hope for a better world.
There's a Goodwill Ambassador in All of Us
This latest tour through southeastern Europe was fun, exciting and sometimes challenging.
Getting around the region, we took several lengthy bus rides and boarded a few cramped mini vans. On our final night, we slept at the Budapest Airport to avoid missing 6 am flights back to the U.S.
But we were also buoyed by foreign friendships, warm hospitality, great food and lots of laughs. In typical fashion, my husband Jim Sweeney even managed another international masters basketball tournament to play in, one that perfectly coincided with my 3-day summit in Belgrade.
The highlight of my latest trip was getting together with fellow ambassadors. They enabled me forge new friendships, some that are sure to grow over time. Whether they realized it or not, these goodwill ambassadors helped make the world a smaller, kinder and richer place for me.
Though unnamed, I met an IP lawyer helping university students become powerful public speakers; a young woman from Bosnia who connected with me through LinkedIn and took a day off from work to meet me; and two friends who are establishing an innovative new university together.
I also met an older gentleman who painted peace flowers while I spoke at an American Corner and presented his artwork to me as a gift. Finally, I met a 19-year-old who overcame dyslexia and a severe lack of confidence. That same young man is helping fellow students by establishing debating clubs throughout his country.
Time For Your Ambassadorship to Arise
You've heard of several people who made a positive impression on me. They are currently serving as goodwill ambassadors in their own right.
But now it's time for you. Be inspired and empowered to unleash the goodwill ambassador that lives inside of you.
We're all poised to become goodwill ambassadors and I hope you consider becoming one yourself!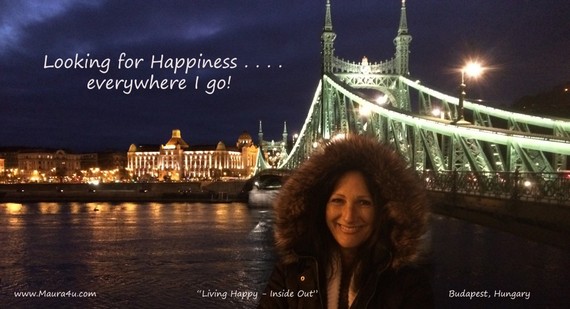 Popular in the Community