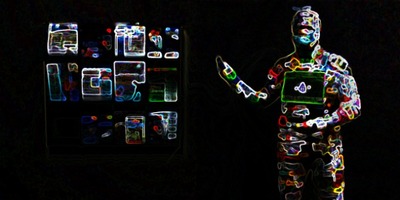 By 2018, more than 100 million wearable technology devices will be sold, but few will be used in 'developing countries.' The past decade has seen the proliferation and miniaturization of technology interventions--from laptops to cell phones and tablets--in international development. With wearable devices estimated to be a $700 million industry, how will wearables change the interaction of humans with technology in developing countries?
A group of practitioners, strategists, and designers recently gathered at Technology Salon New York for a discussion on the future of wearables in international development to ask and answer this question. Supported by lead discussants including Despina Papadopoulos of Principled Design, and Robert Fabricant of Dalberg Design Impact Group, the thought-experiment on new use cases for wearables addressed a number of concerns and opportunities. Wearables can leapfrog access to technology and data in resource-constrained environments; but with great opportunity comes even greater responsibility, especially with devices so intimately connected to the human body. As stakeholders, we need to reframe our concept of wearables and envision and advocate for what's possible with this technology, design for local contexts, and empower users through data while protecting their privacy.
While we often associate wearables with products like the FitBit or new Apple Watch, the lead discussants noted that technology has always been wearable. Traditional glasses and watches reshaped our relationships with sight and time, respectively, while fertility bracelets and UNICEF's MUAC band have already impacted health care in the developing world. But wearables currently flooding the market remain primarily luxury products tailored for the typical consumer profile of the 35-year-old male fitness buff. "How can we encourage consumers, designers, and planners to think about designing wearable technology for the broader population, on the individual and community level? We have a 7-year window to create technology that we want to take root," one discussant concluded.
"The more intimate technology becomes, the greater responsibility you have for how you use it."
Wearables for international development interventions require a heightened focus on designing for local context, user feedback loops, and addressing privacy concerns. While planners want to know certain data that goes up the change of custody, wearables should empower users by collecting and providing data that users also find valuable. For example, a wearable providing data on nutrition deficiencies to health officials would not be useful to the user unless they are also educated in nutrition. To justify wearing something on their bodies, data should benefit people in the moment, argued one discussant. "The more intimate technology becomes, the greater responsibility you have for how you use it," he said.
We also have to think critically and deeply about how we want data to be shared. The lack of privacy laws in other countries does not mean that privacy concerns shouldn't be considered and mitigated. The ethical implications of testing and introducing technology should always be incorporated into planning and implementation. Several participants noted the need for stakeholders, including policymakers, to create a consortia to define and advise on privacy with the use of wearables. One promising next step is the call for a UN Representative on privacy rights.
Behavioral economics can also play an important role in data collection and data usage. We assume that if wearable users see a trend in data, they will change their behavior; but wearables have already proven in the mainstream consumer market that this is not the case. Humans are social creatures, making Nike Plus one of the most successful activity trackers to date because of the online community they created. The community sharing, not the device alone, changed user behavior.
Understanding the human body and mind, and how humans interact with technology, is what will make wearables valuable. To make them sustainable in international development interventions, human-centered design and participatory processes must play a central role, so that products are co-created with users and address real needs in local contexts. Technology is not a magic bullet, and wearables should only be introduced if they are an appropriate use case. These cases are identified by involving the community from day one, making no assumptions, and utilizing materials and resources that already exist in the local ecosystem.
As consumers, makers, and planners of wearables for the international social impact context, we should view ourselves as stakeholders in building the future opportunities and values of this space. As author Kentaro Toyama says,"technology is an amplifier of human intent," a statement that speaks volumes about the intimate and powerful potential of wearables in international development.