We can no longer ignore this crisis: religious radicalism.
Now, more than ever, religious tolerance in all corners of the world is important. Where religious tolerance is not celebrated, radicalism breeds. That radicalism spread to Brussels this week, and has seen itself manifested in other corners of the world before that -- even in our hometown, New York City.
I express my condolences to those who suffered loss and pain in the terrorist attacks.
Today, we must stand with the president in his call for unity and tolerance. We must absolutely stand with Brussels and bring those responsible for this attack, and others, to justice.
But, we must work to grow diplomacy between nations and between religions. Foreign policy is important now more than ever and an answer to ISIS cannot be solely boots on the ground. We are fighting an ideology of violence and other-ism. So, we must work to grow tolerance, too.
The U.S. was founded on the principle of religious tolerance and I was honored to serve as U.S. Ambassador of Religious Freedom at Large. I served the president in bringing the torch of religious freedom and tolerance to light corners of the world it did not yet reach, particularly in the Middle East and parts of Africa, to combat the very same radicalized religious ideology we see at play today.
In these coming days, we must come together, not turn to fear. We cannot resort to violent rhetoric ourselves like Ted Cruz and Donald Trump who are calling for patrolling Muslim neighborhoods.
We must come together. That's what makes us the UNITED States. We have no room for hatred.
In solidarity,
Ambassador Sujay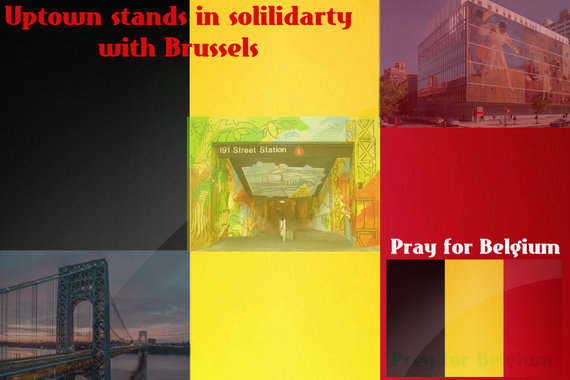 REAL LIFE. REAL NEWS. REAL VOICES.
Help us tell more of the stories that matter from voices that too often remain unheard.