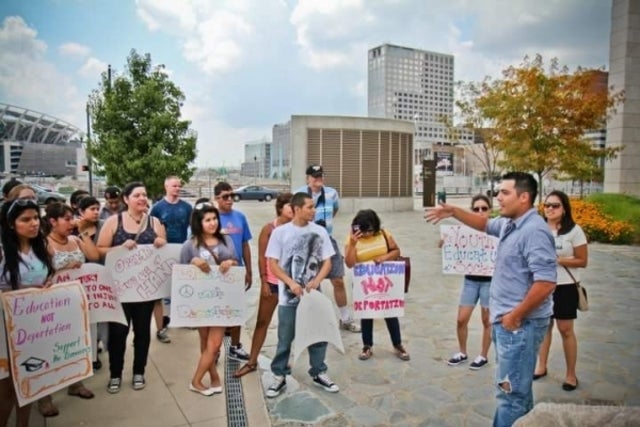 As a reporter in Cincinnati, Ohio, I profiled many local young immigrants on the Deferred Action for Childhood Arrivals (DACA), who were grateful for the opportunity to live and work in America, for a local television channel.
Some of the cases that stood out for me: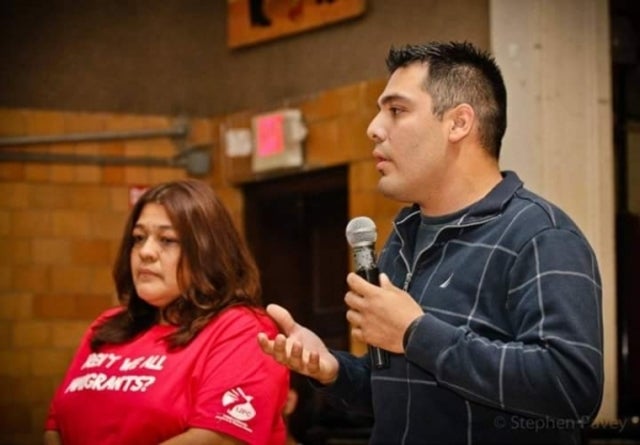 Julio Tellez was 8 years old when his undocumented mother fled with him and his sister Andrea, 9, to escape her abusive husband, a federal police officer in Mexico.
Nine years ago, Tellez and four other Hispanic men were returning home from a construction job in Pittsburgh when their minivan broke down.
Police arrived to investigate and Tellez was subsequently detained by Immigration Customs Enforcement (ICE) and put into deportation proceedings.
His high-profile deportation case captured the nation, and it was called an "example case" of how immigration laws affect real people in our neighborhoods.
After years of appeals, the case was dropped, and Tellez avoided deportation by obtaining DACA.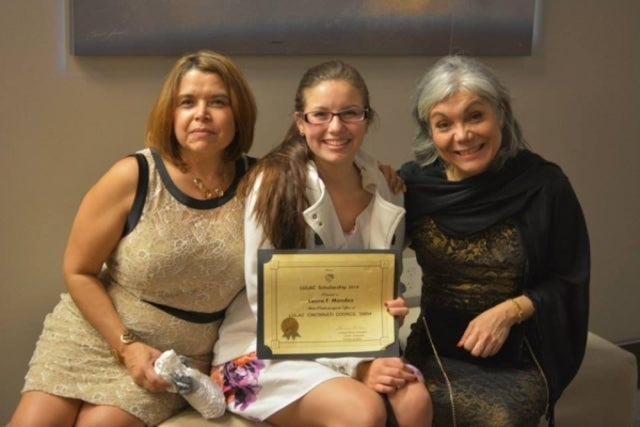 Laura Mendez Ortiz was born in Columbia and came with her parents to the United States at age 4. When their visas expired, they became asylum seekers, and years later, their situation remains unresolved.
But Ortiz, who was thrown a lifeline with DACA, was always fearful that one day, she might run out of time to live, work and study in the United States.
The one day might be coming up soon for Tellez, Ortiz and approximately 800,000 young immigrants or Dreamers.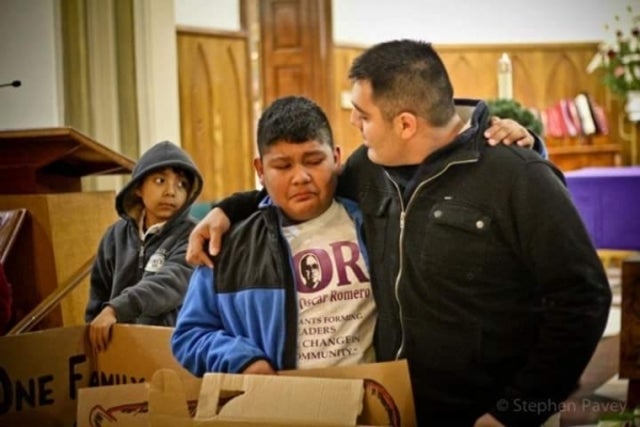 Their fate rests in the hands of President Donald Trump, who plans to announce on Tuesday whether he will end the executive order Deferred Action for Childhood Arrivals or DACA.
This was the policy former President Barack Obama had signed into effect to bring out of the shadows the young people who were brought to America as children and know this country as their only home.
Attorneys general from 10 states say they plan to challenge and sue the Trump administration if it does not revoke DACA by Sept. 5.
And it is quite possible that lawsuits like they are threatening will succeed, because Texas successfully won to overturn the effort to expand DACA last year.
Attorney General Jeff Sessions has already made it clear that the Justice Department would prefer to abandon DACA "because it is very questionable, in my opinion, constitutionally."
If this program lapses, lives for these young immigrants would end as they know it, and their futures would be extremely bleak.
These Dreamers are not invisible. They are everywhere. They are college students majoring in engineering and law. They are owners of small businesses and they serve in the military. They are Americans.
They have lives and history in this country. It would be chaotic and disruptive if the government were to snatch their jobs or schooling, handcuff them and deport them to countries which are completely alien to them.
These kids took a huge risk by registering with the government to receive DACA. That leap of faith could very well lead to deportation.
They believed in America. They came forward bravely and did everything they were asked to. They submitted to strict background checks, and they complied with every rule to be eligible for a two-year period of deferred action from deportation. The goal was to create a full legalization of their status with comprehensive immigration reform.
Meanwhile, DACA worked. People got the chance to contribute to their communities.
And the deal was that in return, America would protect them.
We cannot fail them. It would be a betrayal of our American values.
REAL LIFE. REAL NEWS. REAL VOICES.
Help us tell more of the stories that matter from voices that too often remain unheard.
BEFORE YOU GO