The New York Post published an article Wednesday evening entitled , "Why I Won't Date Hot Women Anymore," which profiles enlightened New York daters who've realized it's possible to form personal connections with people who aren't extremely hot.
The piece follows 40-year-old Dan Rochkind who very heroically decided to give up dating just "the prettiest young things."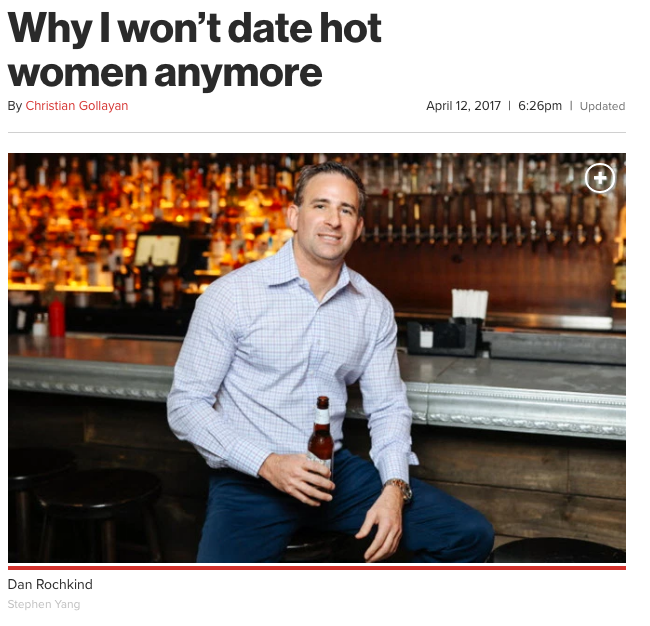 "Beautiful women who get a fair amount of attention get full of themselves," Rochkind told the Post. "Eventually, I was dreading getting dinner with them because they couldn't carry a conversation."
Rochkind is described as having "a muscular build and a full head of hair" who is engaged to a non-bikini model (an actual distinction made in the article!) Carly Spindel. Spindel is described as "merely beautiful," a clear demotion from Rochkind's pinnacle of hot.
"[She] is a softer beauty, someone you can take home and cuddle with, and she's very elegant," Rochkind said. "And she's 5-foot-2, so she can't be a runway model, but I think she's really beautiful and is prettier than anyone I've dated."
Spindel, the vice president of her mother's matchmaking company, was confused by how she was described in the article:
Is Carly okay? Should we save Carly?
The article also features several interviews with individuals who are "great-looking people" that believe they've been "given a bad rap unfairly." There's the 37-year-old Brooklyn writer, Benedict Beckeld, who is described as having "a doctorate in philosophy and the body of an Adonis."
"From my personal experience, people who are better looking are less likely to pursue advanced degrees, or play an instrument or learn other languages," Beckeld says.
There's also Sonali Chitre, an environmental lawyer who is "done with gorgeous guys" and is looking for a "superballer."
Where did the Post find these people?! As if we didn't have enough proof that the New York dating scene is a vacuous cesspool of hell and misery, this article only reinforces it.
How this article was published and isn't classified as satire is truly incredible. And Twitter agrees:
Some people even had commentary about the iconic photographs in the article:
Rochkind assures readers that with his new fiance, he's "enthusiastic about his decision to give up high-maintenance hotties."
Please put "high-maintenance hottie" on my tombstone?
The Huffington Post has reached out to Rochkind and the article's writer and will update this piece accordingly.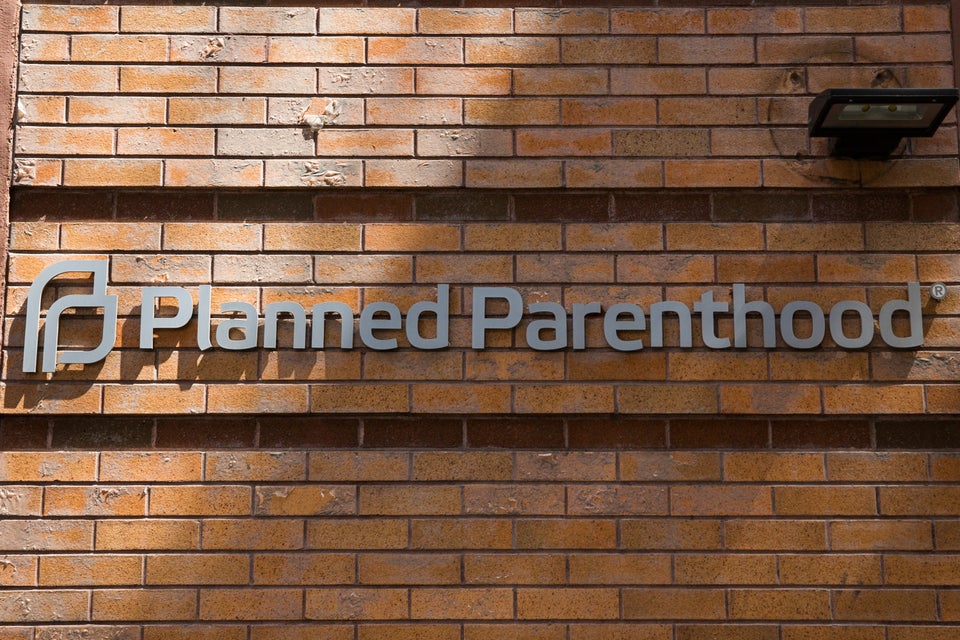 24 Times Sexism Was Very Very Real In 2015
Popular in the Community