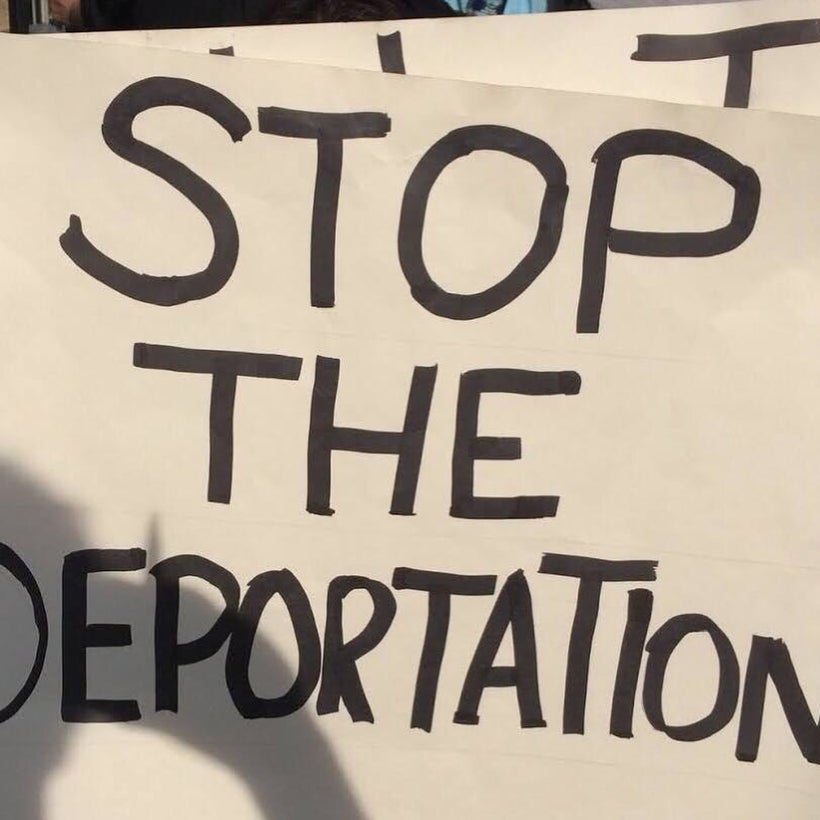 A group of activists have joined forces and launched a campaign in Sweden for Afghans seeking asylum as minors. It's called '#vistårinteut' ('We can't take it anymore").
Many, including political party leaders, have also expressed their opinion that the Afghans should stay in Sweden. In 2015, nearly 30 000 Afghani teenagers and men were smuggled to Sweden. Many of them are now facing deportation because their reasons for seeking asylum are not strong enough.
We, in the human rights organization A Demand For Action (ADFA), can't take it anymore either. We can't take the fact that many Assyrians/Syriacs/Chaldeans (and other indigenous peoples of Iraq) have been forced to hide in Sweden because their applications for asylum have been rejected in all instances. In some cases, they have lived as undocumented, or "paperless", for a decade.
We should bear in mind that the European Parliament, the United States Congress and the British Parliament are among those who have acknowledged that genocide against Christian Assyrians/Syriacs/Chaldeans and other minorities in Iraq is taking place. ADFA is now asking those in Sweden who are part of the campaign for Afghans to also advocate and fight for Christians and other Iraqis such as the Yazidis, who are being subjected to genocide.
On November 5, 2010, I wrote an email to the management of Sveriges Radio (Swedish Radio). I wrote that journalism was no longer enough; that I had to start acting more directly for these people and other Christians who Sweden is forcibly deporting to Iraq. If you work at Public Service, you should be unbiased. I could not be that anymore.
According to UNHCR, one third of all Iraqi refugees in Syria, Turkey and Jordan, are Christians. Two years ago, it was said that three percent of Iraq's population is Christian. If three out of a hundred are Christians and thirty out of one hundred of them are on the run, what does that mean?
However, reporting on their situation in Iraq continued to be inadequate. Simultaneously here in Sweden there were many people who needed help, over two thousand asylum seekers had been rejected. We were few in the action group. There were three priests and a deacon from the Swedish Church, as well as representatives of the Oriental Churches, a few activists and five lawyers who helped with appeals. We arranged housing, healthcare and other things that these people were in urgent need of. Many of them were traumatized after having witnessed their relatives have their heads cut off by Islamists or after having seen their entire family mowed down by the terrorists' machine guns. Others had been in churches that were bombed to pieces. At least 15 had also been kidnapped and tortured before their relatives and acquaintances paid high ransoms to free them. Kidnappings, rape and pure massacres had been part of their everyday lives.
Most politicians we tried to get engaged gave us the cold shoulder. In addition, we were advised to be careful, that we could be accused of being Islamophobes.
Now many voices are being raised for another group of asylum seekers. I don't intend to take a stand on the question of whether or not the Afghans should receive amnesty. Afghanistan is, in many ways, a hell. Many of the Afghans also come from Iran. It is a mess. In many cases they have also lied about their age. But that does not mean they do not need protection. I also know a number of the Afghans who belong to a persecuted minority called Hazaras. Some of them have reasons for protection under the Aliens Act Sweden, something that the Christians from Iraq also have.
Our hope is that those who fight for the Afghans to stay in Sweden also take up the struggle for Assyrians/Chaldeans/Syriacs and other peoples such as Yazidis from Iraq. Party leaders who choose to fight for one group and opt out of the fight for another who is just as, or perhaps even more, vulnerable lose credibility.
*Daniela Babylonia Barhanna and Linda Michael also contributed to this report
Calling all HuffPost superfans!
Sign up for membership to become a founding member and help shape HuffPost's next chapter
This post was published on the now-closed HuffPost Contributor platform. Contributors control their own work and posted freely to our site. If you need to flag this entry as abusive,
send us an email
.