I'm a radio morning host at one of Portland's top adult alternative stations, Kink.fm
The news of Prince's death sucker punched a lot of music fans who were barely beginning to recover from the recent death of David Bowie.
"This sh*t gets real, doesn't it?" My burly co-host said. What he meant is that there comes a time when you identify with the people who are dying. Given that we'd both listened to Purple Rain as the soundtrack of our teen years, I nodded.
Two years ago, I took in a Prince concert at one of Portland's oldest concert halls, the Roseland. The place holds five hundred people max. The green room downstairs is orange. An old ratty vinyl couch sits in a cement basement where the musicians wait for their performances.
Prince wanted to play there. He could have sold out much larger venues, but he wanted that dive; a sweaty, funky, chopped up hall where he could see the faces of his fans. "If I see a cellphone, this concert is over," Prince had told security. He'd come on stage in a sweater, chilled by Portland's damp weather. I remember thinking to myself, "Prince is wearing a sweater? WTF?!"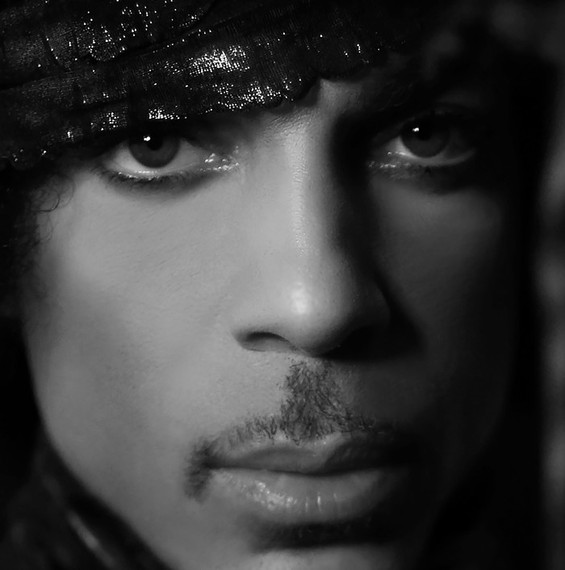 But, over time, you could see the performer warming from the inside out. His fingers began loosening up on his guitar and those glimpses of the Jimmy Hendrix like solos began to appear. Prince had recently fallen back in love with the guitar and this performance was heaving on bruising chords and heavy funk.
Prince was reintroducing himself as a God of Thunder.
Solo after solo after crushing solo. He pulled off his bulky sweater about 1/2 hr in. He was grinding and bending and playing to the crowd in a sexy, sweaty way that Prince should have bottled he was so good at it. The performance was so rare, and so wild the setlist didn't matter. Here was Prince; hot, fluid, and redefining himself (again) even in his middle age.
People walked out of that concert saying, "What the F WAS THAT?!" And who were those girls on stage?"
Prince's backing band, Third Eye Girl, says there was no set list that night, and no going through the motions. Being able to improvise was a prerequisite for playing in a band with Prince. His backing musicians were chosen like jazz artists, for their ability to communicate, to read cues and to stay in the present moment.
I'm so glad I witnessed live the Chameleon Prince. Not a single person took out their cellphone, so it exists only in our memories. How cool a gift is that?
REAL LIFE. REAL NEWS. REAL VOICES.
Help us tell more of the stories that matter from voices that too often remain unheard.