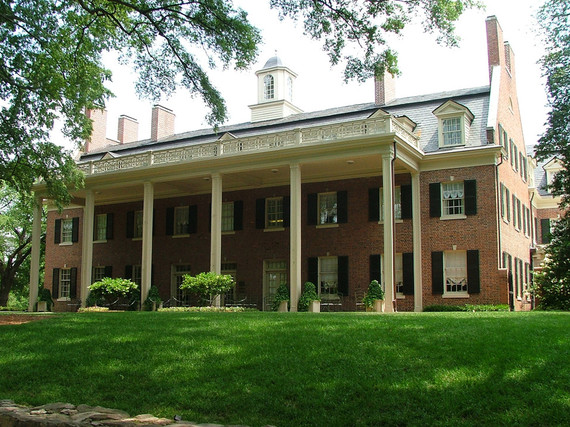 Hotels love repeat guests. But what about those guests who depart but never leave? We found five hotels where paranormal activity, ghost stories, and visitors from the past abound.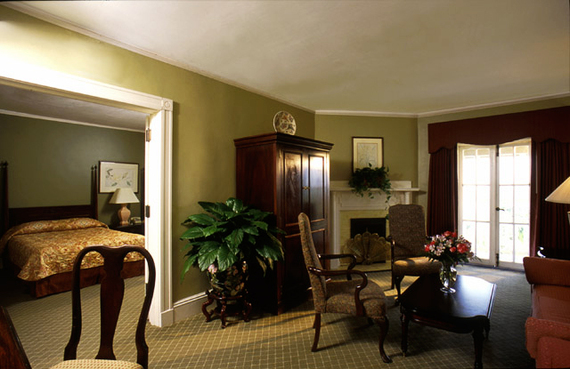 1. Jekyll Island Club Hotel

The Jekyll Island Club Hotel, on a Georgia barrier island, welcomes railroad magnate Samuel Spencer, who prefers the Club's Annex and its "airiest and brightest of all" suites on the second floor, last door on the left. Although Spencer "departed this world in 1906," according to a hotel spokesperson "under mysterious circumstances," while riding a train that was struck by another, he nonetheless is said to sip coffee and read the newspaper in his favorite quarters during early morning hours....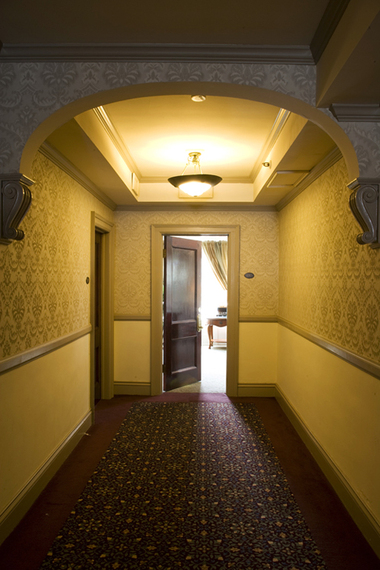 2. Stanley Hotel

In Estes Park, Colorado, the Stanley Hotel reportedly inspired guest Stephen King to conjure up The Shining's fictional Overlook Hotel. But King is not the only traveler to succumb to the Stanley's lure. The hotel staff has heard many such reports from visitors. In 2009 one Amber Walker from Denver reported: "During my stay there, I had an encounter with unseen forces I'd heard so much about..." When a loud crash awakened her from a deep sleep, she found the door she had secured with the interior deadbolt wide open. Other travelers relate sightings of the hotel's founder F.O. Stanley, co-inventor of the Stanley Steamer, and his wife, Flora, playing her haunting melodies from the ballroom piano.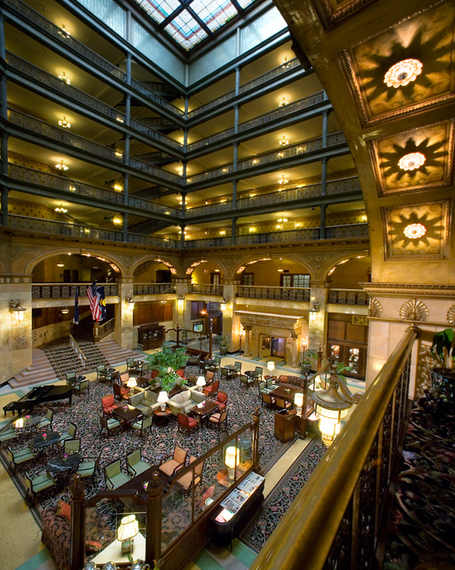 3. Brown Palace Hotel

Apparitions aplenty reputedly favor The Brown Palace Hotel in Denver. Here a uniformed old-worldy railroad conductor directs spirited travelers to their destinations before disappearing into an alcove where the Rock Island Railroad ticket office once operated. A dining room, originally the San Marco Room, was the long ago setting for guests to enjoy musical entertainment from string quartets. The hotel historian recounts employee tales of hearing music emanating from that room late at night, and once, a young bellman even glimpsed a formally dressed string quartet. No cause for alarm the ghostly group assured the stunned employee. "We live here."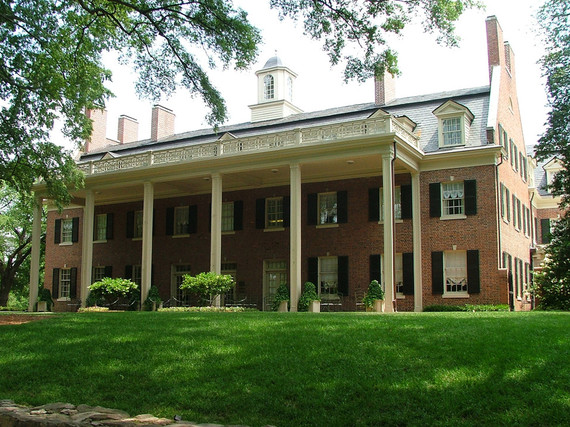 4. Carolina Inn

Although Dr. William Jacocks died in Boston (presumably in a hospital) in 1965, that's hardly a reason to leave his favorite residence, the Carolina Inn, in Chapel Hill. This physician with the International Health Division of the Rockefeller Foundation arrived in 1948, making room 256 his earthly home. In 2007, paranormal-research studies cited an orb-like object floating through the air and footsteps sounding from an empty room. Could that finding be related to accounts by guests of a "portly gentleman in a long blue coat wandering the halls"? The researchers could not tell exactly where the footsteps were coming from but thought it was an empty room. Pictures of Dr. Jacocks in the hotel resemble the "portly gentleman in long blue coat wandering the halls."
More from Condé Nast Traveler: