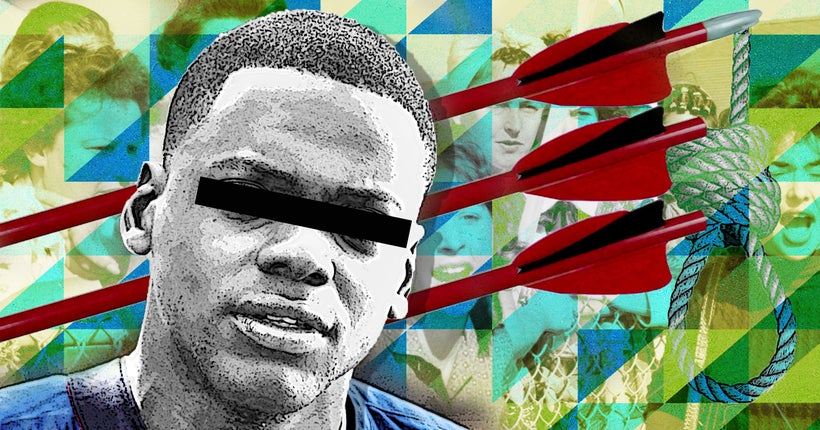 Being a black leader in public education has it's challenges.  For those leading or teaching in charter schools, it's doubled. They are constantly reminded that they have a target on their backs drawn by a dedicated mix of ideological citizens, school district leaders, unionists, and union sympathizers who pray daily for the failure and demise of charter schools and those who run them.
You'll know these antagonists when you see "save," "reclaim," "defend," or "protect" before "our public schools" in their mission statement. These are the nastiest people in education.  Their singular focus in life is to amplify any study, report, or article that proves charter schools are worst than measles.
Frankly, there are cults I trust more.
The Network for Public Education (NPE) recently reminded me of this when they leveled up their cultural insulation and tweeted this:
The story that NPE is calling a scandal isn't one. Someone dug for and found this man's 12-year-old criminal offense and leaked it to the media.
The media, as they always do, ran with it.
And thus, you have the picture of another black man attached to something criminal. In this case it's a real person with a real story that makes NPE's tweet baffling.
His name is Koai Matthews and he is an interim principal at a Memphis area charter school called Lester Prep.
When hired by Lester Prep's charter management organization Matthews went through a thorough process that revealed a felony criminal conviction. He never hid it. He was straight up about it. Took responsibility. He had to produce character witnesses and a written personal statement explaining his journey after the conviction.
Since his 2005 conviction Matthews earned a Bachelor's Degree in Urban Education and Leadership, a Master's Degree in Elementary Education and Teaching, and a Master's Degree in Educational Leadership and Administration.
By most standards that's considered a successful story.
The charter school's management company determined his offense did not involve violence, drugs, or sexual misconduct. He was hired legally with full due diligence.
So why is this important? Because we are having two conversations nationally that provide useful context. This context should have prevented NPE from tweeting something so clueless, so insulated, so full of privilege.
In the first conversation we debate strategies for getting more black men like Matthews into public education.
Studies show black male teachers can "can improve Black boys' schooling outcomes," but, unfortunately, fewer than 2% of pubic school teachers are black men. We are not doing  a good job of attracting black men to the field, or retaining the ones who are there already.
In research conducted by Travis Bristol from Boston University black male educators reported being "loners," the only ones in their buildings, and cast as behavioral managers instead of educators. Schools hire them to manage Black children, not transform the system so Black children don't need managing.
The second, a different conversation finds many of us promoting "fair-chance" policies meant to stop criminal records from being a barrier to employment for people who want to turn their life around - especially black and brown men.
The National Employment Law Project estimates there are 70 million Americans with some sort of criminal record.
Matthews could be a role model for both of those goals, so why is he the subject of a NPE tweet calling his hiring as a fully credentialed black educator a "scandal"?
It's not because of him. He's done his fix-your-life work. It's the NPE and others like them that are out-of-pocket here.
Spend any time in the education wars and you'll realize that once you associate with a charter school all rules of human decency evaporate. All progressive boundaries of race, class, and diversity fade. Scandalizing black charter school leaders, especially men, is a sport for teachers, their unions, and their middle-class sisters in the public. They see Matthews as a charter school person, which by itself is an"attack" on all their cherished political virtues.
Not to be rude, but these people lack the social awareness and racial sophistication that God gave to gnats, bats, and infants.
Matthews' story isn't uncommon. We'll see it again. But, as a community, we shouldn't allow this type of shaming to go unchecked.
It's hard enough to be a school leader working every day to help kids beat the odds against them, and to model a path toward success in places where there is too little of it. We should build these leaders up and not allow a swarm of internet busybodies to take them down by digging through their trash looking for information to smear them.
I spoke with Matthews yesterday and found him to be an inspiration. He takes the highroad, makes no excuses, and works hard to deserve his place in education. Happily, after the story broke about him there was an immediate outpouring of support from friends, family and community members.
He wrote this on Facebook: "My past is my past, however, it does not define me. I use my past as fuel for the work I do. I walk in the shoes of students who make mistakes and desperately need to know the value that an education can have in helping them navigate those mistakes."
NPE doesn't see the value in that for our community and that's the real scandal here. Matthews shouldn't be shamed, but the NPE should.
Calling all HuffPost superfans!
Sign up for membership to become a founding member and help shape HuffPost's next chapter
This post was published on the now-closed HuffPost Contributor platform. Contributors control their own work and posted freely to our site. If you need to flag this entry as abusive,
send us an email
.