Last year, Maria Kang (aka the "Hot Facebook Mom") posted a gorgeous, but controversial, photo. It features Kang -- splendidly toned and supermodel-beautiful in a sports bra and briefs -- posing next to her children. Splashed across the top is the question, "What's your excuse?"
Kang's challenge sparked a Facebook frenzy of both indignant and supportive responses. So much so that Kang (who is also founder of the nonprofit Fitness Without Borders) created a fitness movement around it: No Excuse Mom: Health Starts At Home. To promote her newest endeavor, she recently posted a second photo. Also emblazoned with the "What's your excuse?" tagline, this photo details all of the excuses Kang could make for not working out:
works 8hr+ days
limited sleep
no nanny or chef
gave birth to sons in 2009, 2010 & 2011
These bullets are facts of life shared by many Western mothers. We work, we manage our homes without nannies or chefs, we run on little sleep... But we don't all look like Maria Kang.
When Kang's first picture blew up on Facebook, she posted a non-apology:
What you interpret is not MY fault. It's Yours. The first step in owning your life, your body and your destiny is to OWN the thoughts that come out of your own head. I didn't create them. You created them. So if you want to continue 'hating' this image, get used to hating many other things for the rest of your life. You can either blame, complain or obtain a new level of thought by challenging the negative words that come out of your own brain.
For the record, I agree with part of the above. We all have a choice in how we interpret the "What's your excuse?" banner. But asking people what their excuse is for not having a body like Kang's was intended to be provocative. That word -- "excuse" -- served up a healthy portion of fat-shaming, regardless of whether Kang chooses to admit it.
An excuse "frees one from fault or blame." It is a defense. A justification. Needing an "excuse" implies that the person is falling short of some standard. Kang was asking us to excuse ourselves for what? For not achieving some Kang-ordained level of physical fitness? And if we aren't at said level, then the implication is that we are flawed. Kang's hashtag is an attempt to define a mother's value based on her size.
Where Kang missed the point (and became disengaged from millions of women) was in her assumption that any of us need an excuse for whether we have jiggly arms or love handles.
Who gave Kang the right to set that standard for all mothers? Why does Kang's body type have to be the ideal? And why can't we have our own priorities?
Newsflash: Kang's priority does not need to be yours. Every mother has her own unique set of circumstances, talents and passions. We could all look around and ask "what's your excuse?" to those who are not pursuing our exact goals (but it wouldn't make a lot of sense, and it smacks of privilege).
The women in the pictures below represent a diverse array of interests and abilities:
Sara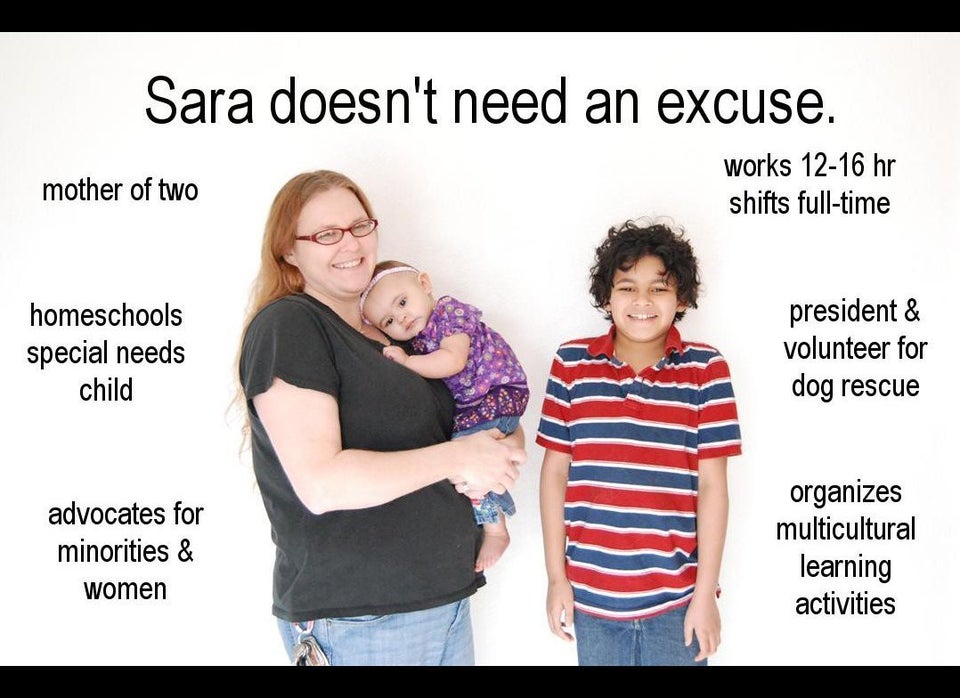 Christina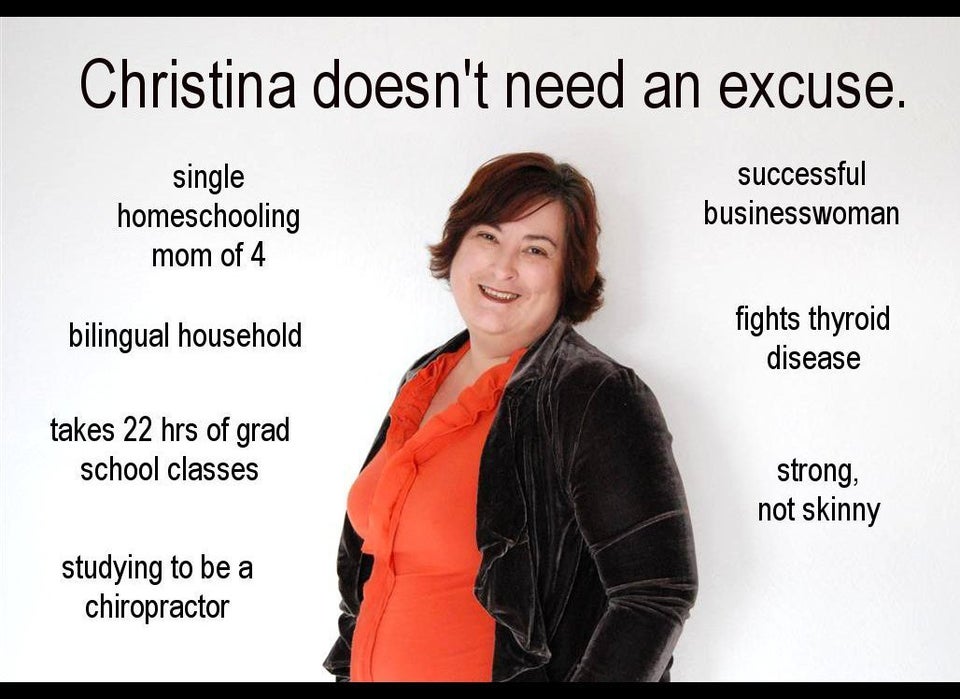 Darcel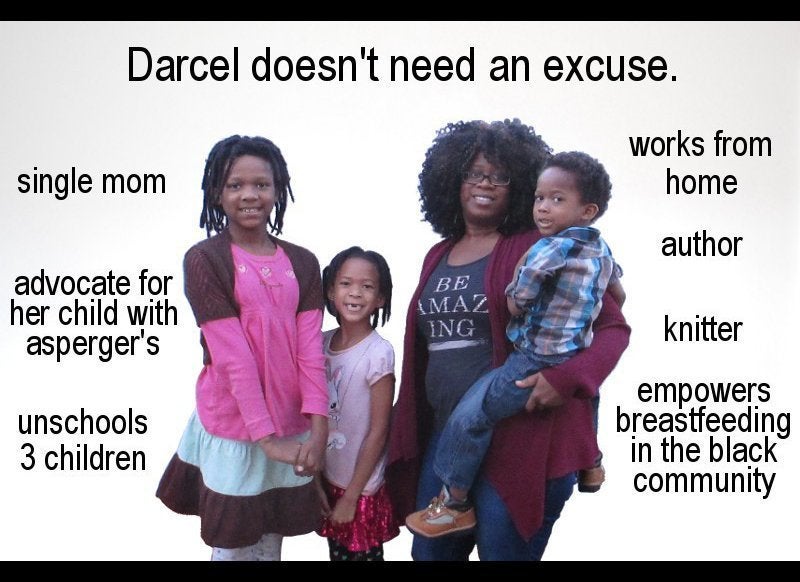 Jessica Martin-Weber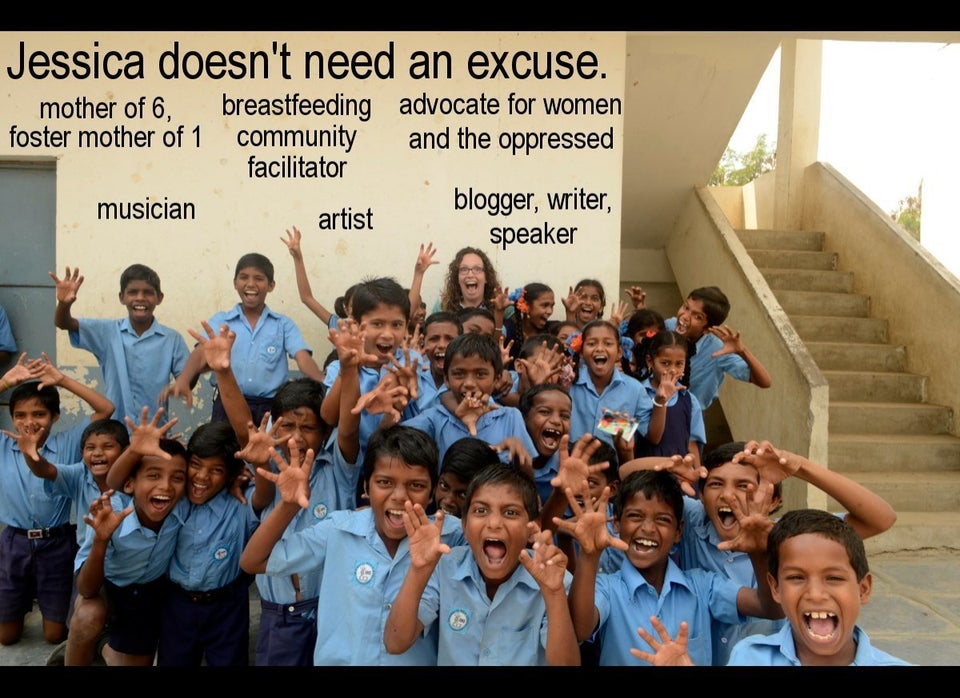 Dionna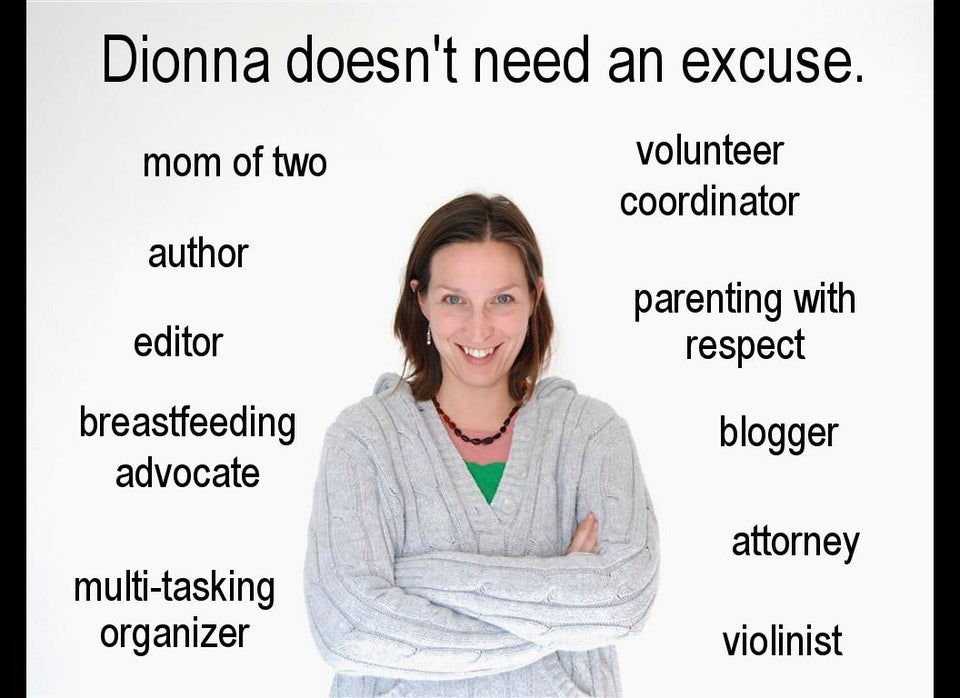 Lyndsay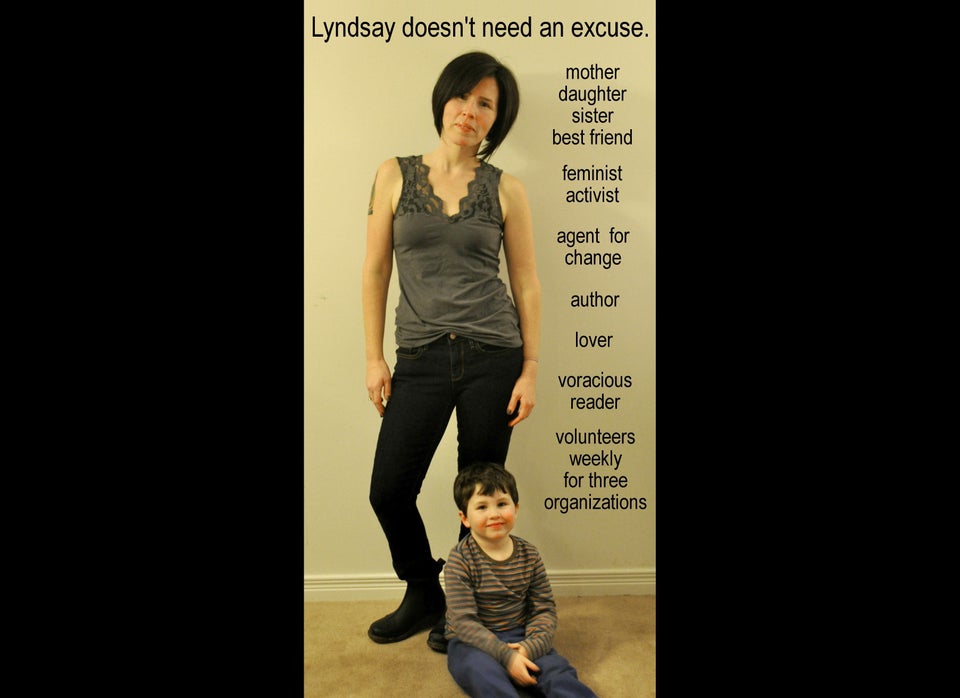 Lara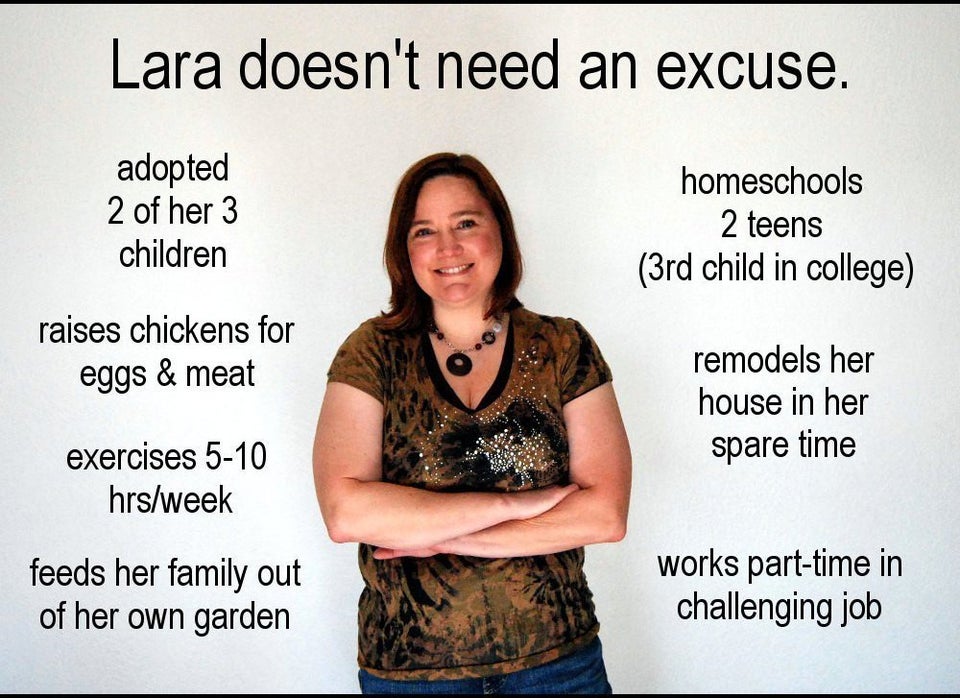 Candace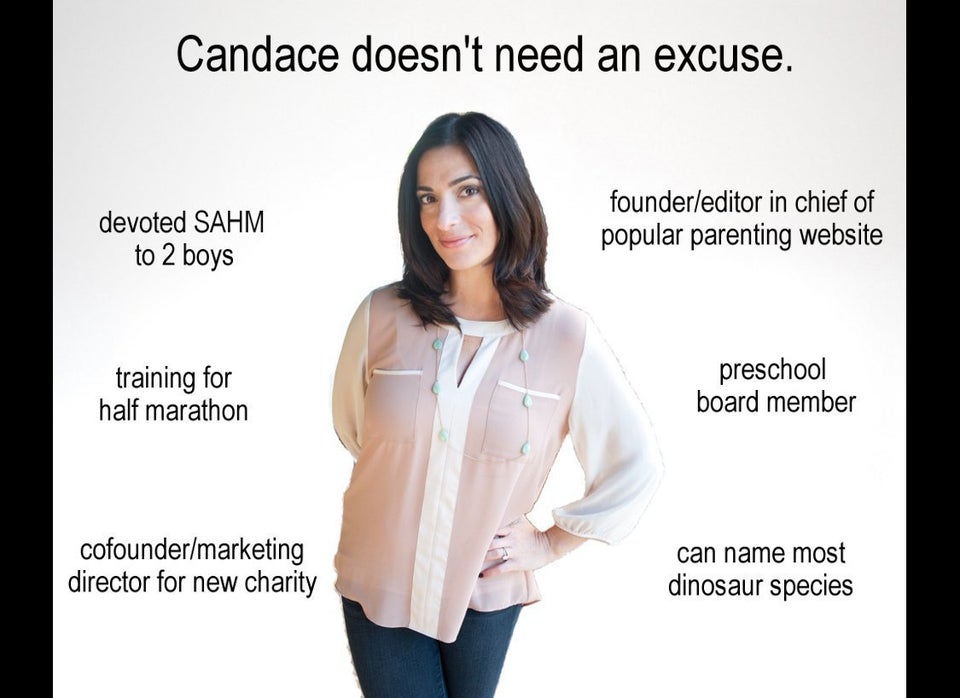 Jessica M.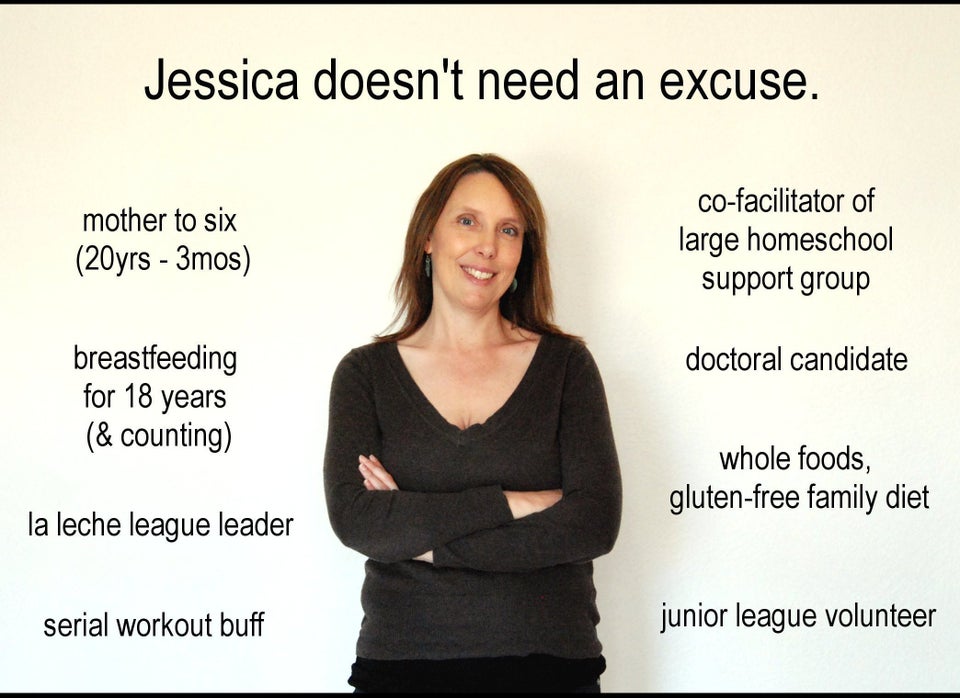 N'tima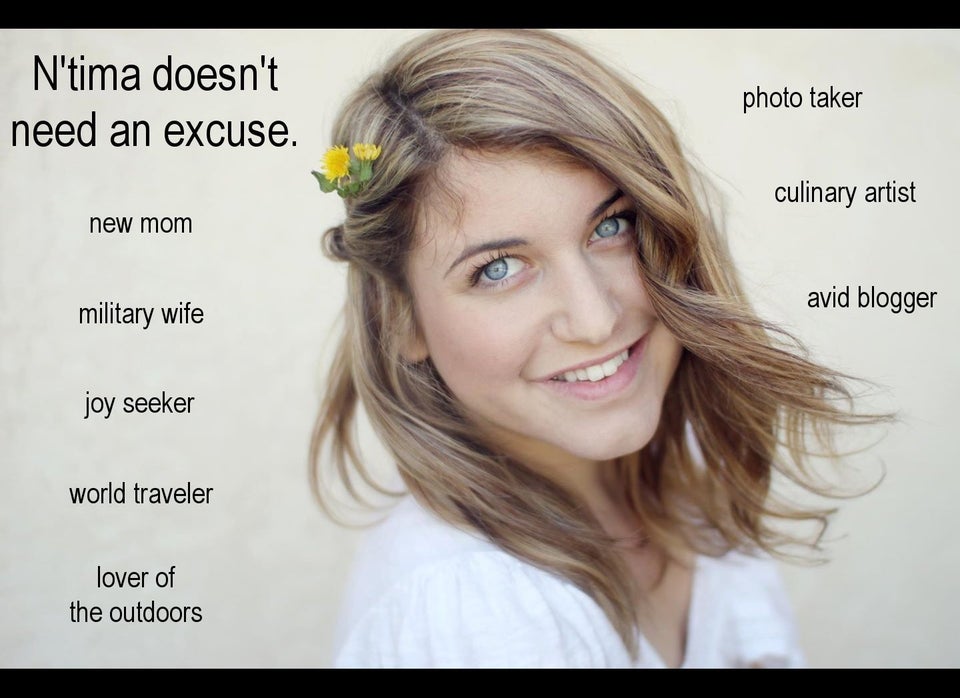 Michelle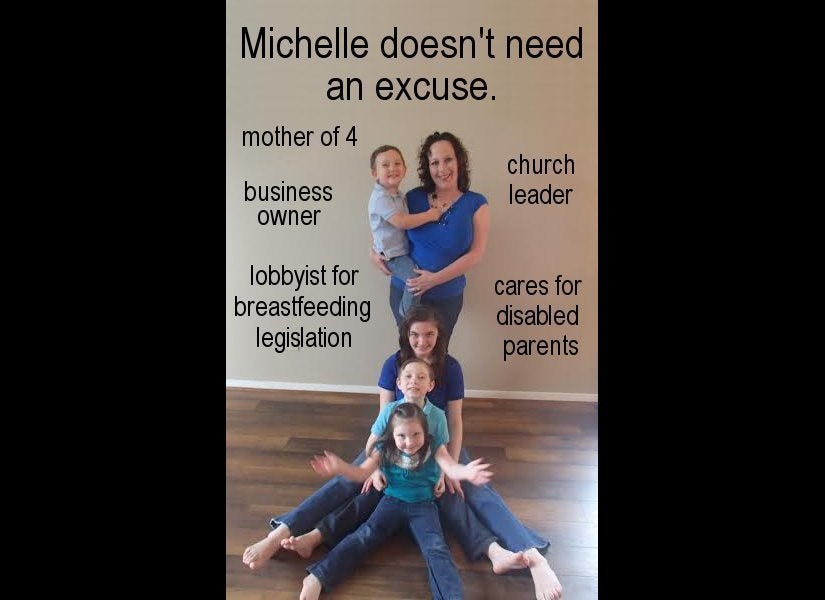 Everyone could ask #whatsyourexcuse?
But it is Kang who defines controlling one's destiny as pursuing a certain level of physical fitness. Yes, it is healthy for mothers to make time for themselves. Kang chooses to make time for herself by working out. Good for her! That is her priority.
"I think the tone of 'what's your excuse?' is the issue," says my friend Lara, "because [Kang] is saying you should prioritize the same things she does." She isn't saying to find what is important to you and make no excuses; she's deciding what every mom's priority should be."
Mothers are not a homogeneous group. Nor are all mothers privileged enough to have the luxury of spending an hour each day working out. We have various challenges, loves, skills, goals... To ask a mother how we can support her in taking time for herself, that's an empowering offer. But to expect every mother to mimic one set of priorities is folly.
So what's my excuse? I don't need one. I'm busy living my own life, and I don't need to justify my choices or how my body looks in a lycra blend to Maria Kang. And while I don't have washboard abs, I am proud of my other accomplishments -- as are the women pictured above. We all have our own priorities. We are all "No Excuse Moms."