Speaking at McDonald's annual shareholder meeting in Oak Brook, Ill. on May 23, Hannah asked CEO Don Thompson why he was trying to "trick kids into eating food that isn't good for them by using toys and cartoon characters."
"If parents haven't taught their kids about healthy eating, then the kids probably believe that junk food is good for them because it might taste good," Hannah said. "It would be nice if you stopped trying to trick kids into wanting to eat your food all the time."
In response, a polite Thomson said, "First off, we don't sell junk food, Hannah."
He then went on to argue that his kids eat McDonald's and are healthy, adding that the chain has a plethora of healthy food options available on its menu.
"We sell a lot of fruits and veggies at McDonald's," Thompson said. "And are trying to sell even more."
"We didn't really feel like he acknowledged anything [Hannah said]," Robertson, a nutritional activist who works with Corporate Accountability International, told The Star. "He was more, like, we're not the brand you think we are."
"McDonald's is the stranger in the playground handing out candy to children," CSPI litigation director Stephen Gardner said in the press release. "McDonald's use of toys undercuts parental authority and exploits young children's developmental immaturity—all this to induce children to prefer foods that may harm their health. It's a creepy and predatory practice that warrants an injunction."
Before You Go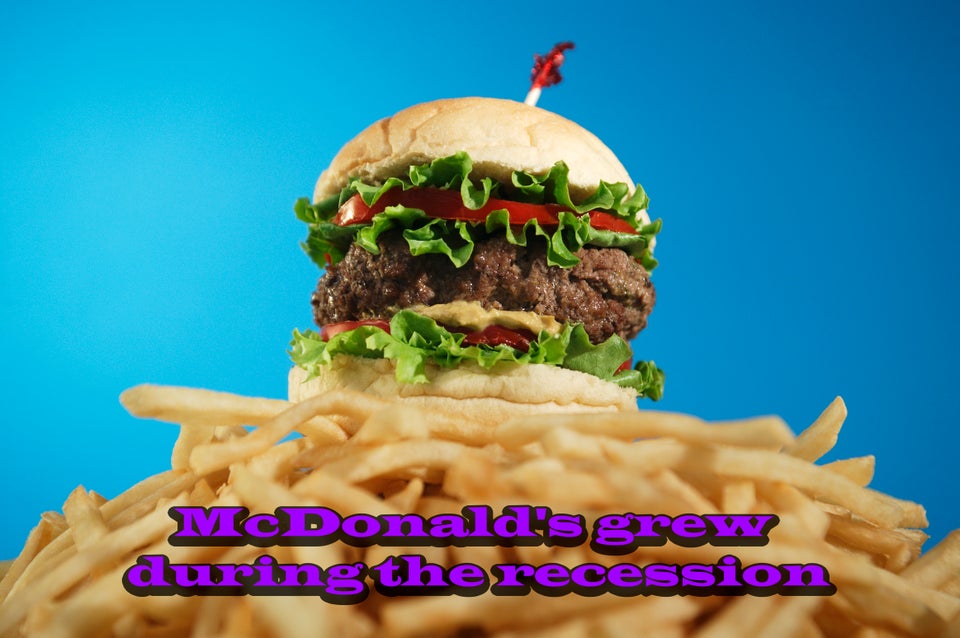 10 Things The Fast Food Industry Doesn't Want You To Know
Popular in the Community