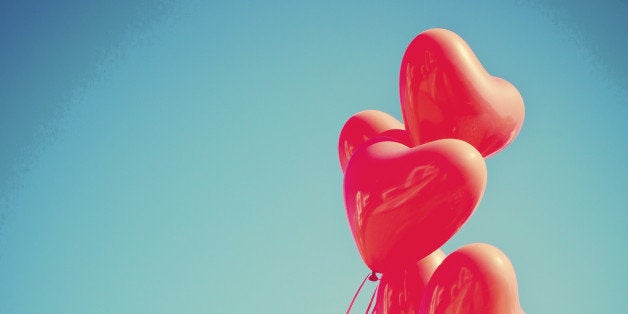 There are two basic motivating forces: fear and love. When we are afraid, we pull back from life. Then we are in love, we open to all that life has to offer with passion, excitement, and acceptance.
The Beatles had it right; all you need is love. When you parent with a vibration of love, nothing much else matters. If your motivating force is to love your child, exactly as they are, they will feel it and always be the best they can be. Parenting isn't about you, it's about the child and how you feel reverberates through them whether you want it's positive or negative. The tone you speak will live through them for the rest of their lives. Take a good, hard look in the mirror. Do you live your own life based on love or fear?
When I see this quotation on my email signature every single day, I think about our current political status. Why are so many people responding so well to a fear-based campaign? I would say it's because they were raised in a fear-based home and they attract what they're used to. And the big bully is oddly comfortable. People who are attracted to the candidate that bullies and speaks to a fear-based mentality are people who were most likely raised in that environment and carry a vibration of fear.
Mindful parenting means you parent with a vibration of love. It means you look at your child through the eyes of love and perfection. You say positive things about them and other people. You show them how to love and feel compassion for animals and all living creatures. Most of all, you teach them to be grateful every day. I like to sit and imagine what it would be like to have a congress that was mindful, to have a congress that came together and did a meditation together, vibrated love and peace for the whole world, and made decisions out of love and not fear, showing compassion for all those on Earth. I see them thinking positively, putting loving thoughts in the room and in the world. What would the world be like? It seems we may have gotten to an extreme, off-base time for our country.
But I believe that could be a good thing and here is why: Our current political situation is here to show us how off-course we really are. Recently, I was in New York City, having lunch with my daughter in a vegan restaurant. I looked around the room and said to Kara, "I truly believe that there is so much good in the world and I see it every single day." Not ten minutes later, in comes a bunch of heart-shaped balloons, delivered to a big table in the middle of the room. People started to look and probably expected a Happy Birthday song. Instead, something magical happened. A beautiful young man got down on one knee and asked his girlfriend to be his wife. But that's the best part - the best part is that everyone in the room started to clap, cheer, and cry. Everyone turned on their cellphones and started to video the happy couple. Complete strangers came together in the vibration of love, just minutes after I told my daughter that there was so much good in the world. The universe always reflects what thoughts we put out there. I ask you to ask yourself, are you parenting from love or fear.