Claire Meyer and Alan Linic started dating this past March. In August, they hit a big milestone -- they started a joint Twitter account.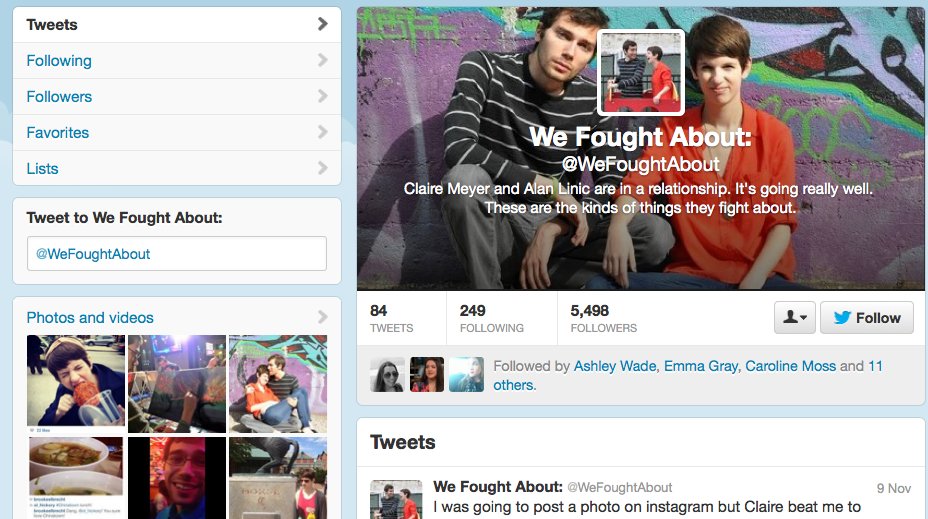 Twitter/@WeFoughtAbout
Unlike other 20-something couples who include each other's handles in their Twitter bios or exchange overly-cutesy messages on their Facebook walls, Meyer and Linic have crafted a very different shared social media experience. Their Twitter handle, @WeFoughtAbout, documents all of the things they -- you guessed it -- fight about, despite the fact that (as their Twitter bio states) their relationship is going "really well." By documenting the things that trigger their small arguments, Meyer and Linic expose the humor present in most quarrels between people who care for each other.
The two 24-year-olds have managed to humanize and make light of the more mundane ups and downs most couples go through. Linic told HuffPost that although the Twitter feed started as somewhat of a joke, it has become a useful tool for the couple -- a way to identify the things that start their disagreements. Some of the triggers they record, like "I made a date with Claire and then double booked myself," appear multiple times in the feed and are easy to imagine any pair fighting about. Others sound wholly idiosyncratic and plain hilarious, like "Alan got jealous of a pear."
"[@WeFoughtAbout] is a reminder that it's OK to disagree with the people that you care about, and that most of the time the things that trigger our fights aren't really worth fighting about," Linic told HuffPost. "It's a way to make ourselves accountable for our crazy moments and also to show off the side of a relationship that is rarely seen until it's over or going badly."
And that's exactly why @WeFoughtAbout is so much fun to follow. It feels both deeply personal and deeply relatable.
"Mostly the Twitter has taught me that everyone is wrong and irrational from time to time," said Linic. "There are things that we all fight about and there are disagreements that are unique and special to each couple."
Related
Before You Go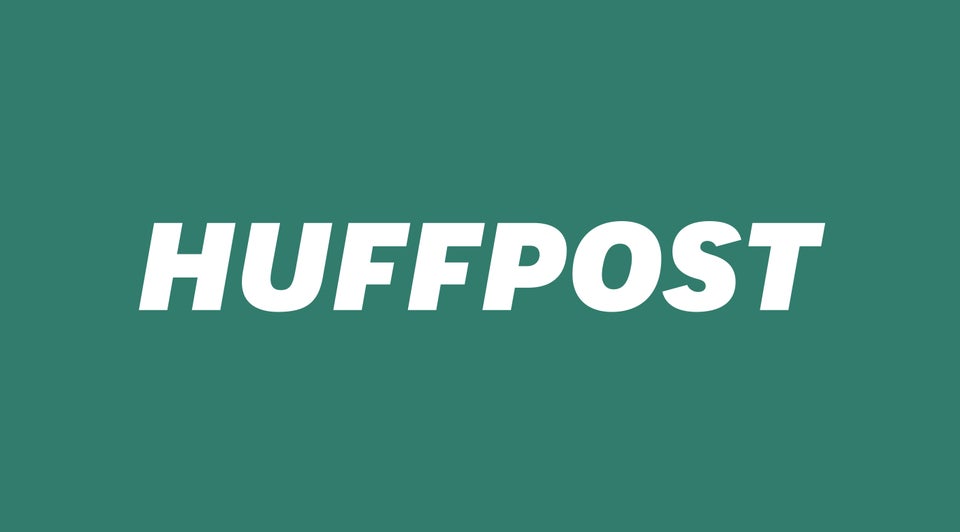 #ImSingleBecause
Popular in the Community