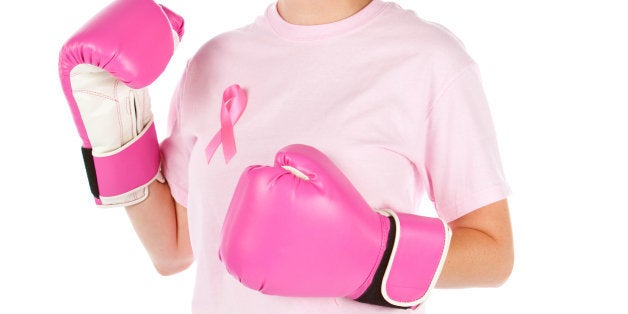 Social media has been buzzing all month with articles bursting of rage and emotion over the profit and exploitation of the pink ribbon. For 18 years I have felt isolated with the opinion that this "pink stuff" is a total farce. Some have said I was just "angry for having had breast cancer so young." Friends often did not understand my frustration and thought it was part of my "coping mechanism". Many still think I'm just being grumpy.
I may feel incensed by corporations using the breast cancer awareness movement to pad their bottom line, but I'm not angry for having been afflicted. Breast Cancer Statistics in the U.S. state that more than 40,000 women are expected to succumb to breast cancer in 2015 alone. At a very young age I understood the importance of self-exam. For that reason alone, having found a lump through self-examination at 25 years of age, I beat breast cancer.
By the early 2000s the pink ribbon culture had become ingrained throughout nearly every industry. Everything was pink -- from pompoms and yogurt to cleats and hardware tools. Professional sports didn't waste a minute to jump on the pink bandwagon. Why now? Was it an act of humanitarianism? Doubtful. Corporate America saw an opportunity and followed the dollar signs. So again I ask, where was the money going?
I tried to participate in the walks and events, but I felt nothing. I envied the women who marched next to me so confident that they were making a difference. It was obvious how empowered they felt to be part of something big, "making a difference".
I might have felt that too if I could stop doing the math in my head. How many walkers, times minimum participation fee, minus event fees, plus sponsorships... the numbers were staggering! Was I the only one in the parade of pink walkers that had searched for financial records before I began my 60-mile trek? Then I read a page from the Susan G. Komen financial statements in 2011 that they spent 26 million dollars to simply advertise for the walks nationwide. I realize there is a cost to doing business, even for non-profit, but $832 MILLION DOLLARS to recruit participants for the 3-day alone? I was officially done.
For the first time since my diagnosis in 1998, society seems to have had enough. Enough of the exploitation. Enough of the propaganda. Enough of the pink! I no longer feel alone; there are thousands of like-minded people asking the question, "Where is the money is going?"
October has almost passed but the fight for transparency remains relevant and necessary. Those who have the curiosity, or the deep desire to learn where the money goes are not alone. They're not being grumpy and they certainly have a right to ask! Now that we are aware and done being exploited, what's next? The power is in the hands of the consumer. We have choices. We can hold corporations accountable by letting them know we have a choice whether or not to buy their product.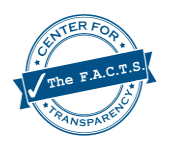 The Center for Transparency is a non-profit agency designed to research companies and their cause-marketing products. Anyone may submit a request about a company, a product or an advertisement and The Center reviews them for transparency to determine the ultimate benefit to its cause. The criteria posted to the web site following review includes:
• What is the promise?
• What is the clear, measurable contribution? "net proceeds" or "percentage of purchase" are not sufficient measures for transparency.
• What tax exempt agency will receive the funds?
Once the evaluation is complete it is up to the consumer to decide if that company deserves his or her business. It's that simple.
Lets turn the anger into action and accountability. There is a good chance the biggest offenders violating our consumer right to know where our money goes don't even realize they can do better.
The ball is in our court. Now it's time to make change.
Calling all HuffPost superfans!
Sign up for membership to become a founding member and help shape HuffPost's next chapter