Since moving to the island of Penang, Malaysia, Ed and Sally Wilkerson, 60, originally from Portland, Oregon, enjoy a 1,300-square-foot apartment with sea and harbor views, and a balcony that can easily hold 30 people.
"We entertain quite a bit," Sally says. "This balcony and the apartment are made for entertaining, and we love having friends over. We get quite a few visitors from the States, and although people thought we were crazy when we left, they don't when they visit."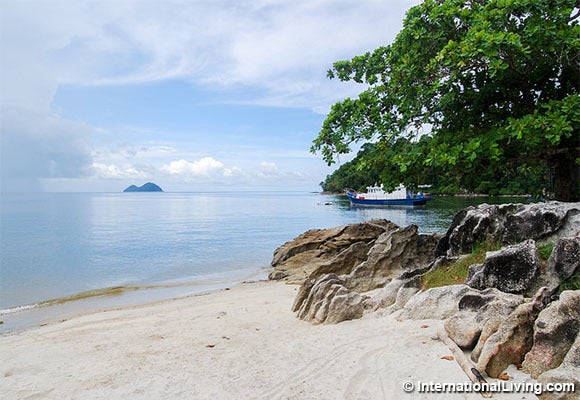 Their apartment comes with 24-hour security, a rooftop swimming pool, a state-of-the-art gym, and tennis courts. All for $1,000 a month.
"We just renewed the contract on the condo for another year," Ed says, "and I cheekily asked the landlord for a discount on the rent. He took $30 off per month, so I said I'd agree if he threw in a 55-inch color TV for good measure. And he did."
This affordability is just one of the things the Wilkersons have come to love about Penang. Chinese, Indian, Malay, and other influences over the centuries have contributed to its vibrant architecture and delectable cuisine.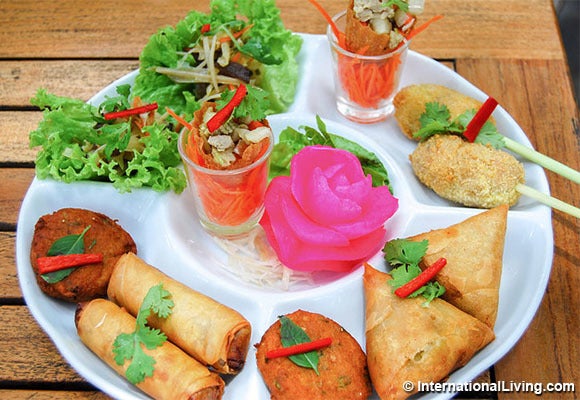 "We love the central location of the apartment," Ed says, "and love the fact that within two minutes' walk of the condo we have bars and restaurants galore. We love the food here; it's one of the reasons why we use Penang as our base. We don't have a car, either, but with Uber and Grab, it's easy to get to the markets and back."
A former outpost of the British empire, Penang's English-speaking populace makes it easy for North American expats to fit in. And there's no shortage of activities for retirees to become involved in, either.
"We love the social scene here, and go out way more than we did in the States," says Ed. "I also have a Vespa (scooter) club. We're an unofficial bunch of guys who go riding on scooters around the island once or twice a month. It's a good day out and I've seen a lot of the island that way."
For Ed and Sally, another big bonus is Penang's excellent, affordable healthcare. "There are no waiting lists, and if we need a specialist, we just walk in," Sally says. "Gleneagles Hospital is our favorite, and we've been there a few times for minor procedures. The staff are super courteous and there are two great coffee bars that you can access while you wait."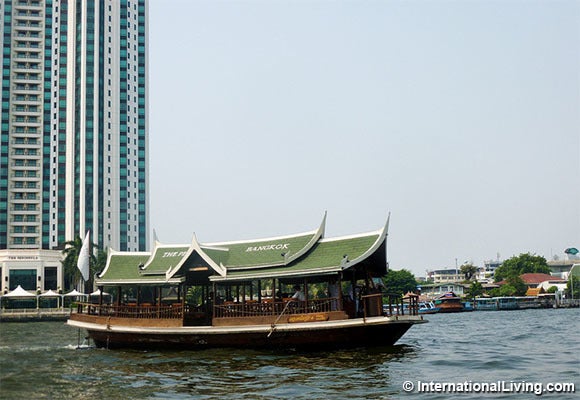 Penang's low cost of living, coupled with lots of low-cost Asian airlines, has allowed the couple to indulge their love of travel. In 2016, the Wilkersons visited Hong Kong, Thailand, Cambodia, Singapore, Vietnam, South Korea, and Thailand (again) before finally heading back to Penang. Along the way, they made new friends, collected memories that will last a lifetime, and made plans to do it all again the following year.
Ed says, "With the dollar as strong as it is, just over four to one to the Malaysian ringgit, and the cost of living a quarter of what we paid in the U.S., we are able to travel at will. We love traveling in Asia, and with flights in Asia as cheap as they are, it's one of the reasons we travel so much."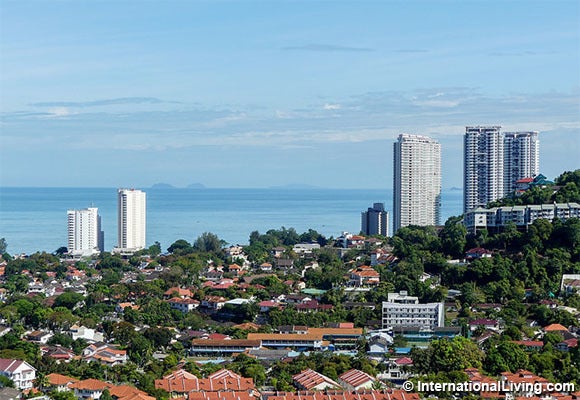 As to whether they'll ever return to the States, Sally says, "Penang, and George Town in particular, is a safe place for a single woman, and I've never felt threatened day or night. If anything ever happened to Ed, I'd stay here. I have a lot of friends here and it really feels like home."
Calling all HuffPost superfans!
Sign up for membership to become a founding member and help shape HuffPost's next chapter
This post was published on the now-closed HuffPost Contributor platform. Contributors control their own work and posted freely to our site. If you need to flag this entry as abusive,
send us an email
.