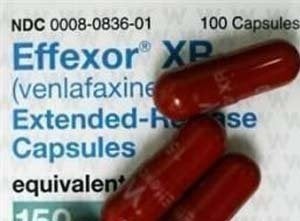 Inspired by the GOP's decision to choose a slogan that was already being used to market an anti-depressant, HuffPost asked our community to suggest a new slogan for the Grand Old Party. Hundreds of you sent in your responses, and here are our favorites:
20. A Chickenhawk In Every Pot!
18. We'll Relieve You Of Your Financial Future. You Can Count On it.
17. We're From The Republican Party And We're Here To Help You
16. "If They Won't Let You Vote, Don't Blame Us, You're Probably A Democrat.
14. It's Still All Clinton's Fault. Vote Republican.
13. Hoover Was An Amateur!
12. Government Is The Problem And If You Elect Us, We Will Prove It
11. Vote GOP. I Wasn't Using My Civil Liberties Anyway
10. The GOP: Please, Please, Please Vote For Us!
9. We're Like Wonder Bread. White. Puffy. Tasteless.
8. The GOP: "You Have Nothing To Fear, But Fear Itself - And Who Can Scare You Like We Can?
7. Give Me A Lapel Pin Or Give Me Death
5. GOP: Nowhere To Go But Up
3. Vote For Us Or You'll Have To Marry One Of Them Gays
2. Thanks For Your $ - Sorry About Your Kids
1. Pennies On The Dollar: The Change You People Deserve
Congratulations to HuffPost user RealityBaseCamp who submitted the winning slogan.
Calling all HuffPost superfans!
Sign up for membership to become a founding member and help shape HuffPost's next chapter